Snyder Cut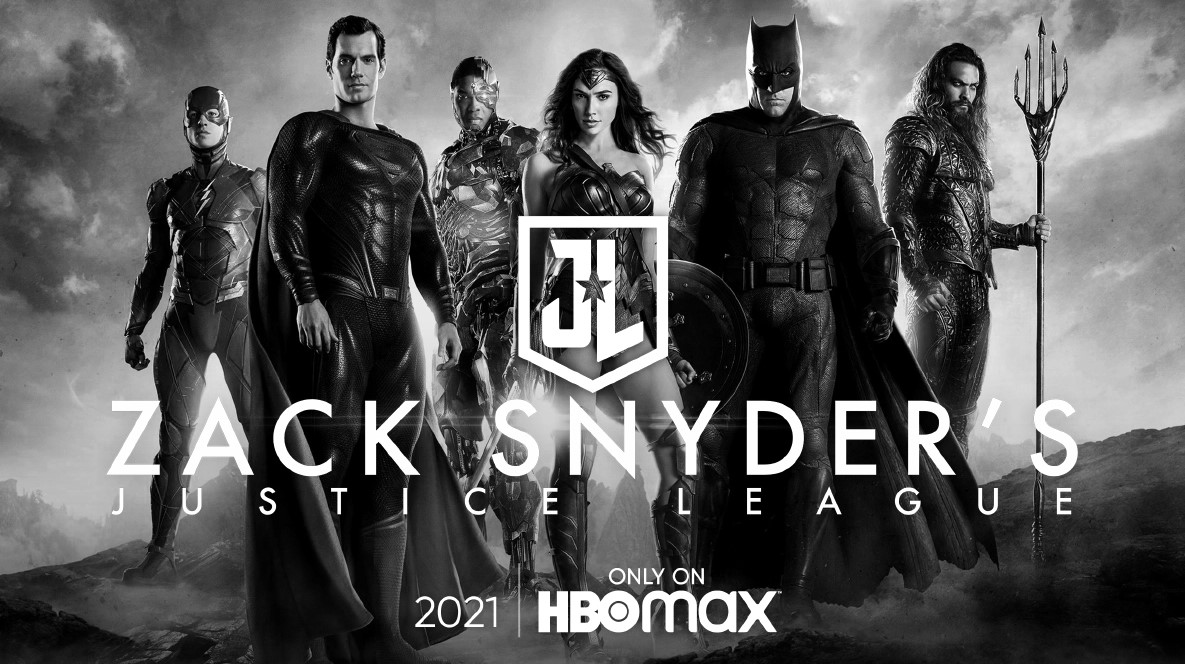 The Snyder Cut version of the Justice League movie will be released March 18, 2021, on the HBO Max streaming service. The Snyder Cut is directed by Zack Snyder and stars Ben Affleck as Batman, Henry Cavill as Superman, Gal Gadot as Wonder Woman, Jason Momoa as Aquaman, Ezra Miller as The Flash, Ray Fisher as Cyborg, with Amy Adams as Lois Lane, Diane Keaton as Martha Kent, J.K. Simmons as Commissioner Gordon, Jeremy Irons as Alfred, and Harry Lennix as General Swanwick aka Martian Manhunter. Junkie XL provides the music score.
Watch the official trailer here.
In Justice League, fueled by his restored faith in humanity and inspired by Superman's selfless act, Bruce Wayne enlists the help of his newfound ally, Diana Prince, to face an even greater enemy. Together, Batman and Wonder Woman work quickly to find and recruit a team of metahumans to stand against this newly awakened threat. But despite the formation of this unprecedented league of heroes—Batman, Wonder Woman, Aquaman, Cyborg and The Flash—it may already be too late to save the planet from an assault of catastrophic proportions.

The Justice League screenplay is by Chris Terrio, story by Chris Terrio & Zack Snyder, based on characters from DC, Superman created by Jerry Siegel and Joe Shuster. The film's producers are Charles Roven, Deborah Snyder, with executive producers Christopher Nolan, Emma Thomas, Jim Rowe, Ben Affleck, Wesley Coller, Curtis Kanemoto, and Chris Terrio.
Latest Snyder Cut News: