It's claimed that the win at the Oscars for Zack Snyder's Justice League is a complete embarrassment to Hollywood.
The claim once again comes from YouTuber Grace Randolph who has been the sole provider of insider info regarding Zack Snyder's Justice League, and it should be said that none of it is good news.
The latest is that last week saw Grace Randolph talk about the Warner Bros. Discovery DC shake-up, where she also discussed the Snyder Cut pointing out to fans that the awards Snyder's Justice League movie won weren't Oscars at all, and she says Hollywood doesn't like the "Oscars Cheer Moment" and "Oscars Fan Favorite" fan awards and that the Snyder Cut fanbase is small and aggressive, and in a follow-up tweet, Randolph stated it's embarrassing for everyone involved:
"A lot of you like to point out that it won Oscars, but it didn't win any Oscars. I don't know why you guys keep saying it won Oscars. Those were fan moments. There is no Oscar that goes along with that. It's not an Oscar-winning film. Everyone I spoke to in the industry feels that was not something that should have been done at the Oscars because that's not legit and it was manipulated by fans. I think the feeling is, not that it's a large fan base but more that it's just a small fan base that's very aggressive. I'm telling you that's how Hollywood, that's how executives, that's how Tinseltown sees this. I'm giving you that perspective. You don't have to agree with it but I'm just telling you what the other what everyone is saying privately."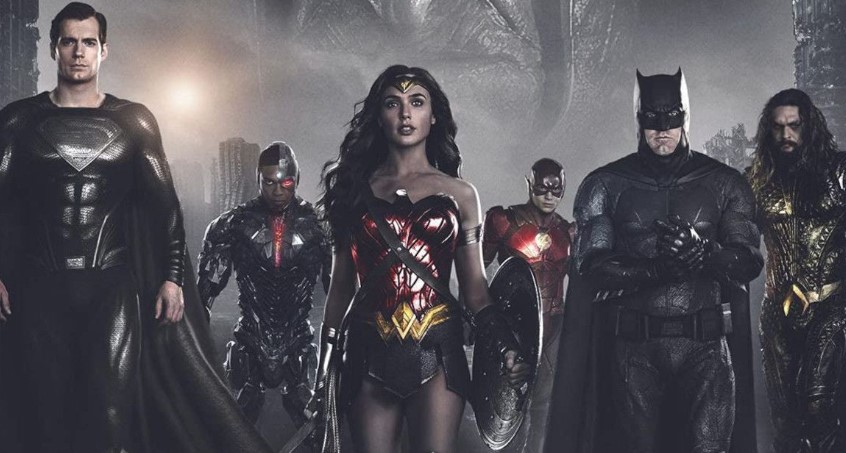 Zack Snyder's Justice League didn't do well on HBO Max, fans need to calm down
The same video also saw Randolph reveal that Zack Snyder's Justice League didn't do well on HBO Max, as people stopped watching the film as it was so long at four hours in length:
"It didn't materialize in the level of subscriptions that they had hoped. Engagement -- there has been some word around town that not everybody watched the whole thing, even if they did start it. Certainly, all of you watched the whole thing but I'm talking about your parents, your friends, people who aren't super into this stuff who maybe felt it was not that different from the original 2017 version."
Previous to that, Grace Randolph also told the Snyder Cut fans to tone it down as those fans are apparently making things worse and not helping anything:
"It's so funny, they tweeted about their new logo, and every response was about the Snyder Cut. And I understand you guys, and I understand your campaign was successful before so you want to keep going, but I think you got to be careful. I think there is a fine line and a certain point, you're just killing their social media game, and I don't think that is going to make them like you very much. It's bad. I would tone it down a little bit, guys. I just think it would behoove you. I'm just telling ya. Get more flies with honey than vinegar, and you guys right now are vinegary! "
When a fan commented with an opposing view in that Warner Bros. should be thinking about how they can use the fanbase, Grace Randolph said they already did that, but again since Zack Snyder's Justice League didn't do well on HBO Max, it didn't work out:
"Hey, they did! And unfortunately releasing the SnyderCut didn't drive up their subscription numbers as hoped. That's the point you guys are missing - they DID work with you and didn't get the results they wanted. Otherwise, they still would be."