Zack Snyder responds to Warner Bros. releasing a Justice League 4K trailer for the Joss Whedon version of the movie, as a lot of the Snyder Cut fans are upset the trailer was released.
Responding to a fan on the Vero app, Snyder replied, "Crossing the line."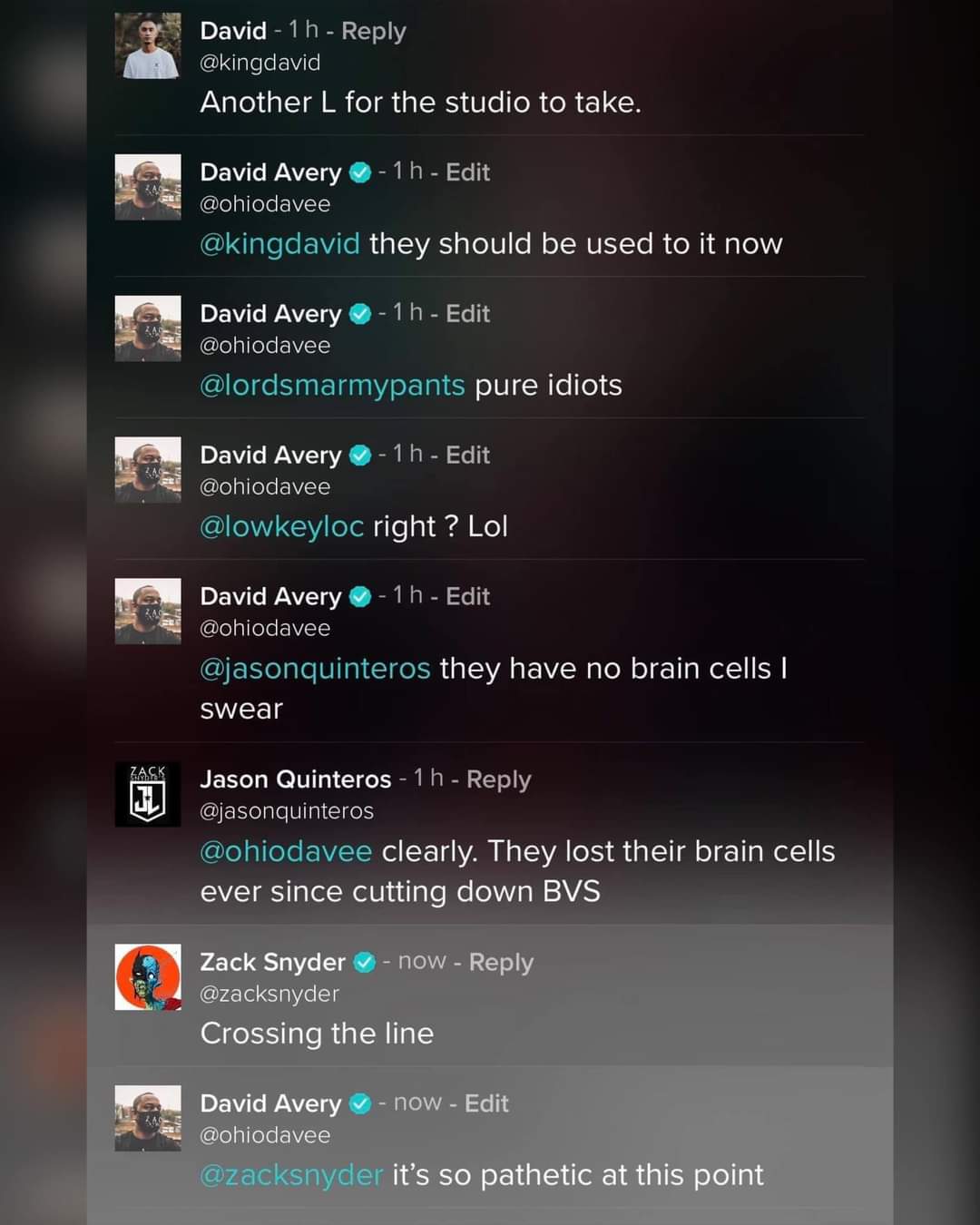 "Crossing the line" is from Zack Snyder's Army of the Dead
However, before the Snyder Cut conspiracy theorists out there begin to cry foul, the "crossing the line" comment is actually dialogue from Snyder's Army of the Dead zombie Netflix movie.
It could be that Zack is simply fun and replying with a comment from his Netflix flick, but then again, you never know, as perhaps Snyder feels snubbed by Warner Bros.
Reportedly, the original plan was to release the Snyder Cut in four one-hour parts and continue the Snyder Verse on HBO Max, but that was apparently scrapped, and the Snyder Cut was released as a four-hour-long movie and the Snyder Verse has since apparently been canceled.
The Snyder Cut fans have down-voted the Whedon Justice League 4k trailer to oblivion, as it has 30k dislikes to 2.1k likes — BUT it happens to have over 260k views.
Watch below!
Army of the Dead debuts on Netflix and in select theaters starting May 21.
Justice League 4K trailer (Joss Whedon):
(via Reddit)