A new rumor surrounding Wonder Woman 1984 has hit the net suggesting Diana Prince may replace Superman in the DCEU.
Note: Big spoilers follow for Wonder Woman 1984; I'll try my best not to reveal too much information, but a couple of things will come out in regards to the film, so bear that in mind.
I'll first go over previous DCEU reboot rumors and then dive into the new ones, the status of Superman, and what may be the future of the DCEU.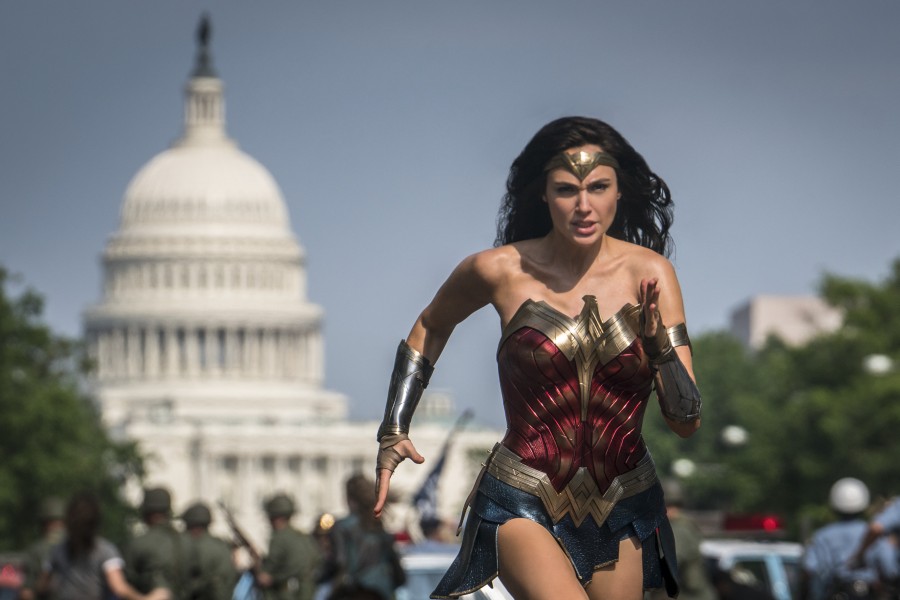 Wonder Woman 1984 and DCEU reboot rumors recap:
Back in October of 2018 saw Grace Randolph offer that Wonder Woman 1984 will soft reboot the DCEU as Gal Gadot's Diana Prince will save Chris Pine's Steve Trevor which will cause changes to the timeline.
Randolph said WW84 wouldn't be "Flashpoint" or feature the story from the comics, but it would be similar in that what goes down in WW84 causes changes to the DCEU which sees certain actors and characters recast.
Randolph claimed WW84 was undergoing significant reshoots in order to incorporate a storyline that would change the DCEU timeline.
Worth a mention is that Randolph's claims fit in part with what I was told at San Diego Comic-Con last Summer in regards to a soft DCEU reboot that is underway. I was told the soft reboot of the DCEU involves the Matt Reeves and Robert Pattinson Batman, J.J. Abrams on a new Superman (and Green Lantern) and also that James Gunn's The Suicide Squad is involved.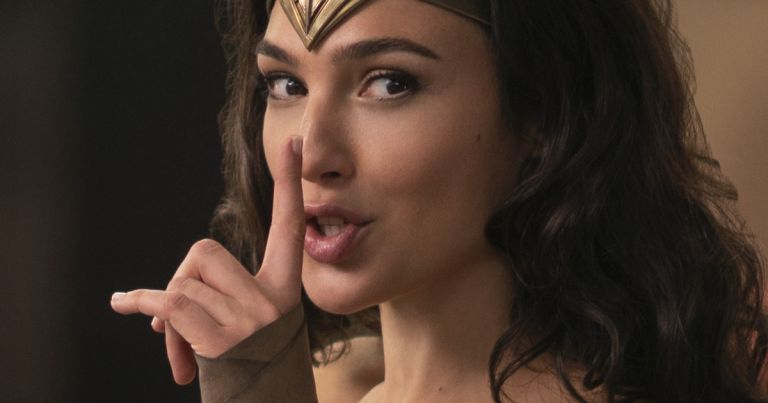 New Wonder Woman 1984 rumors
Grace was actually questioned about her original rumor in a recent live-stream DCEU Q&A video on her YouTube channel.
Randolph offered a new bit of information in regards to Wonder Woman, which, IMO, sounds like they may use Wonder Woman as the new "Superman" of the DCEU.
Grace said that WW84 will make it so that Wonder Woman never went into hiding and that she is well known to the public:
"Well, I told you they are slowly shifting away from what happened. So I never said they were going to do Flashpoint specifically. I said they were going to be like Flashpoint where they were going to shift the reality in the movies, because remember there is a wishing stone in the movie that can change reality. Also, they have just totally done away with the idea of Wonder Woman hiding since WWI. Remember in Batman vs. Superman she was like, 'I can't put up with no man's land, I don't want to do anything with this. I want to mind my own business. No one has ever heard of Wonder Woman.' Not the case anymore. Wonder Woman 1984, Wonder Woman everybody knows, not only who she is but that Diana is Wonder Woman. She has no secret identity. So… it's a strong choice."
I'll also add that something that happens in the movie apparently makes the entire world know about Wonder Woman (the recent LEGO leak hints at it) that fits with Grace's info.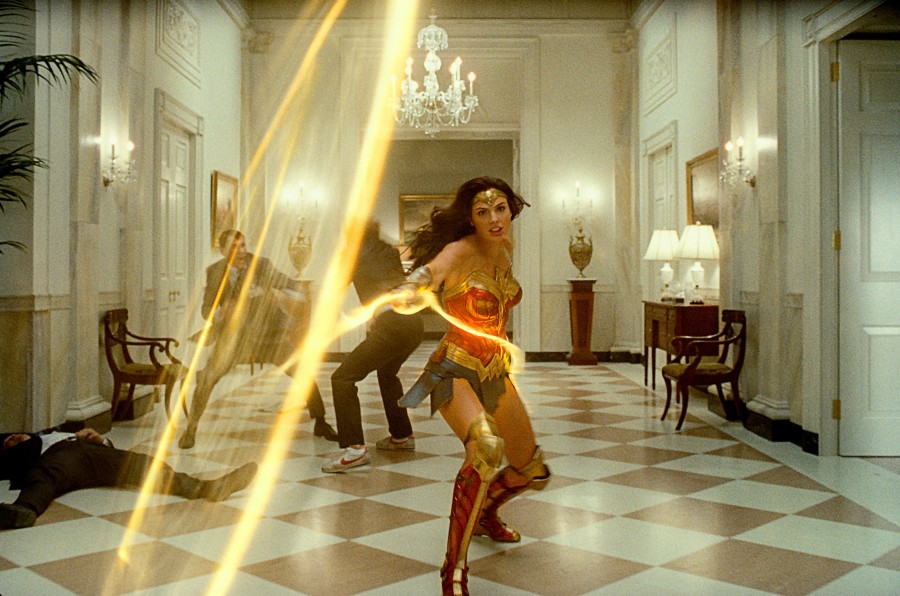 Wonder Woman as the new "Superman"
So essentially what is happening is that Wonder Woman is going to become the hero of the entire world, and WW84 will reverse Zack Snyder's story which saw Wonder Woman disappear for decades following WW1 and reemerge in Batman vs. Superman (and Justice League).
Wonder Woman 1984 will make it so that Wonder Woman has been around since 1984 in the DC movie universe – and in the eyes of the public – in what sounds like an attempt at making the character the forefront of DC films.
How this fits in with Man of Steel (where was Wonder Woman?) is anybody's guess, but I am guessing Snyder's stuff will simply get swept under the rug (already happening: Whedon on Justice League).
Potential evidence we have that Snyder's stuff will be further ignored (again, besides Whedon redoing Justice League) includes a recent rumor in regards to The Flash movie possibly getting canceled because of the Ezra Miller video. The rumor has it that while the WB execs weren't too thrilled about a movie for The Flash in the first place, they did like the idea of using The Flash as a way to soft reboot the DCEU which would enable them to take things they liked from Zack Snyder's DCEU while throwing everything else out.
We can guess the WB execs liked and would keep the casting of Jason Momoa as Aquaman, Gal Gadot as Wonder Woman, and Ezra Miller as The Flash (assuming he still plays the role) and then throw out Ben Affleck as Batman and Henry Cavill as Superman. Regarding Ray Fisher as Cyborg, the planned Cyborg movie is DOA as it's way too expensive to be made, especially following Snyder's films that didn't do as hoped by the WB execs at the box office (billions).
Wonder Woman "replacing" Superman also fits with Hollywood's progressive agenda of replacing male characters (Reeves has hinted his Batman is "woke"; look what Abrams did with Disney Star Wars), and it is also known a Supergirl movie is in development, which also interestingly enough, has been said to be a way to soft reboot Superman.
Test screenings and merchandise have also revealed that Wonder Woman can fly in WW84 (Superman can fly).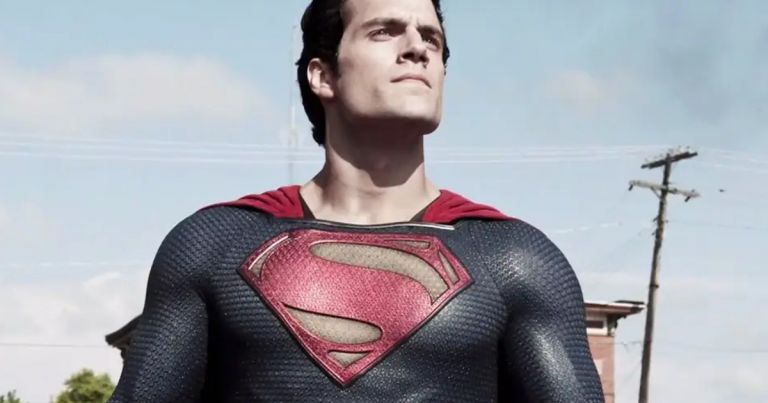 No plans for Superman in the movies right now
Henry Cavill confirmed there are no plans for Superman in the DC movies (WB turned down his Man of Steel 2 pitch) as he dropped out of the role to do The Witcher (WB is currently developing Superman on The CW with Tyler Hoechlin and a rumored Brandon Routh HBO Max series), but Cavill did state he still wants to remain in the role as Cavill offered he is still fighting for it (fans should, too).
Regarding the J.J. Abrams Superman, I was told Abrams is recasting with a younger actor to fit with the Robert Pattinson Batman (Abrams is best friends with Reeves).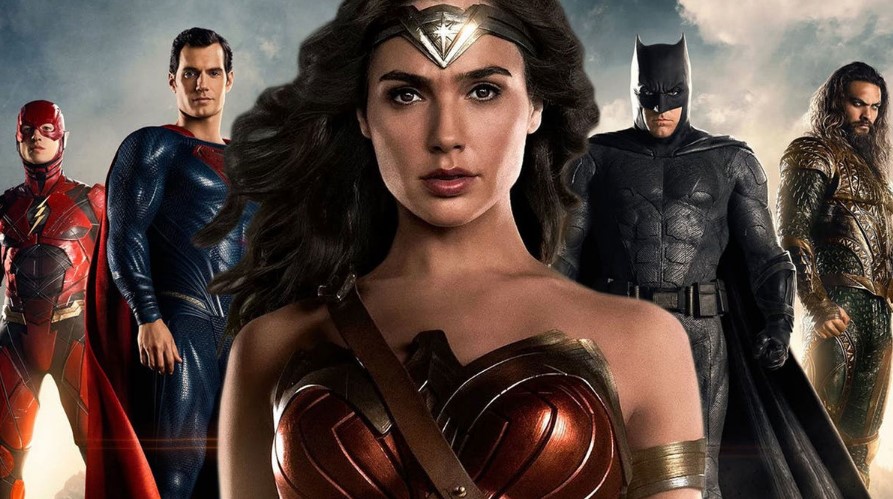 Wonder Woman will lead new DCEU, Justice League
So assuming all these rumors are actually true, down the road will see the Gal Gadot Wonder Woman, Jason Momoa Aquaman, Ezra Miller The Flash (assuming they, too, don't get recast at some point) merge with the Robert Pattinson Batman, Abrams' new younger choice for Superman and Gunn's Suicide Squad (Margot Robbie's Harley Quinn will stick around).
Zachary Levi's Shazam and Dwayne Johnson's Black Adam will also be added to the mix (though Johnson may be Cavill's last hope) in addition to plans for other DC characters (Green Lantern, Doctor Fate, Hawkman, Abrams' Justice League Dark, etc.).
I'll also make a point of stating that back in January saw Patty Jenkins reveal they already know the story behind Wonder Woman 3, but Jenkins said they are taking a "little break" as they don't want fans to get sick of Wonder Woman too quickly.
That's not exactly the case as obviously Marvel continues to put out movie after movie featuring their popular and successful characters, but what is really happening is that Wonder Woman 3 will be set in the present day — a present day featuring new actors in the roles of the other Justice League characters, so the DCEU needs to be rebooted before WW3 is released through the other movies in order to introduce the new actors (The Batman, Flashpoint, etc).
Once the DCEU gets rebooted, Wonder Woman will return as the "big" hero of the DC film universe as she's been known to "the public" for "saving the day" since 1984, and I also wouldn't doubt as the new leader of the Justice League (remember: Pattinson Batman is younger – a second year of being a hero; Abrams' Superman is younger than Batman).