Fueling speculation many fans have thought in regards to the Robert Pattinson Batman being "woke," director Matt Reeves says his flick has a "humanist bent."
The directors behind Marvel's Captain Marvel movie also described their film as humanist.
Nerdist caught up with Matt Reeves to talk about his new Amazon series, Tales From the Loop, where Reeves went so far as to state if Warner Bros. didn't accept his humanist pitch for The Batman, Reeves wouldn't do the movie:
"I'm going to pitch the version of Batman that I would do, which is going to have a humanist bent. And who knows if they'll have any interest? If they don't, then I won't do it. And that'll be okay. I was really lucky that they said yes."
The article continues with the mention that Reeves sees his strong liking of humanism as a necessary part of his projects:
"It's not even like that's an approach that I take, like it's some kind of idea of, 'Wouldn't it be great?' It's sort of the only thing that allows me to understand how to do it. I can only understand where the camera goes and how to talk about the story, how to write the story, how to talk to the actors, if I understand emotionally what it is I have to do. Otherwise I'd be lost. Some people are incredible choreographers and they know how to create an incredible visual dance, or all of that kind of stuff. And I love that kind of stuff. But at the end of the day, I have to understand it emotionally."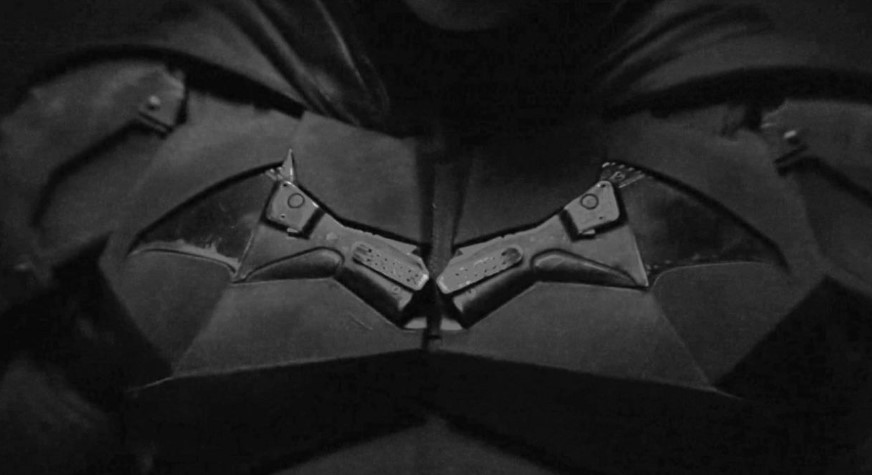 Robert Pattinson The Batman woke?
Regarding The Batman being "woke," Reeves also race swapped the role of Jim Gordon from a white dude to an African American with the casting of Jeffrey Wright.
Catwoman is also race swapped in the film, who is also a white character in the comics, with Zoë Kravitz, the daughter of rocker Lenny Kravitz and Cosby Show actress Lisa Bonet.
And now Reeves is describing the film as humanist.
Regarding humanism, it's a progressive philosophy that shares a lot with socialism and communism.
Even Karl Marx said, "Humanism is nothing else but Marxism. Communism is naturalized humanism."
Hollywood's progressive approach to its entertainment has been a huge failure as of late including the Disney Star Wars movies, the aforementioned Captain Marvel (sequel is getting new writers and directors), Ghostbusters 2016, Terminator: Dark Fate, Birds of Prey, and TV shows such as Doctor Who, Batwoman and Supergirl.
Maybe this explains the new skinny Batman?
The Batman gets released on June 25, 2021.