Confirming my DC insider info from Comic-Con, and following a denial, it is finally confirmed that Tom Welling will be back from Smallville for the upcoming mega-event crossover, Crisis On Infinite Earths.
Details are thin, but it is said Tom Welling will at least be back as Clark Kent, with the potential, of course, to play Superman.
Stephen Amell confirmed Tom Welling on social media.
"There'd be no crossover without Tom Welling. So Tom Welling is in the crossover," Amell tweeted.
Tom Welling appeared on Smallville in 10 seasons from 2001 to 2011.
"For eight years, Arrow has stood on the shoulders of Smallville. Simply put, there would be no Arrow, and no Arrowverse, without it," Arrow co-creator/executive producer Marc Guggenheim said in a statement. "So when we first started talking about Crisis on Infinite Earths, our first, second and third priorities were getting Tom to reprise his iconic role as Clark Kent. To say that we're thrilled would be a Superman-sized understatement."
Michael Rosenbaum is also rumored for Crisis, but there has been no confirmation just yet of his Lex returning. Tom Welling and Michael Rosenbaum pretty much go hand in hand from Smallville, so Rosenbaum seems likely.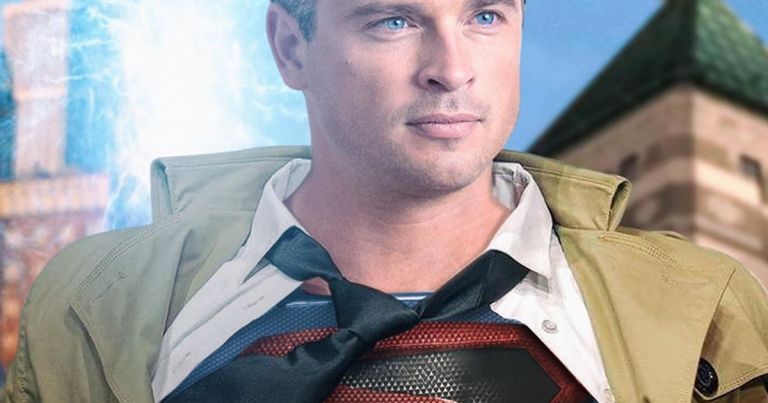 Tom Welling back for Crisis on Infinite Earths
Crisis On Infinite Earths has Brandon Routh returning as the Kingdom Come version of Superman along with Supergirl's Tyler Hoechlin as the Man of Steel.
The crossover will also star, in addition to the regular Arrowverse actors including Grant Gustin and Melissa Benoist, Ruby Rose from Batwoman, Elizabeth Tulloch as Lois Lane from Supergirl, Jon Cryer as the Lex Luthor from Supergirl, Cress Williams as Black Lightning, Kevin Conroy as the older Bruce Wayne and Batman, Johnathon Schaech as Jonah Hex, with Burt Ward, John Wesley Shipp from The Flash, and LaMonica Garrett is playing the Monitor and Anti-Monitor.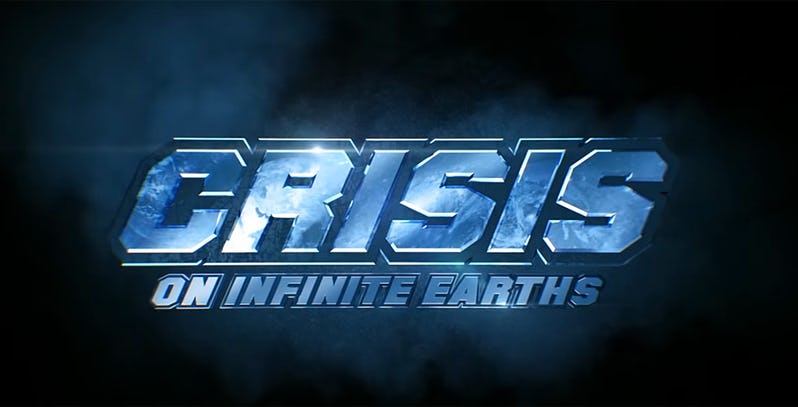 Info I was told by Comic-Con insiders:
While at Comic-Con I was also told Lynda Carter is wanted for Crisis; that Burt Ward is playing Robin with his Earth's Batman dead; that they want a couple of the Titans characters to appear in Crisis, and they also want some kind of appearances from the DCEU (if everything goes according to plan).
I've also been told some sort of soft DCEU reboot is underway involving The Batman, The Suicide Squad and Crisis On Infinite Earths.
I was told James Gunn will continue to be involved with the DCEU following Guardians of the Galaxy 3, as Gunn is a huge DC fan and WB loves him.
I've been told Warner Bros. is wanting to connect everything DC, movies, TV, streaming networks, as WarnerMedia's big HBO Max launches next year.
Additional info I was also told includes:
• The Falcon and the Winter Soldier is a disaster
• Doctor Strange 2 will introduce original Nick Fury from the comics (and other characters)
• Villain details for James Gunn's The Suicide Squad
• A New Hope connects to Star Wars: Rise of the Skywalker
Crisis On Infinite Earths schedule:
Supergirl – Sunday, December 8, 2019 (8pm ET/PT)
Batwoman – Monday, December 9, 2019 (8pm ET/PT)
The Flash – Tuesday, December 10, 2019 (8pm ET/PT)
Arrow – Tuesday, January 14, 2020 (8pm ET/PT)
DC's Legends of Tomorrow, Tuesday, January 14, 2020 (9pm ET/PT)