Despite having seemingly confirmed an appearance while responding on Instagram, now both Tom Welling and Michael Rosenbaum say they haven't been approached to appear in the upcoming Crisis On Infinite Earths crossover.
The Smallville actors appeared recently at Fan Expo Canada 2019 with the panel kicking off with talk of Crisis (via YouTube).
"Can I just start out with one thing. Whatever this Crisis thing you guys are talking about. It's not happening," Welling said.
Rosenbaum questioned, "What?"
"I'm sorry to disappoint you guys. Michael's doing it, but I'm not," Welling said.
"Hang on. Hang on. Hang on. No. No. He's messing around," Rosenbaum said as Tom Welling laughed. "First of all the question about the Infinite Crisis thing, no one has even talked to us."
"That's the truth," Welling said.
"So online when I go, 'I don't know what the hell they are talking about' — I don't know what the hell they're talking about," Michael Rosenbaum said. "So we don't know anything about this stuff."
The host of the panel then mentions that isn't it funny that Tom Welling can respond to an Instagram approach with just "duh" which sees people write articles about what duh can possibly mean (note: for the record "duh" means: used to comment on an action perceived as foolish or stupid, or a statement perceived as obvious).
"I went through every word in my vocabulary and that's what I came up with," Welling said.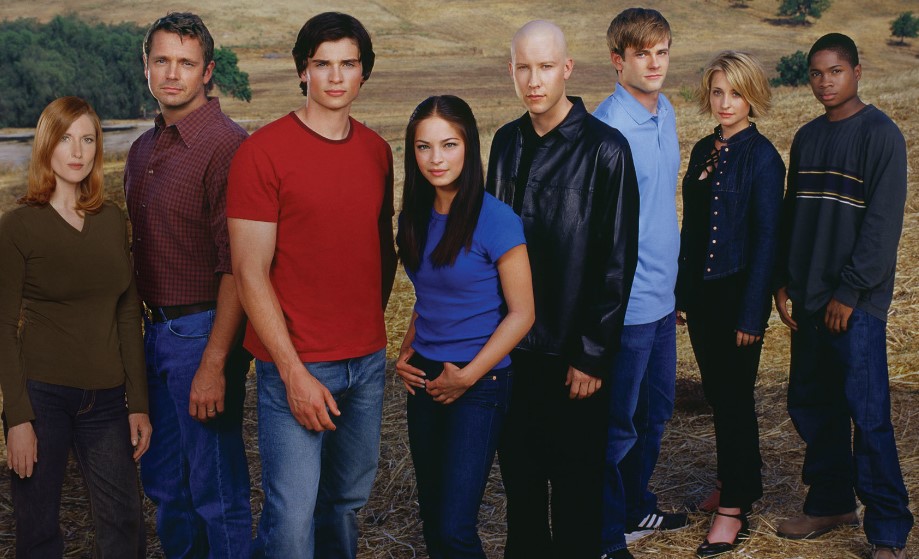 Crisis In Infinite Earths will be a big DC crossover
While Tom Welling and Michael Rosenbaum are downplaying any involvement in Crisis In Infinite Earths, this past July while at the San Diego Comic-Con insiders told me Tom Welling and Lynda Carter are wanted back for Crisis.
A couple of weeks later then saw writer and producer of The CW Arrowverse shows, Greg Berlanti, confirm conversations took place with DC and Warner Bros. for use of various TV and movie actors and characters.
While Crisis On Infinite Earths may or may not feature Tom Welling and Michael Rosenbaum, confirmed to appear in addition to the regular Arrowverse actors and characters includes Brandon Routh, said to be the Kingdome Come Superman; Tyler Hoechlin, the Man of Steel from Supergirl; Jon Cryer, the Lex Luthor from Supergirl; Kevin Conroy as an older Batman, and Cress Williams as Black Lightning.