Tom Welling, known for Smallville, is open to playing Superman in the Robert Pattinson The Batman movie as well as The Flash.
Welling, who normally shies away from the talk of playing Superman, was interviewed by the El mundo geek de Ernestoneitor YouTube channel where the actor talked about the Arrowverse, Superman, The Batman, and The Flash.
Regarding the Arrowverse, Welling reveals that he and his friend Stephen Amell had an idea for Welling to appear in episodes of Arrow, but when Crisis On Infinite Earths came around, that was a lot bigger so they went that route.
"Stephen is a friend of mine. We actually had an idea but then the Crisis thing was a bigger idea and it took it away from that, but he had an idea of me doing an arc on Arrow," said Welling.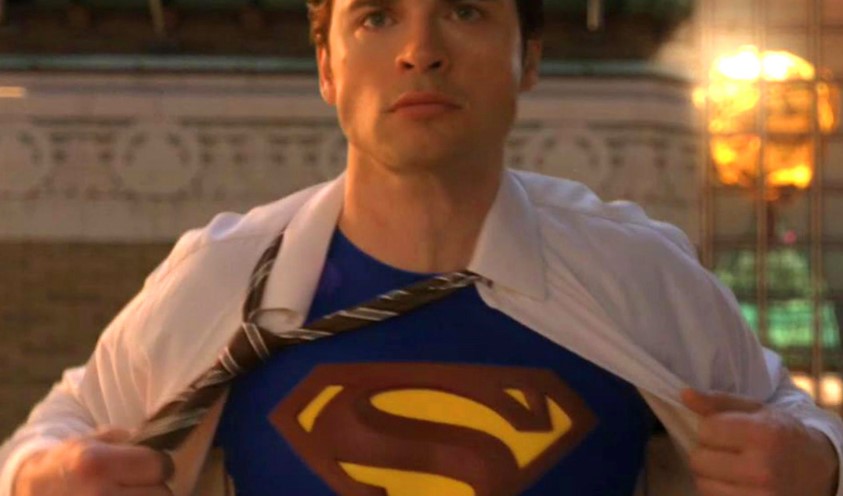 Tom Welling is friends with new Batman Robert Pattinson
When Tom Welling was asked about playing Superman possibly in The Flash, Welling brought up The Batman because he is friends with star Robert Pattinson.
"Yeah, I think that would be cool. My buddy Rob Pattinson, he is going to be the new Batman. I would love — it would be fun to be the Superman that shows up in his movie, just because he is a friend of mine. Yeah, who knows," said Welling.
Tom Welling is actually already rumored for The Flash as the flick has been described as introducing the DC Multiverse as Barry Allen breaks the bonds of physics and crashes into various parallel dimensions leading to encounters with different versions of DC's superheroes including the Michael Keaton Batman from the Burton films.
And regarding The Batman, it seems as if the plan right now is for the flick to be standalone and not tied to any existing universe or previous version, but the same DC insiders that filled me in Tom Welling was going to be in Crisis On Infinite Earths also filled me in the Robert Pattinson The Batman is involved in some sort of DCEU reboot.
With the DC Multiverse getting introduced, there seems to be room for more than one version of Batman, as Ben Affleck is also returning in The Flash, so why not Superman, which could include Henry Cavill, Brandon Routh, J.J. Abrams' new Black Superman, and maybe Tom Welling?
Welling and Michael Rosenbaum are also trying to put together a Smallville animated series.