Tom Welling is again rumored to return as Clark Kent from Smallville for the upcoming The Flash movie that will follow Barry Allen as he breaks the bonds of physics and crashes into various parallel dimensions leading to encounters with different versions of DC's superheroes.
Recall that Tom Welling recently returning in The CW Arrowverse Crisis On Infinite Earths crossover along with Lois Lane actress Erica Durance.
The rumors comes from Daniel RPK, who is known for being a scooper, where it's claimed WB wants to include a lot of "crazy cameos" in The Flash, which may also include the Nicolas Cage Superman, Grant Gustin as The Flash, and in addition to it known that both Ben Affleck and Michael Keaton will be back as Batman, it's said WB wants all the previous Batman actors that appeared in the movies (Christian Bale, George Clooney, Val Kilmer, maybe Adam West?).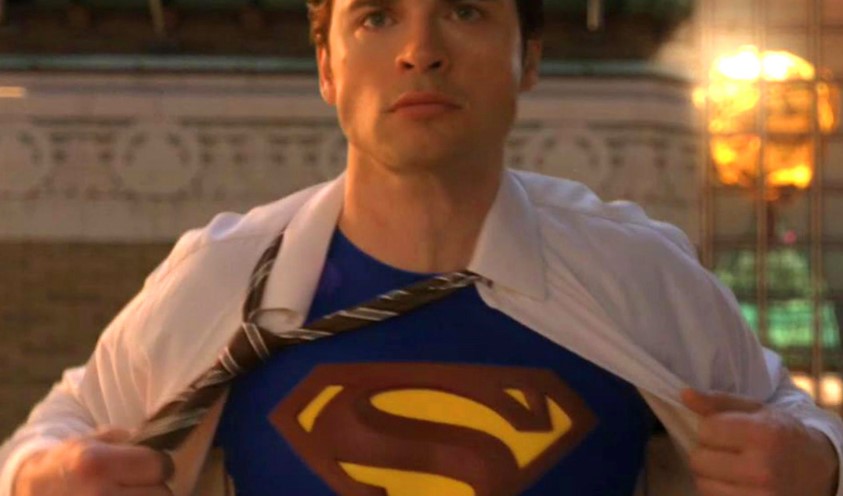 Will Tom Welling finally suit up as Superman?
Who knows? Maybe we'll finally get to see Tom Welling as Superman, which is something the actor almost seems dead against playing, but since this is the big screen and potentially one of the biggest DC movies ever from the sounds of things, maybe Welling will finally suit up as Smallville's Man of Steel.
A lot of fans weren't happy with the Tom Welling cameo in Crisis On Infinite Earths because it wasn't really that super. It was revealed that Clark had given up his powers to have a family with Lois (and also that Michael Rosenbaum's Lex had become president), but when Clark learned all the universes – and his Earth where his family lived – were going to be destroyed, Clark didn't care.
So maybe if Tom Welling does return in The Flash movie, they'll make things right.
Tom Welling is set to appear at the upcoming NYCC Metaverse convention, so if they do a live Q&E, maybe fans can ask him about possible involvement in The Flash.
The Flash has a June 3, 2022 release directed by Andy Muschietti.
(rumor via Reddit)