Following me exclusively revealing back in July that Tom Welling is returning for Crisis On Infinite Earths, which was just confirmed yesterday, now Erica Dance, Smallville's Lois Lane, will be joining her Clark Kent.
Erica Dance will return as Lois Lane from Smallville in Crisis In Infinite Earths in multiple episodes of the crossover, with Tom Welling appearing as Clark Kent.
Details include it will be learned what the pair have been up to since Smallville ended back in 2011.
While Michael Rosenbaum as Lex Luthor hasn't been confirmed as of yet, that seems to be all but given. Likewise, Kristen Kreuk has offered she would like to return as Lana.
Smallville aired from 2001 to 2011 and was the story about Clark Kent, so it remains to be seen if Tom Welling will be suiting up as Superman. In various interviews, and recently at the Fan Expo Canada – where Welling denied he was in Crisis – Welling said he really isn't interested in suiting up in the cape and boots.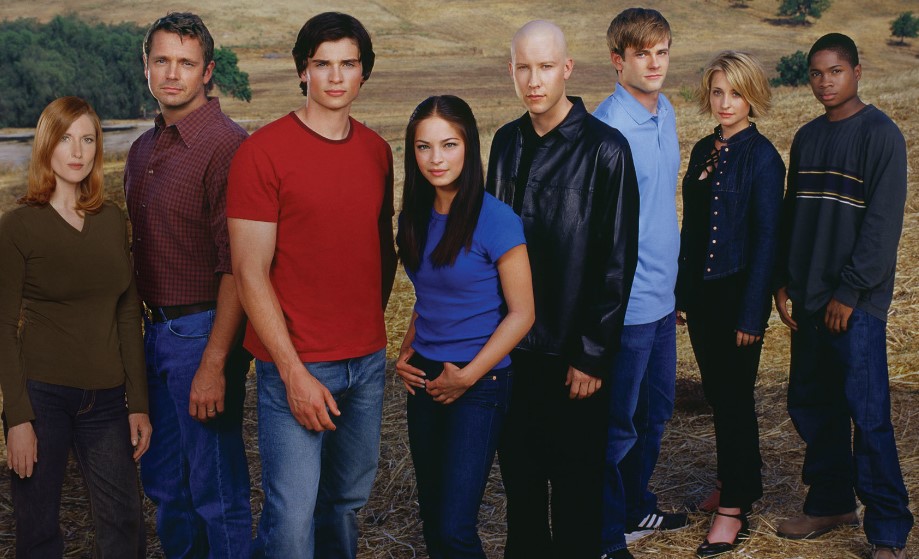 Crisis On Infinite Earths is a mega-event crossover
Crisis On Infinite Earths, which is a story about multiple alternate Earths, will also feature the Lois Lane from Supergirl, played by Elizabeth Tulloch; Brandon Routh will be returning as Superman, said to be the Kingdom Come version from the comics, and Tyler Hoechlin is back as the Man of Steel from Supergirl as well along with Jon Cryer's Lex.
Interestingly enough there has been no mention of Dean Cain or Terry Hatcher returning from the '90s series Lois & Clark: The New Adventures of Superman.
Also starring in Crisis On Infinite Earths includes regular Arrowverse actors including Stephen Amell, Grant Gustin and Melissa Benoist, Ruby Rose from Batwoman, Cress Williams as Black Lightning, Kevin Conroy as the older Bruce Wayne and Batman, Johnathon Schaech as Jonah Hex, with Burt Ward, John Wesley Shipp from The Flash, and LaMonica Garrett is playing the Monitor and Anti-Monitor.
Additional info I was told by DC insiders while I was at Comic-Con includes that they want Lynda Carter from Wonder Woman, Burt Ward is playing Robin from the Batman '66 Earth with that Earth's Batman dead, characters from Titans are wanted, and also that they want to somehow incorporate a connection to the DCEU.
A big reason I was told they are connecting all of DC is because of the release of the upcoming WarnerMedia HBO Max streaming service (similar to how Disney, Marvel and Kevin Feige are connecting everything in the MCU in the movies and the Disney Plus TV shows and possibly the Marvel TV Hulu series).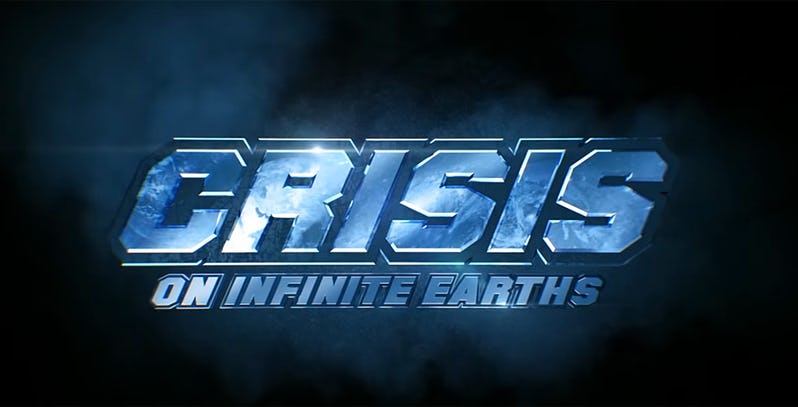 Crisis On Infinite Earths schedule:
Supergirl – Sunday, December 8, 2019 (8pm ET/PT)
Batwoman – Monday, December 9, 2019 (8pm ET/PT)
The Flash – Tuesday, December 10, 2019 (8pm ET/PT)
Arrow – Tuesday, January 14, 2020 (8pm ET/PT)
DC's Legends of Tomorrow, Tuesday, January 14, 2020 (9pm ET/PT)