Earlier in the week saw it reported that talks had fallen apart between Disney and Sony, but it was hoped things would work out by today's D23 Expo, but unfortunately, both Tom Holland and Spider-Man failed to appear.
The talks fell through over a new deal that would keep Spider-Man within the MCU, but both Disney and Sony have been said to have walked away from the table.
According to reports, Sony wanted to keep the existing deal that would see Spider-Man remain within the MCU with Disney getting a small amount of the box office but keeping full merchandising rights.
Reportedly, Disney didn't want the same deal so they countered with an offer of their own that would see Disney split everything 50/50 with Sony, which Sony rejected.
It is now further being said that Marvel Studios and Sony are in a war over Homecoming and Far From Home director Jon Watts as both studios want the director for future films.
Reports by some of the Hollywood trades have offered that Disney and Sony are still talking, but earlier actually saw the LA Times state that talks are dead. Speaking of, Deadline has also been adamant that the Spider-Man Disney and Sony deal is over, and that Kevin Feige will no longer be involved with Spidey as the character returns to Sony and is out of the MCU and will not be a part of any future Avengers movies.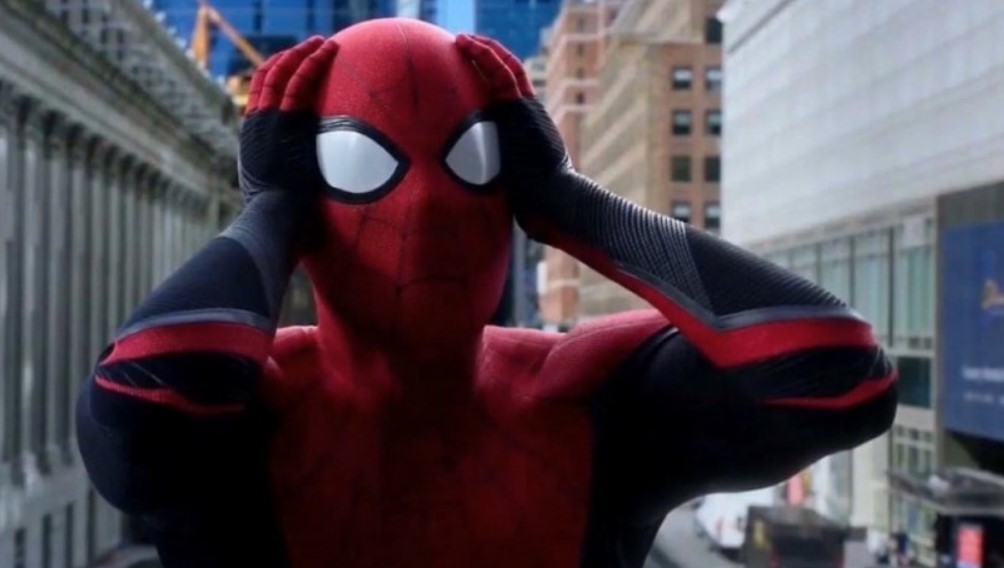 Spider-Man and Marvel come up short at D23 Expo
Earlier also saw a huge batch of rumors offer that Disney has returned to the table with a new deal that includes Avengers films, ties to Fantastic Four and X-Men characters and more.
Tom Holland and Robert Downey Jr. also seemed to be teasing that a new deal had been made leading to an appearance at today's D23 Expo (Holland did appear for Onward).
Update: Before leaving the stage for the Onward presentation, Tom Holland had a message for fans: "Listen, it's been a crazy week, but I want you to know, I am grateful from the bottom of my heart, and I love you 3000."
However, Deadline is still reporting talks are over.
Regarding the D23 Expo MCU panel, it was rather quick, with some fans really disappointed.
The panel, which also followed a quick Star Wars: The Rise of Skywalker panel, featured Marvel Studios president Kevin Feige starting out by calling director Ryan Coogler on to the stage and announcing Black Panther 2 with a logo reveal. What was sort of odd is that they said that wasn't the official title, which means the logo wasn't complete as well. Some fans have stated on social media that it seems as if the Black Panther 2 presentation was just thrown together.
Likewise for Eternals, as Feige brought the cast of Eternals on stage with a couple of new casting announcements, including that Kit Harington will be a part of the movie.
A small amount of Black Widow footage was also revealed, which was basically the same as SDDC, but with bits of new footage.
Marvel had already announced Black Widow and Eternals at SDCC, so this was all rather underwhelming.
There were rumors offering that Kevin Feige would announce Marvel Phase 5 movies, X-Men, Fantastic Four and more, but there was nothing, and no announcements were made for Captain Marvel 2 and Guardians of the Galaxy 3, flick said to be in the works.
It could be possible that talks falling through between Disney and Sony put a major kink in Feige's D23 plans that were supposed to include Spider-Man, which obviously didn't happen and may have caused the presentation to be changed (and cut short?).
Sony actually publicly placed blame on the Spider-Man talks falling apart on Kevin Feige being too busy because of the new Fox properties, which includes Fantastic Four and X-Men, as well as the new Marvel Disney Plus shows as Sony posted Wednesday:
Much of today's news about Spider-Man has mischaracterized recent discussions about Kevin Feige's involvement in the franchise. We are disappointed, but respect Disney's decision not to have him continue as a lead producer of our next live action Spider-Man film.

We hope this might change in the future, but understand that the many new responsibilities that Disney has given him – including all their newly added Marvel properties – do not allow time for him to work on IP they do not own.

Kevin is terrific and we are grateful for his help and guidance and appreciate the path he has helped put us on, which we will continue.