Following the Star Wars panel, Kevin Feige makes his way out on to the state for the Marvel Studios films announcements at the D23 Expo.
Yesterday saw announcements for Disney Plus Moon Knight, She-Hulk and Ms. Marvel shows.
Feige brings Ryan Coogler out on to the stage, director of Black Panther 2.
Black Panther 2 is announced with a May 6, 2022 release date, but the full title has yet to be revealed.
The Eternals cast now comes out on stage including Richard Madden, Kumail Nanjiani, Lauren Ridloff, Brian Tyree Henry, Salma Hayek, Lia McHugh, Don Lee and Angelina Jolie.
New Eternals casting is announcing with Barry Keoghan, Gemma Chan (as Sersi), and Kit Harrington officially on board playing the Black Knight.
Update: video and image of the cast with concept art: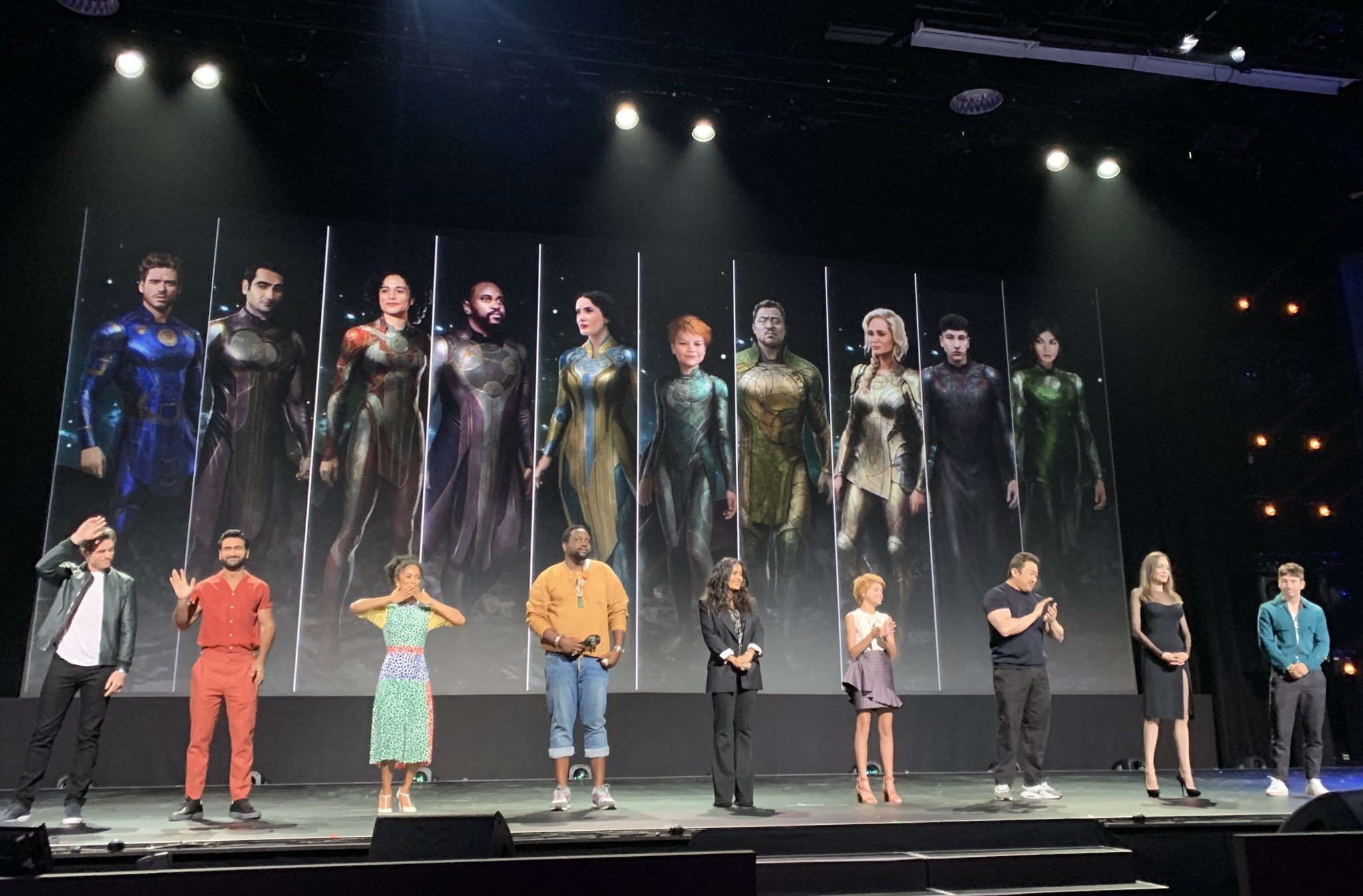 Black Widow cast is not here as they are filming, but footage is getting shown, which is the SDCC footage but with a bit more including David Harbour as Red Guardian in full costume with helmet (comic book accurate), another scene also shows Yelena making fun of Black Widow's fighting pose at a gas station.
And that's it as now Disney moves on to their live-action films with Jungle Cruise.
Related: No Spider-Man announcements, but Tom Holland has a message for fans.