Disney is currently holding their films panel at the D23 Expo which now includes Star Wars: The Rise of Skywalker as director J.J. Abrams and LucasFilm president Kathleen Kennedy are now on stage.
Earlier saw footage leak online.
Abrams brings the cast out on stage.
He says that Keri Russell has an amazing costume and helmet and says her character is a criminal and an old friend of Poe's.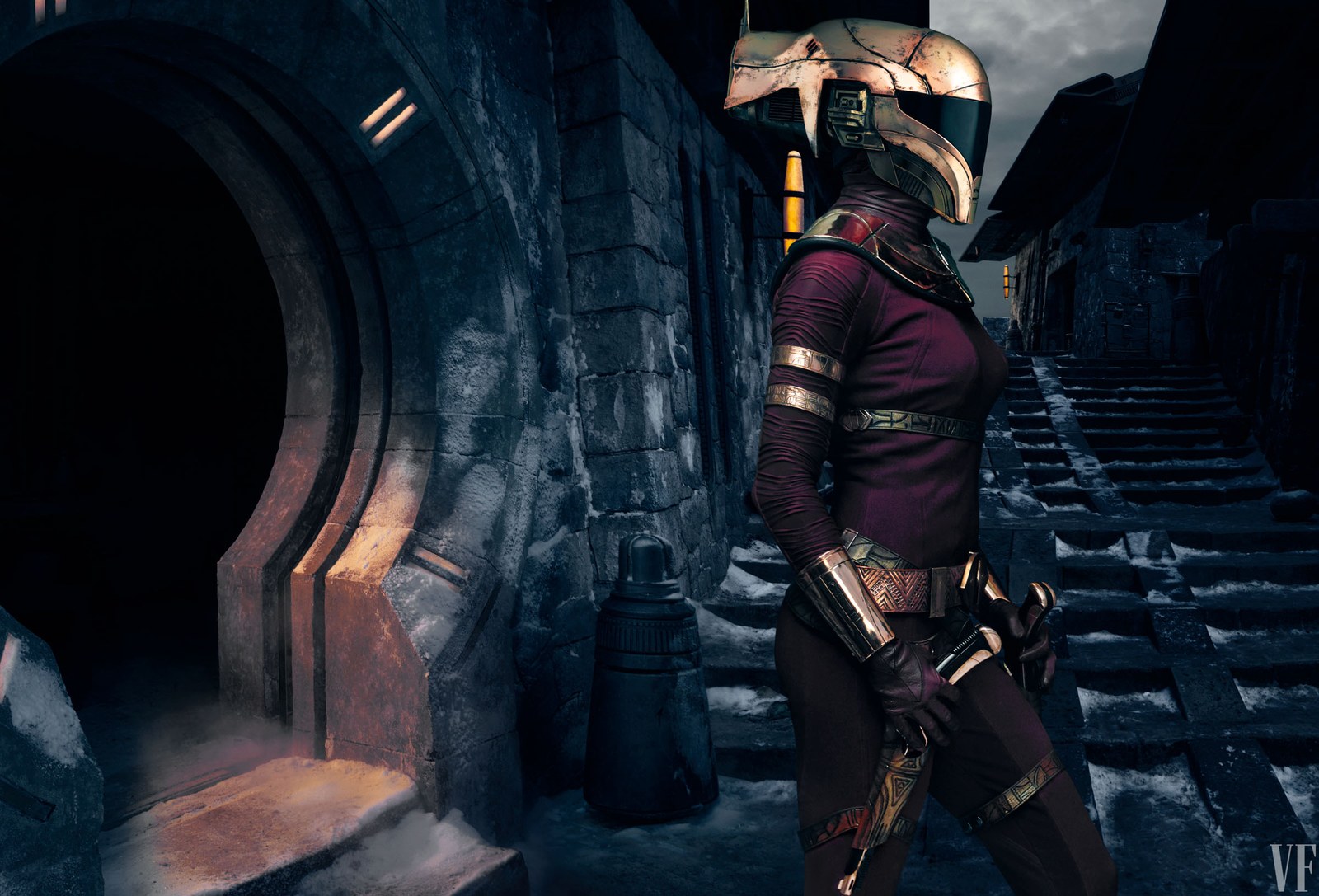 Abrams says Carrie Fisher's Leia is the heart of the story and that they were tremendously happy they found footage from The Force Awakens they could use.
Billy Dee Williams says, "Lando has never left me. Being here is an amazing experience."
Anthony Daniels says, "It's kind of hard for me to understand that this is coming to an ending. But what an ending. I can't wait to share what we have done with JJ. You'll love it.""
A new poster is revealed that all the fans in the audience will receive that shows Rey and Kylo Ren fighting with the Emperor's face in the background.
The panel concludes with Rey in a dark cloak and unleashing a red double-bladed lightsaber, as well as hearing Darth Vader breathing. It's also said the footage will be released online Monday.
Update: The footage is described via StarWars.com as:
Following a striking montage of scenes clipped for the other saga films, the unmistakable voice of Mark Hamill could be heard over the striking new scenes. "We've passed on all we know. A thousand generations live in you now. But this is your fight." The wise words were also part of the first trailer for the film, but the new footage, including a moment where Rey appears to toss a fully-ignited lightsaber, and of course the vision of a Rey with a reticulated red blade, was nothing short of thrilling.
Now on to the Marvel Studios panel with Kevin Feige…
Update: Here is the poster:
Star Wars: The Rise of Skywalker D23 Expo poster with Rey, Kylo Ren, Emperor: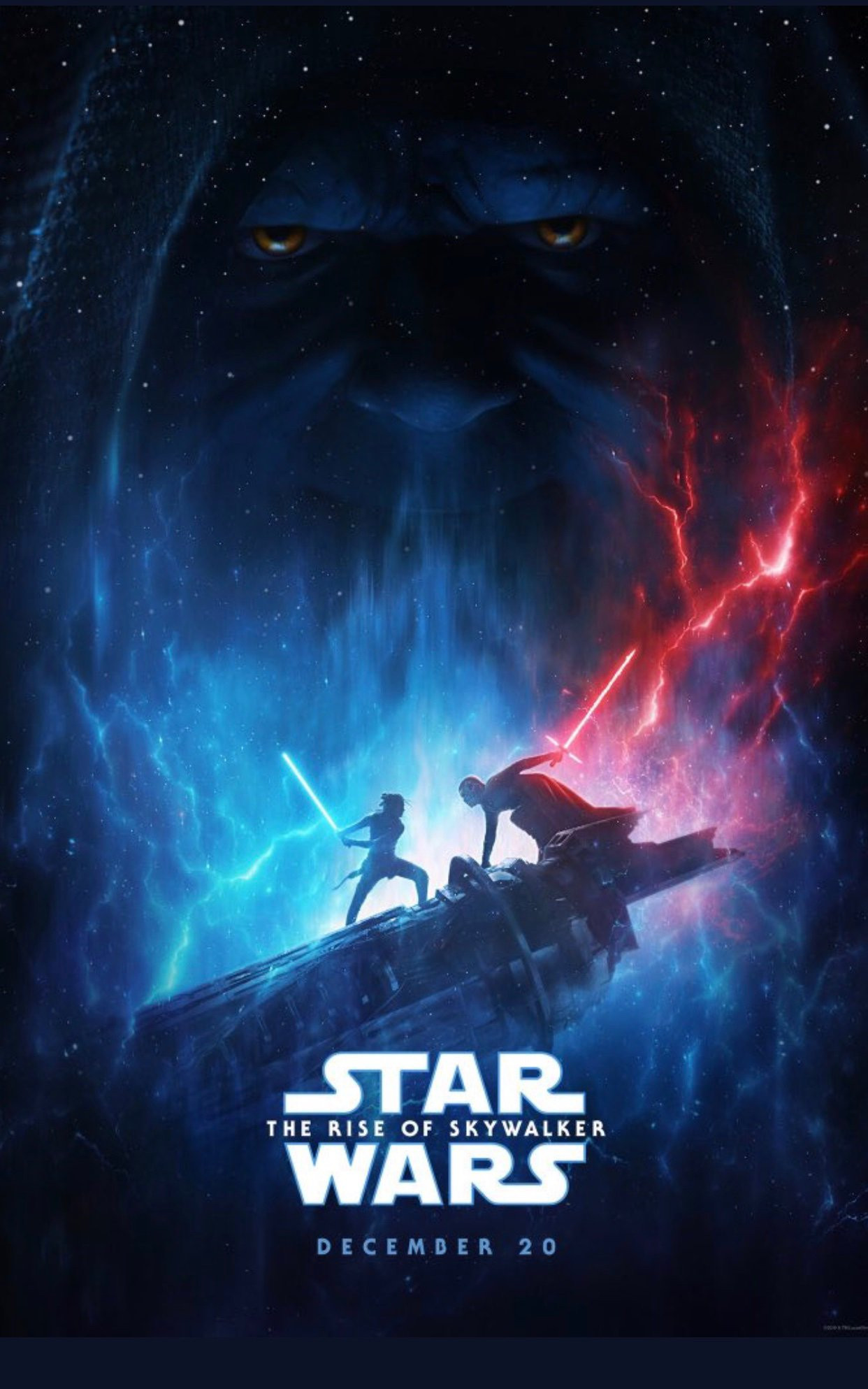 Star Wars: The Rise of Skywalker gets released Dec. 20, 2019 directed by J.J. Abrams starring Daisy Ridley, Adam Driver, Oscar Isaac, John Boyega, Domhnall Gleeson, with Naomi Ackie, Lupita Nyong'o, Keri Russell, Billie Lourd, Kelly Marie Tran, Joonas Suotamo, Anthony Daniels, Richard E. Grant, Greg Grunberg, Jimmy Vee, Dave Chapman, Billy Dee Williams, Mark Hamill, Ian McDiarmid, and Carrie Fisher.