Disney showed off some footage from Star Wars: The Rise of Skywalker earlier at the D23 Expo in Anaheim, California with the footage having leaked online.
The sizzle reel includes Kylo Ren giving somebody a chokeslam with his lightsaber in hand.
Kylo Ren seen looking down at the helmet of Darth Vader.
Rey with Finn, Poe, Chewbacca and C3-PO on a desert planet.
Chewy, Poe, and Rey in the Millennium Falcon.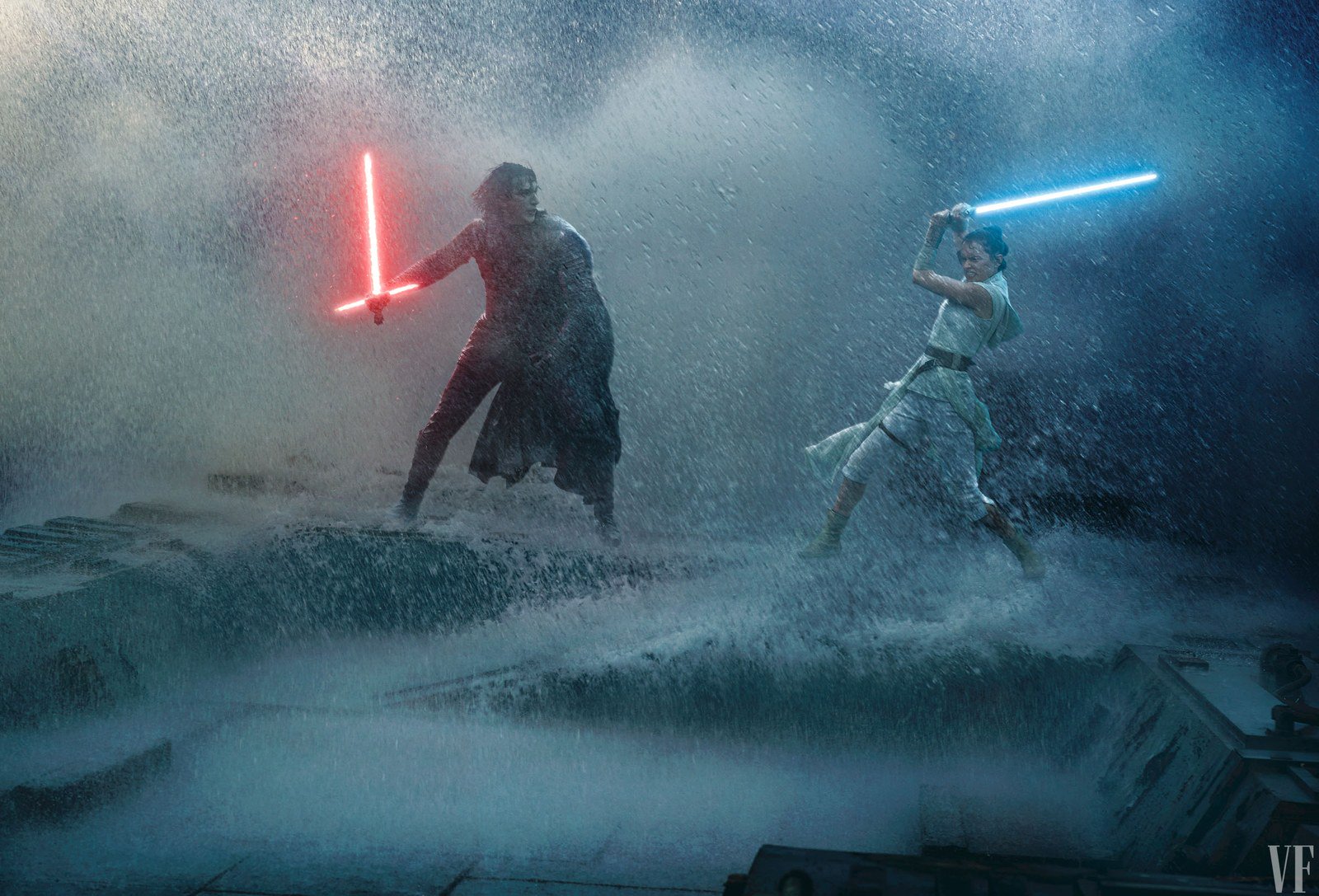 Star Wars: The Rise of Skywalker footage shown at D23 Expo
"It's too dangerous," Rey says. "I have to warn them."
Check out the fan reaction on Twitter.
Maybe Disney will release the full sizzle reel for Star Wars: The Rise of Skywalker later this weekend as the D23 Expo continues until Sunday.
Update: Saturday's panel showed off new footage.
I was also told some insider info while at last month's San Diego Comic-Con.
Star Wars: The Rise of Skywalker gets released Dec. 20, 2019 directed by J.J. Abrams starring Daisy Ridley, Adam Driver, Oscar Isaac, John Boyega, Domhnall Gleeson, with Naomi Ackie, Lupita Nyong'o, Keri Russell, Billie Lourd, Kelly Marie Tran, Joonas Suotamo, Anthony Daniels, Richard E. Grant, Greg Grunberg, Jimmy Vee, Dave Chapman, Billy Dee Williams, Mark Hamill, Ian McDiarmid, and Carrie Fisher.