Today at the Disney D23 Expo, Marvel Studios confirmed that Kit Harington will be joining the MCU with Eternals as he is set to play the Black Knight.
Kit Harington will play Dane Whitman, aka Black Knight, who in the comics is a former villain who joins the Avengers and has a history with Sersi, being played by Gemma Chan.
Harington also joins his Game of Thrones co-star Richard Madden (Icarus), who played his half-brother Robb Stark in the HBO series.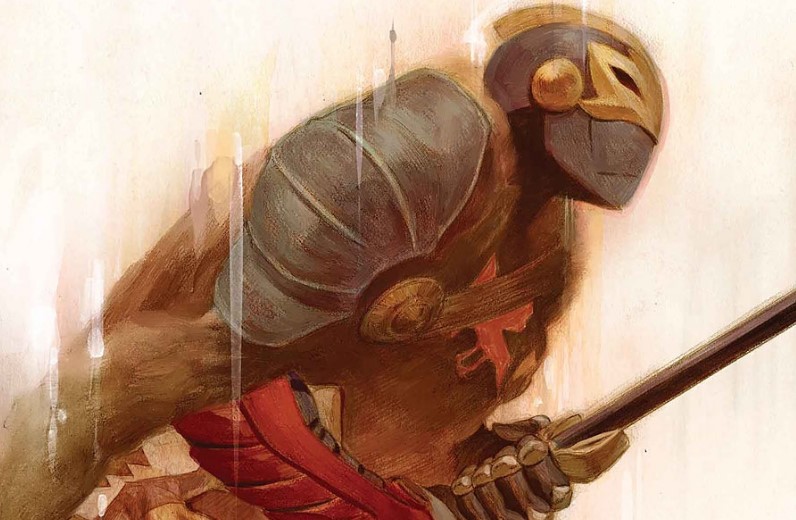 Kit Harington and Black Knight now in the MCU
Interestingly enough, there is a Black Knight Easter Egg in the recent Spider-Man: Far From Home movie as when MJ, Flash, Ned, Betty and Happy are hiding in the Tower of London, a suit of armor is shown that resembles that of Marvel's Black Knight, so we see this isn't a coincidence.
In addition, it is also thought the helmet of the Black Knight appeared in Doctor Strange, and it is also confirmed a Doctor Strange Black Knight Easter Egg was removed from the script that featured the character's sword, the Ebony Blade.
Eternals gets released Nov. 6, 2020 directed by Chloé Zhao also starring Angelina Jolie (Thena), Kumail Nanjiani (Kingo), Lauren Ridloff (Makkari), Bryan Tyree Henry (Phastos), Salma Hayek (Ajak), Lia McHugh (Sprite), and Don Lee (Gilgamesh).
The D23 Expo also saw Marvel announce Black Panther 2 and reveal Black Widow footage.