It is known that Marvel Studios will be at this month's Disney D23 Expo, with rumors offering Kevin Feige will reveal information related to the X-Men, Fantastic Four, and the Marvel Phase 5 movies.
The Lords of the Long Box YouTube channel claims Kevin Feige will reveal the MCU logos for the X-Men and Fantastic Four and announce the Phase 5 slate.
Feige previously mentioned the X-Men and Fantastic Four at last month's San Diego Comic-Con when he said, at the end of the panel following announcing Blade, that they would be coming to the MCU. Regarding the X-Men, Feige said at Comic-Con: "…And there's no time left to talk about mutants, and how mutants [are coming to] the MCU." So perhaps there is time to talk Fantastic Four and X-Men at the D23 Expo?
Feige also previously let it be known that the X-Men are years away, so at least we'll have some sort of logo to tide us over.
Regarding the Fantastic Four, new rumors offer that it will feature Silver Surfer, Galactus and the Frankie Raye Nova.
Possible Marvel Phase 5 announcements at the D23 Expo may also include Secret Wars, Dwayne Johnson playing Namor in Black Panther 2 and Spider-Man 3 featuring She-Hulk.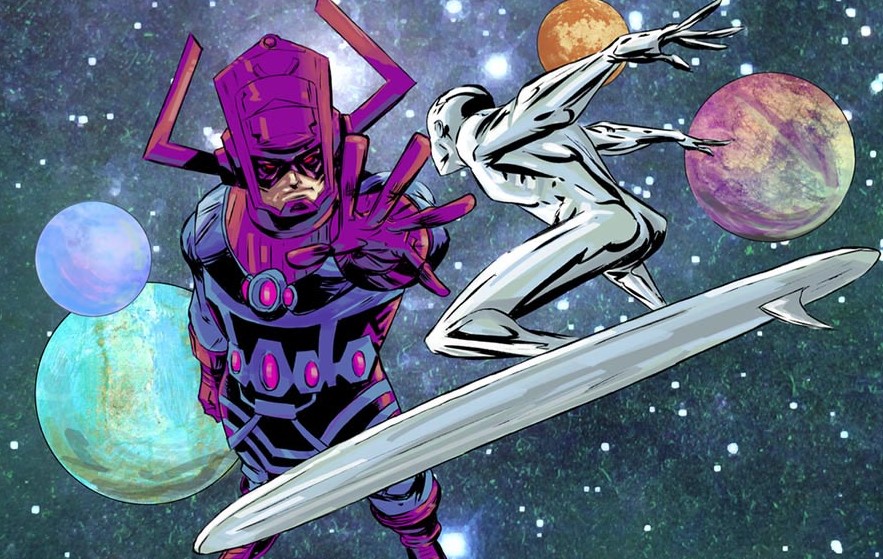 Marvel Phase 5 rumored for Disney D23 Expo
It has also been speculated that Kevin Feige and Marvel may announce the release date for James Gunn's Guardians of the Galaxy 3 and possibly Captain Marvel 2 starring Brie Larson, rumored to have Michael Korvac as the villain.
Regarding why Feige would announce Marvel Phase 5 so early, in addition to announcing Phase 4 at Comic-Con and already confirming Blade for Phase 5, it seems a lot of the Phase 5 movies are already known to be happening (Black Panther 2, Guardians 3, Spider-Man 3, Captain Marvel 2), so why not announce them?
While we are talking X-Men, my buddy recently visited the Fox lot and got a chance to check out the Fox Studios X-Men costumes. Since Marvel TV is auctioning off the Netflix costumes including Daredevil, I asked my friend if Disney is also auctioning off the Fox X-Men costumes. He said Disney is not auctioning off the X-Men costumes, which I found rather interesting.
Marvel Studios will be at the Disney D23 Expo on Saturday, August 24. Here is the official info:
Saturday, August 24

The Walt Disney Studios will present a behind-the-scenes look at its blockbuster collection of upcoming films on Saturday, August 24, at 10 a.m. Fans will see what's on the drawing board for the acclaimed filmmakers at Walt Disney Animation Studios and Pixar Animation Studios and get a peek at the exciting slate of live-action projects, from Disney to Marvel Studios to Star Wars. As always, attendees will be treated to exclusive footage, special guest appearances, and more!
Here is the Marvel Phase 4 slate which concludes with Thor: Love and Thunder on November 5, 2021, rumored to feature Hercules: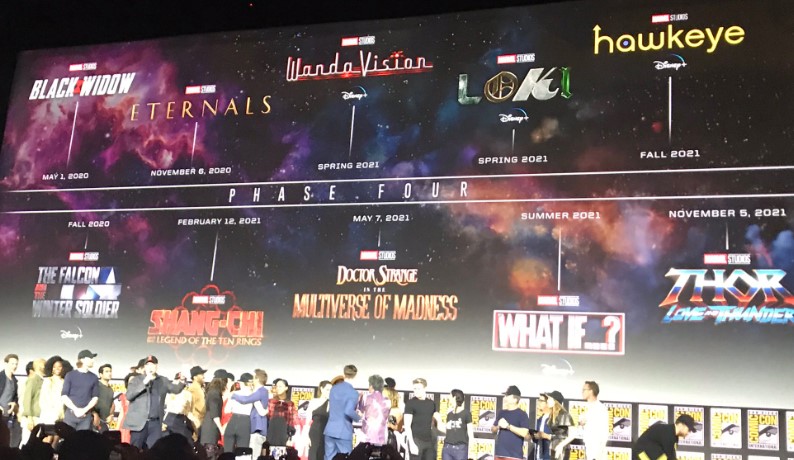 (via YouTube)