Once again it appears fake news and false information is coming from an online source, this time surrounding those Fantastic Four, Galactus and Tyrant rumors.
You will recall the same person put out that fake news and false information following me revealing The Avengers: Endgame title prior to the release of Infinity War, with it claimed the title was "Avengers: Annihilation," which, as we know, was 100% not true.
The same dude also claimed Deadpool 2 was bad, which of course it wasn't at all.
And he also has blocked me on Twitter (lol).
Regarding the Galactus and Tyrant rumors, TVO from the Lords of the Long Box YouTube channel claims the rumors are false.
TVO actually goes on to state that various "scoopers" have previously stolen information from him and that some of them have also blocked him on Twitter as well.
TVO says he has screenshots to prove his claims they stole his info (listen on YT here around 9:12 mark).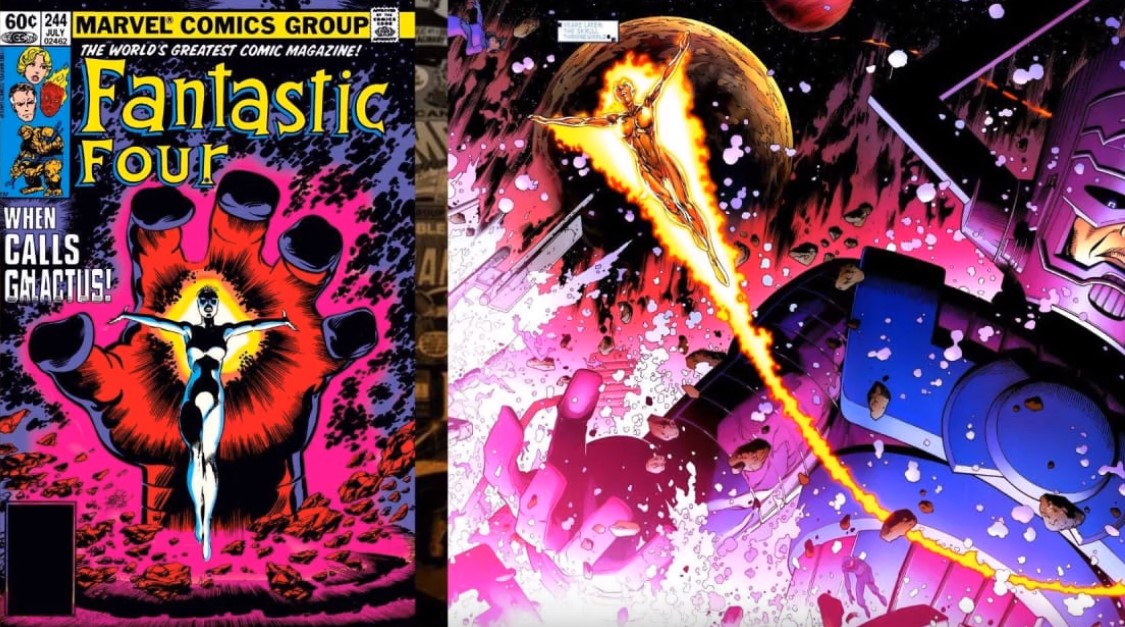 Galactus, Silver Surfer coming in MCU Fantastic Four movie
"He has wrong information, too. I'm looking to debunk some of his information tonight," TVO said about the Galactus and Tyrant rumors. "Whoever started that, they're wrong… That's just not true. Why would they use Tyrant? They have Silver Surfer and a bunch of other heralds."
TVO goes on to claim that Kevin Feige is a huge fan of the John Byrne Fantastic Four comics and that following Silver Surfer coming to the MCU, the Frankie Raye Nova will be introduced as the next Herald of Galactus.
"Frankie Raye is going to be introduced in the Fantastic Four movie as Galactus' herald after Silver Surfer leaves him and goes off into Earth," TVO said.
The YouTuber also debunks that Giancarlo Esposito is up to play Norman Osborn (which was from the same source of the false Avengers: Annihilation rumor) and says Giancarlo Esposito is really up to play Dracula.
Update: Lords of the Long Box also got a hold of me on Twitter:
Galactus is coming but there is nothing about Tyrant in the immediate plans. They're going with Silver Surfer then Frankie Raye, following the Byrne run when Raye gives herself up to be Galactus Herald. FF #244

— Lords of the Long Box (@timvo) August 13, 2019