Rumors are offering that Hercules will make his MCU debut in Taika Waititi's upcoming Thor: Love and Thunder.
The info comes from the Lords of the Long Box YouTube channel which also happened to mention Machine Man.
No further information is known about Hercules in Thor: Love and Thunder, but the character was once rumored to be attached to Eternals.
In the comics, Hercules has been at times portrayed as a goofy drunk character, so we see Hercules would fit right in with Kevin Feige and Taika Waititi's goofy and drunk fat Thor from The Avengers: Endgame and Ragnarok.
The channel does bring up a good point that recently saw Hercules portrayed as being bad a– and pretty cool in the comics, so perhaps Marvel Studios will use a combination of both in the flick.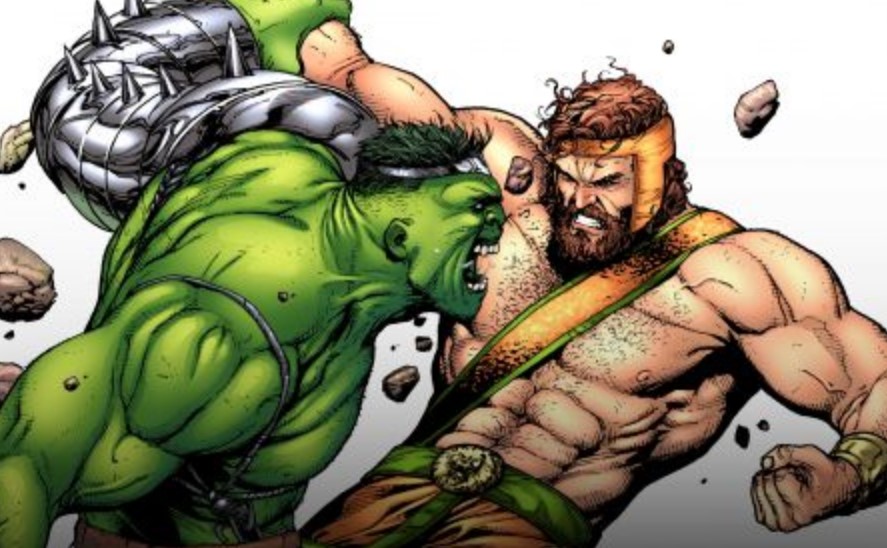 Hercules making his MCU debut in Thor: Love and Thunder
Also in the comics, Hercules was set up as being a rival to Thor in his first formal appearance in Journey into Mystery Annual #1 (1965).
The YouTubers also speculate that Thor: Love and Thunder might not be the actual title for Thor 4, as it has nothing to do with the comics. Recall that Captain America 3 was originally titled "Serpent Society" but then revealed to be "Civil War" (which is because DC announced Batman vs. Superman; ditto for New Gods and Eternals).
While the YouTubers have more faith in Feige and Waititi than I do, I believe Love and Thunder is the title and will be another goofy offering similar to Thor in Endgame and Ragnarok. Feige is less a comic book fan and more a movie buff.
Hercules has also been hinted at as being bisexual in the comics, which would fit with Thor: Love and Thunder and Feige's approach to Phase 4.
Thor: Love and Thunder has a November 5, 2021 release date starring Chris Hemsworth, Natalie Portman as Female Thor, with Tessa Thompson returning as Valkrie searching for her new queen of Asgard.
(via YouTube)