Tom Holland may have just confirmed a new Spider-Man deal as the 23-year-old actor took to social media to post images of himself with Robert Downey Jr.
"We did it Mr Stark!" Holland posted on Instagram which also includes images of the pair holding Iron Man and Spider-Man action figures.
Regarding Robert Downey Jr., more than likely he didn't sign a new deal for Iron Man, as the character died in Avengers: Endgame, but it's guessed Downey Jr. serves as a sort of mentor role for the young Tom Holland, so possibly Robert Downey Jr. may have aided or had a hand in the negotiations between Disney and Sony and Tom Holland.
Update: No Spider-Man for D23 but Tom Holland has a message for the fans.
Update #2: Third movie said to be underway; Disney and Sony at war.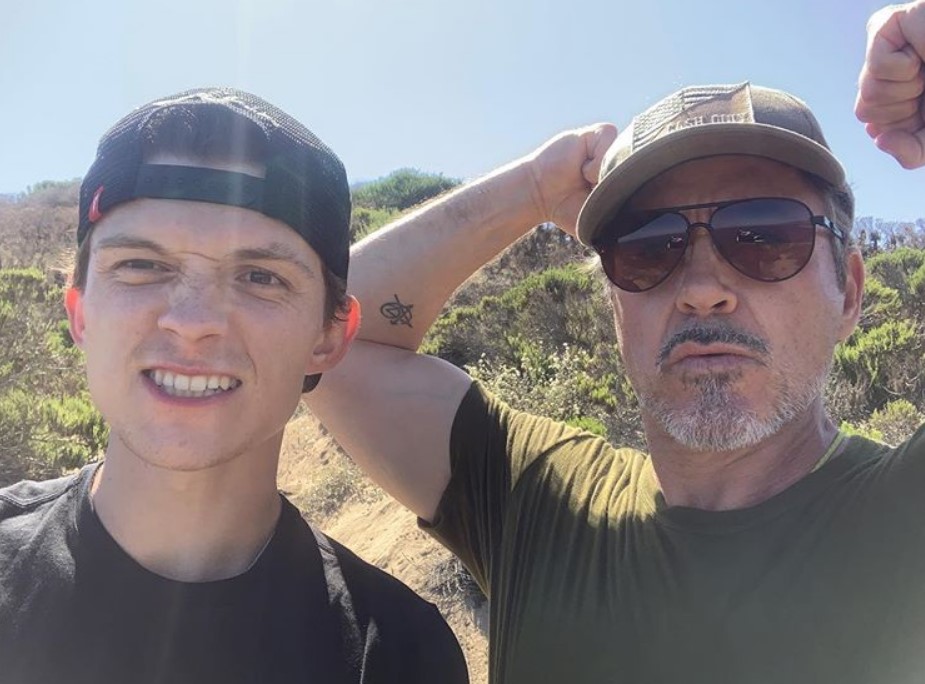 Tom Holland back as Spider-Man within the MCU?
Regarding the Spider-Man deal, recently saw talks between Disney and Sony fall through over keeping Spider-Man in the Marvel Cinematic Universe. Disney and Sony couldn't agree on a new deal, so it has been reported Spider-Man will be back with Sony and will no longer appear in any MCU or Avengers movies, with Marvel Studios president Kevin Feige also no longer involved.
The dispute is said to have been over money, as Disney wanted a better percentage of the profits, but Sony wanted to keep their original deal, which saw Disney only getting reportedly 5% of the box office, but getting all the merchandising rights. Disney responded they wanted to cover 50% of production costs and split profits 50/50 as well, but Sony turned down that offer.
Talks have been said to be ongoing between the two studios, so assuming this post by Tom Holland on Instagram is anything to go by (otherwise it's a huge, huge troll move), Disney and Sony have come to a new deal over keeping Spider-Man in the MCU.
Regarding the new deal, I recently posted a batch of rumors that offered Tom Holland will be starring in upwards of seven movies including more Avengers films with it said he will be teaming with new characters, including characters from the Fantastic Four and the X-Men.
It's thought if the deal has indeed gone through, that something Spider-Man related will be at Saturday's big Marvel panel at the Disney D23 Expo.
Assuming these pictures of Tom Holland and Robert Downey Jr. are taken recently, it does seem as if Holland is in California, as the D23 Expo takes place this weekend in Anaheim, California.
Update: Robert Downey Jr. made a surprise visit at the Rolling Stones concert earlier tonight at the Rose Bowl, which is held in Pasadena California.
So this looks like good news for the Spider-Man and MCU fans.