From the press event held on Monday, an image from the meeting has leaked online providing a look at the James Gunn DC logos and timeline.
I don't believe the timeline is actually set in stone as I think Creature Commandos comes out first followed by Waller and then Superman: Legacy, but it's still cool to see nonetheless.
The DC slate that makes up Chapter 1: Gods and Monsters was announced on Tuesday and includes film and TV projects.
Leaked image of the temp logos for DCU Chapter 1: Gods And Monsters pic.twitter.com/LsDYU9jBec

— DC Daily (@DCU_CORE) February 3, 2023
Film Projects
Superman: Legacy – written by Gunn, the film will hit theaters on July 11, 2025, and focus on Superman balancing his Kryptonian heritage with his human upbringing.
The Authority – WildStorm characters will join the DCU as members of The Authority take matters into their own hands to do what they believe is right
The Brave and the Bold – the DCU will introduce its Batman and Robin (Editor's Note: Damian Wayne) in this unusual father-son story inspired by Grant Morrison's comic series
Supergirl: Woman of Tomorrow – this science fiction adventure, which will be based on Tom King's amazing, award-winning recent comics stories, presents a Supergirl viewers are not used to seeing
Swamp Thing – the film will investigate the dark origins of Swamp Thing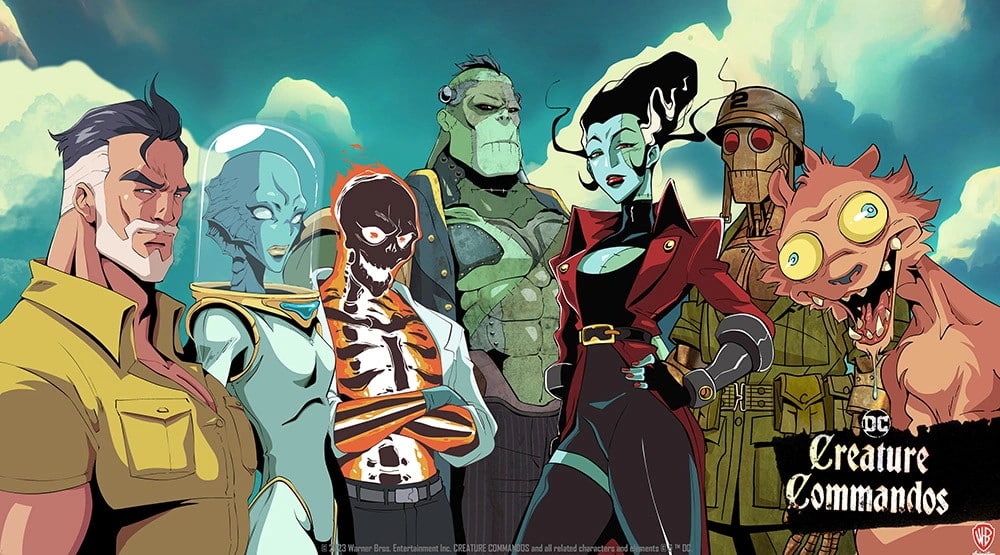 Television Projects for HBO Max
Creature Commandos – a seven-episode animated show in which Amanda Waller creates a black ops team out of monstrous prisoners; Gunn wrote all the episodes of the first season
Waller – starring Viola Davis, this series features Team Peacemaker and will be written by Christal Henry (Watchmen) and Jeremy Carver (Supernatural)
Booster Gold – Booster Gold uses basic technology from the future to pretend to be a superhero in present day
Lanterns – this enormous TV event series follows intergalactic cops John Stewart and Hal Jordan as they uncover a dark mystery
Paradise Lost ­– set in Themyscira, home of the Amazons and birthplace of Wonder Woman, this drama focuses on the genesis and political intrigue of an island of all women
Related news: