DC co-heads James Gunn and Peter Safran have revealed their plans for the DC films universe dubbed "Chapter 1: God and Monsters."
As part of Gunn and Safran's plan, they have a writers room set up consisting of Christina Hodson, Jeremy Slater, Drew Goddard, Christal Henry, and Tom King.
"One of our strategies is that we take our diamond characters — Batman, Superman, Wonder Woman– and we use that to help prop up other characters that people don't know. Like what happened with the Guardians (of the Galaxy) in some way. Like taking teams like The Authority, which is I know is just as spectacular idea for a film that is completely different take on superheroes. Because it's really connected to Superman. It's about to use those well-known properties to help lead into lesser-known properties," Gunn told the press at the event held on Monday.
"We're going to promise that everything from our first project forward is going to be unified," added Gunn.
Gunn also spoke about DC's upcoming slate where Gunn confirmed The Flash "resets everything."
"But we've gotten very lucky for the next four projects," said Gunn. "I will say here that Flash is probably one of the greatest superhero movies ever made."
The pair also confirmed it's not a complete reboot and that some of the actors could return.
"These four movies are terrific. There's no reason why any of the characters or the actors that play in those characters are not part of the DCU. There's nothing that prohibits that from happening," they said. "We'll incorporate characters from the past, but mostly we'll cast anew."
Deadline adds that Gunn and Safran would also love to reteam with Flash filmmaker Andy Muschietti.
DC.com also adds that Gunn said, "I think that we've gotten lucky with the next four movies because we have Shazam, which leads into Flash, which resets everything, which then goes into Blue Beetle, which is totally disconnected (from everything that came before) and can be a part of the DCU, which goes into Aquaman, which leads into Superman: Legacy, our first big project," he explains. "But the one thing that we can promise is that everything from our first project forward will be canon and will be connected. We're using some actors from the past, we're not using other actors from the past, but everything from that moment forward will be connected and consistent."
It has also been revealed that the same actors will be used for all the movies and TV shows and they won't be different actors used across the various mediums.
Check out the official announcement below for all the details.
Updates:
Here are just a few of our plans. Up, up, and away! #DCStudios #DCU @DCComics pic.twitter.com/8XNDNLUEPq

— James Gunn (@JamesGunn) January 31, 2023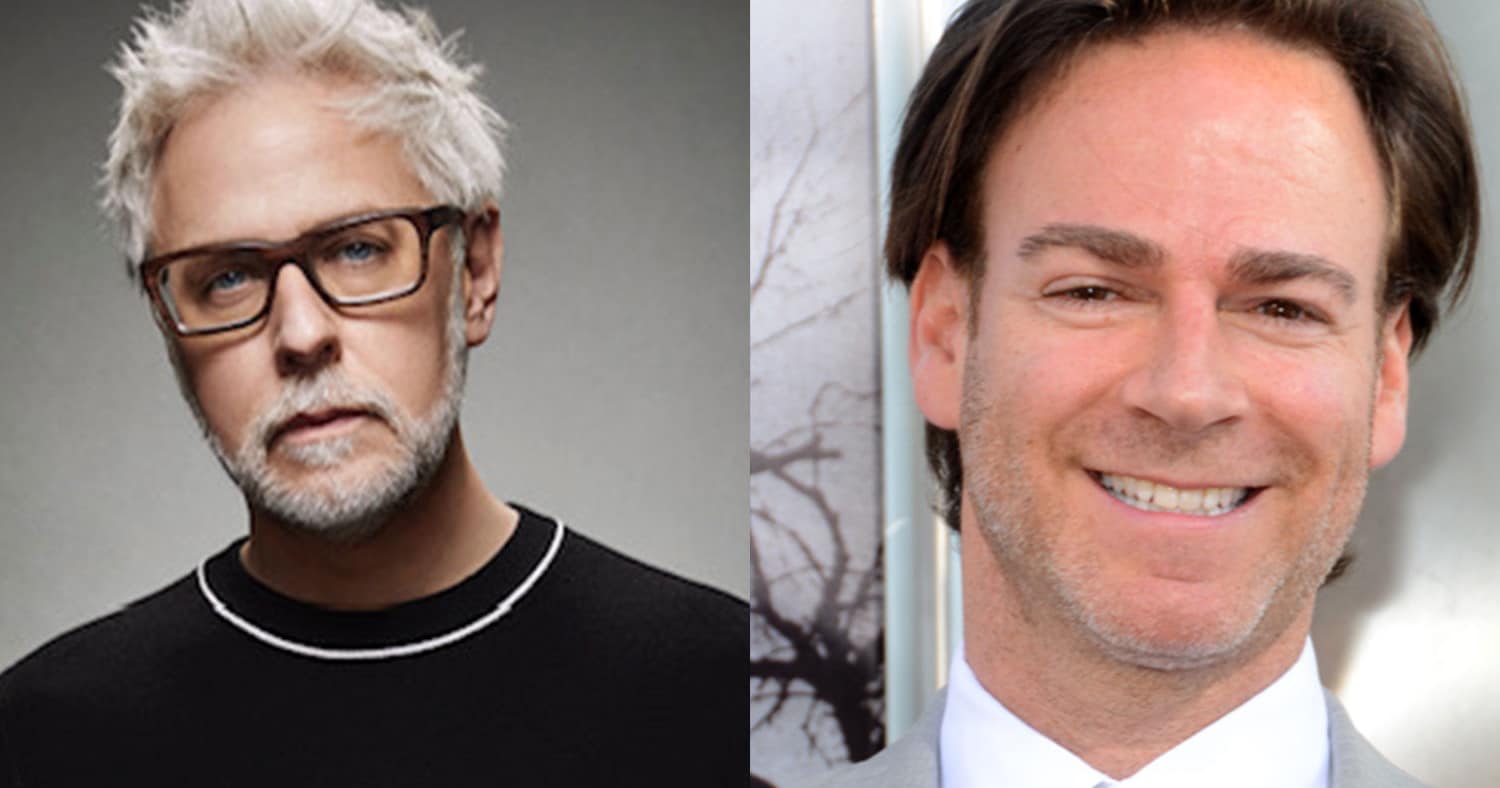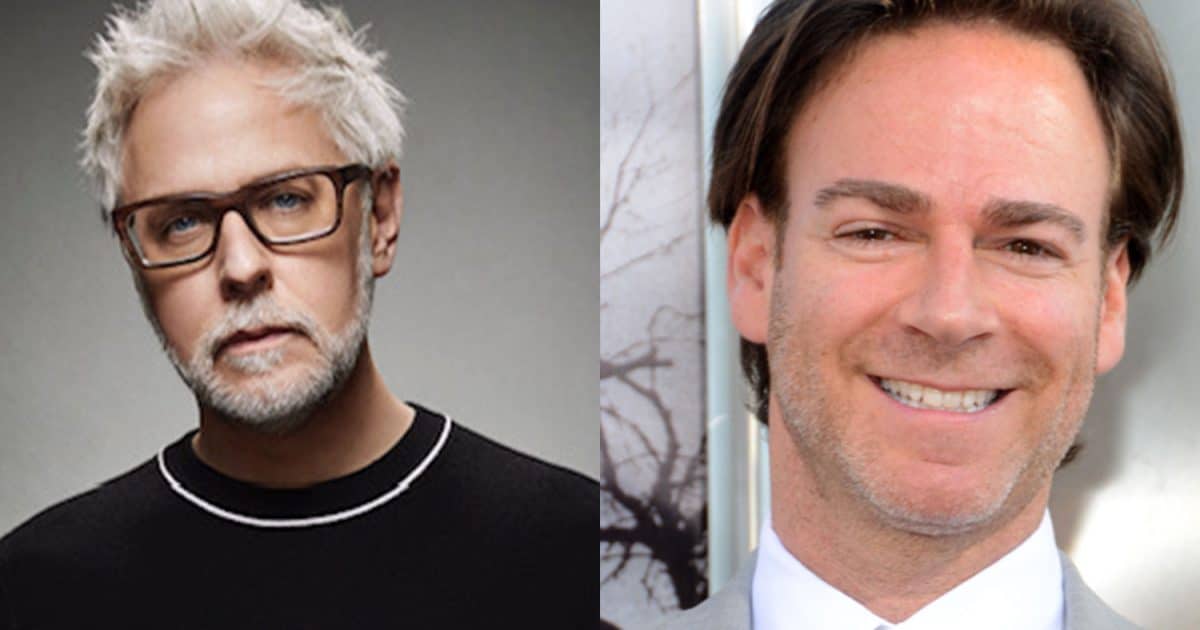 DC Studios Announces Slate of 10 New Film and Television Projects
James Gunn's "Superman: Legacy" Anchors New Slate; Film Set for Theatrical Release on July 11, 2025
Studio also sets October 2025 release for highly anticipated "The Batman – Part II" from Matt Reeves
January 31, 2023 – Los Angeles, CA – DC Studios Co-Chairmen and CEOs James Gunn and Peter Safran today announced plans for their first 10 film and television projects under the new DC banner they lead across film, television, and animation. Gunn and Safran are designing and implementing a long-term interconnected story for the iconic franchise and characters, and today announced the beginning of "Chapter 1" focused on "Gods and Monsters" with five new films and five television series for HBO Max already in development.
"As we craft the plan for DC Studios, we are thrilled to share with fans the first 10 stories they can expect from the unified DC Universe featuring some of our most well-known characters as well as the next generation of marquee characters" said Safran. "Chapter 1 tells cohesive stories that highlight love, compassion, and the innate goodness of the human spirit, all designed to minimize audience confusion and maximize audience engagement across platforms."
Gunn is writing Superman: Legacy, the first film of the new slate, which will be released in theaters globally on July 11, 2025. The highly-anticipated sequel The Batman – Part II is slated for release on October 3, 2025, it was also announced by Gunn and Safran today.
Gunn added: "Superman: Legacy is the true foundation of our creative vision for the DC Universe. Not only is Superman an iconic part of DC lore, he is also a favorite character for comic book readers, viewers of earlier movies, and fans around the world. I can't wait to introduce our version of Superman who audiences will be able to follow and get to know across films, movies, animation and gaming."
The upcoming slate of projects includes:
Film Projects
Superman: Legacy – written by Gunn, the film will hit theaters on July 11, 2025, and focus on Superman balancing his Kryptonian heritage with his human upbringing.
The Authority – WildStorm characters will join the DCU as members of The Authority take matters into their own hands to do what they believe is right
The Brave and the Bold – the DCU will introduce its Batman and Robin (Editor's Note: Damian Wayne) in this unusual father-son story inspired by Grant Morrison's comic series
Supergirl: Woman of Tomorrow – this science fiction adventure, which will be based on Tom King's amazing, award-winning recent comics stories, presents a Supergirl viewers are not used to seeing
Swamp Thing – the film will investigate the dark origins of Swamp Thing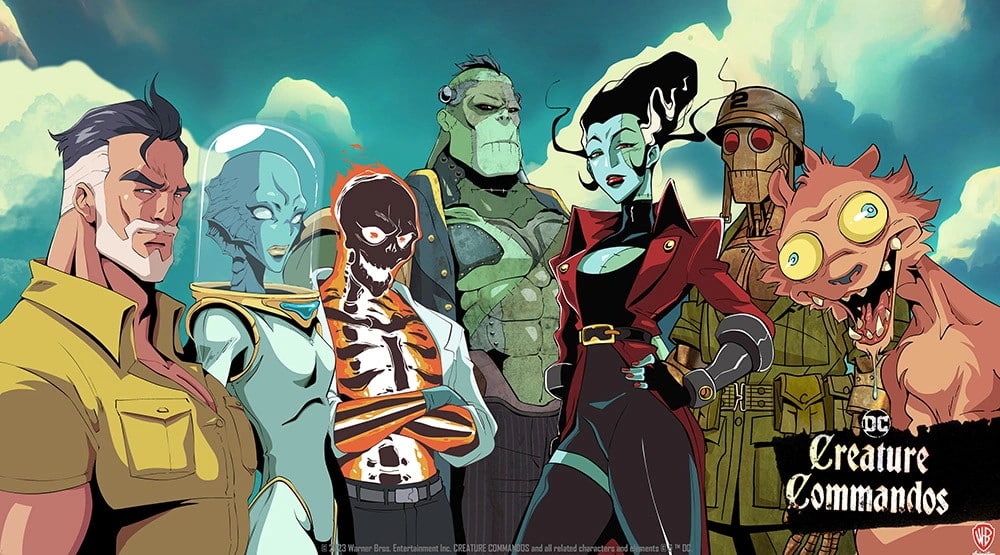 Television Projects for HBO Max
Creature Commandos – a seven-episode animated show in which Amanda Waller creates a black ops team out of monstrous prisoners; Gunn wrote all the episodes of the first season
Waller – starring Viola Davis, this series features Team Peacemaker and will be written by Christal Henry (Watchmen) and Jeremy Carver (Supernatural)
Booster Gold – Booster Gold uses basic technology from the future to pretend to be a superhero in present day
Lanterns – this enormous TV event series follows intergalactic cops John Stewart and Hal Jordan as they uncover a dark mystery
Paradise Lost ­– set in Themyscira, home of the Amazons and birthplace of Wonder Woman, this drama focuses on the genesis and political intrigue of an island of all women