James Gunn comes clean about why he wants to tackle the DC Universe and boldly says that the characters have been f'd up and that the history has been sh-t.
Monday saw the new co-heads of the DCU, James Gunn and Peter Safran, get together with various members of the press where they announced their "Chapter 1" slate dubbed "Gods and Monsters."
Those gods and monsters include a new Superman movie, a new Batman being introduced along with Robin Damian Wayne, a movie for the Authority which features LGBTQ versions of both Batman and Superman, a Supergirl movie, and a Swamp Thing flick.
The TV side of things sees Amanda Waller creating a black ops team out of monstrous prisoners, Viola Davis on trial for creating the Suicide Squad (according to rumors), Booster Gold (possibly starring Chris Pratt?!), a Green Lantern series with Hal Jordan and John Stewart, and a series about the home of the Amazons and birthplace of Wonder Woman (full details and official announcement here for the new DCU).
So why did James Gunn want to do it?
Not only is James Gunn a huge DC fan, but he wants to take care of all the characters following the last decade or so when things have been a big mess.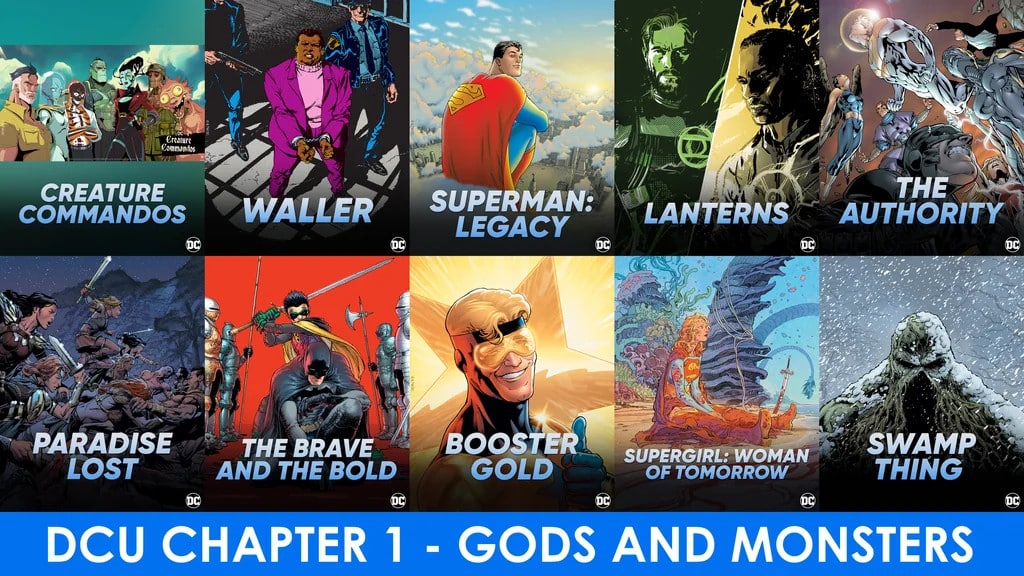 Gizmodo posted interview details verbatim from the press event where James Gunn doesn't hold back and lets loose, which even includes mention of his own DC projects.
James Gunn, why did you want to do this?
James Gunn: I wanted to take care of these characters. And we all know it's been a fucked-up road for many of them for the past few years, and things haven't been together—and I really thought, it is a challenge, but I think it's a possibility to create something really wonderful with these characters. I can't go into politics. I can't do anything with science. So the only thing I can do for this planet is to create stories about love. And that's what I think that we can do over the next eight to 10 years.
What were your thoughts on DC movies before you came on board?
Gunn: The history has been shit. It's been a real fucked up journey for DC. I think that there was basically no one minding the mint and they were giving out IP to any creatives that, you know, smiled at whoever was in charge. There was never any real power given to the people in charge. And so somebody could always go over their head and do whatever they wanted. And, you know, we had the DCEU, which then became the Joss Whedon Justice League, but it also became the Snyderverse, which became this. And we have Wonder Woman and we have Wonder Woman [1984], which doesn't even match what happened in Wonder Woman one. And then we have the Arrowverse and even us, coming in with The Suicide Squad and Peacemaker. And then all of a sudden Batmite is a real guy.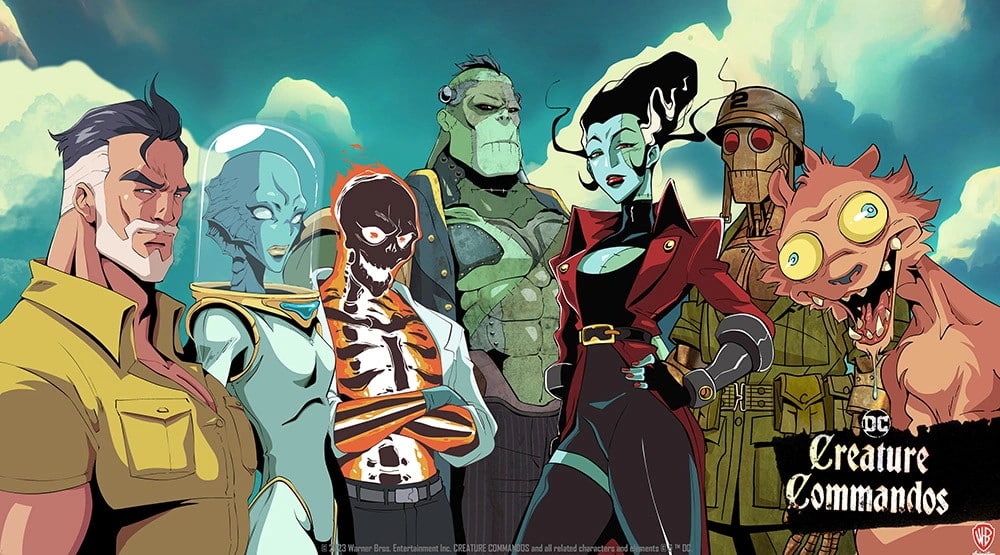 What does James Gunn have planned for the DCU?
Via the official announcement, here are James Gunn and Peter Safran's DCU plans for movies and TV:
Film Projects
Superman: Legacy – written by Gunn, the film will hit theaters on July 11, 2025, and focus on Superman balancing his Kryptonian heritage with his human upbringing.
The Authority – WildStorm characters will join the DCU as members of The Authority take matters into their own hands to do what they believe is right
The Brave and the Bold – the DCU will introduce its Batman and Robin (Editor's Note: Damian Wayne) in this unusual father-son story inspired by Grant Morrison's comic series
Supergirl: Woman of Tomorrow – this science fiction adventure, which will be based on Tom King's amazing, award-winning recent comics stories, presents a Supergirl viewers are not used to seeing
Swamp Thing – the film will investigate the dark origins of Swamp Thing
Television Projects for HBO Max
Creature Commandos – a seven-episode animated show in which Amanda Waller creates a black ops team out of monstrous prisoners; Gunn wrote all the episodes of the first season
Waller – starring Viola Davis, this series features Team Peacemaker and will be written by Christal Henry (Watchmen) and Jeremy Carver (Supernatural)
Booster Gold – Booster Gold uses basic technology from the future to pretend to be a superhero in present day
Lanterns – this enormous TV event series follows intergalactic cops John Stewart and Hal Jordan as they uncover a dark mystery
Paradise Lost ­– set in Themyscira, home of the Amazons and birthplace of Wonder Woman, this drama focuses on the genesis and political intrigue of an island of all women