Chris Pratt is the favorite to play Booster Gold for James Gunn as part of the new DCU.
Yesterday saw the news that James Gunn and Peter Safran are developing a Booster Gold series as part of their slate of TV projects for "Chapter 1: Gods and Monsters."
The official description for the series offers "Booster Gold uses basic technology from the future to pretend to be a superhero in present day."
Gunn also added in his video announcement, "Booster Gold is one of comics' really popular cult heroes. He is a fascinating guy. He's a loser from the future who uses future technology to come back to the present day and become a superhero so that people will love him. It is basically the superhero story of imposter syndrome on an HBO Max series."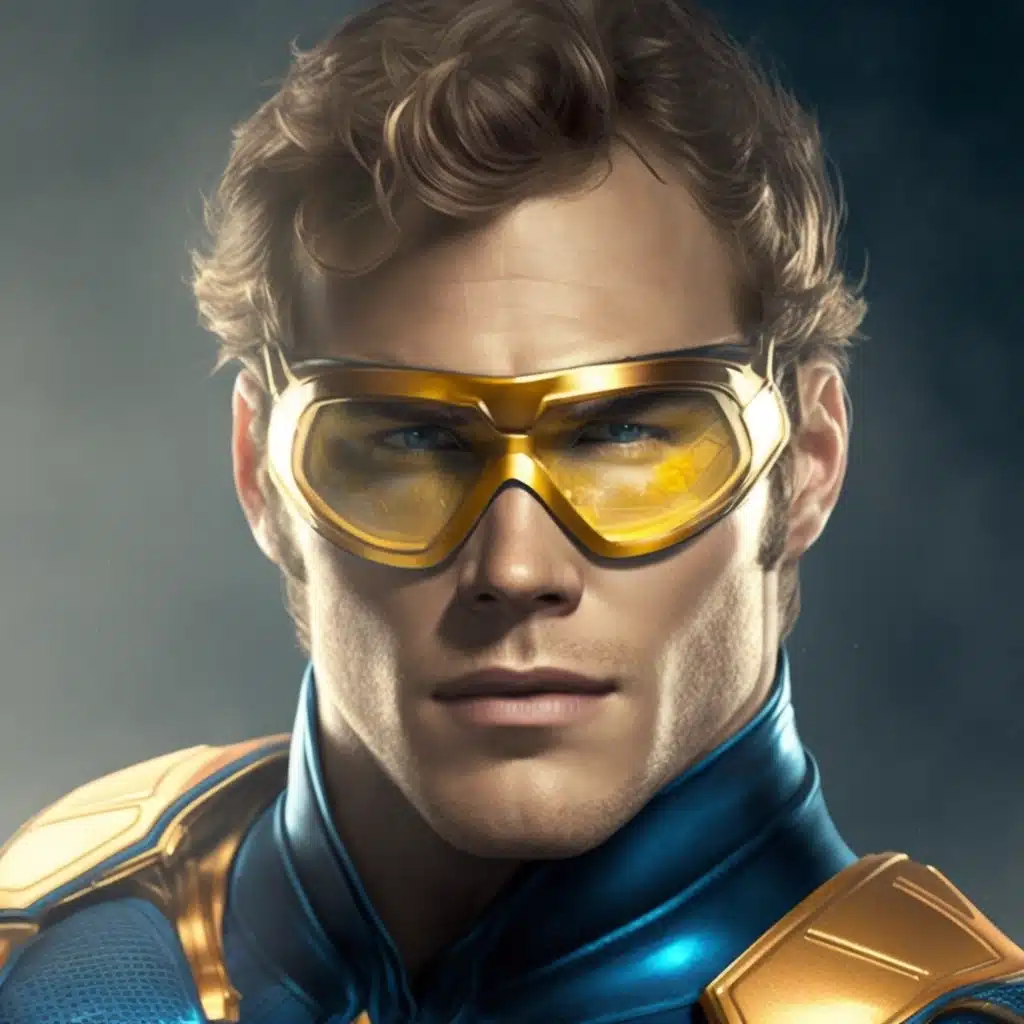 Will Chris Pratt play Booster Gold?
Regarding Chris Pratt playing Booster Gold, the match seems to be perfect.
Pratt of course plays the goofy Star-Lord for James Gunn in the Marvel Guardians of the Galaxy movies with Volume 3 getting released in May, which will be the last time we'll see that iteration of the team, so it's possible members of the cast, including Pratt, could jump ship with Gunn to the DCU.
James Gunn recently told Empire Magazine he will work with his Guardians of the Galaxy cast again as part of the DCU.
"This cast are like my family," Gunn told Empire Magazine. "I cannot tell you how close I am to Chris Pratt and Pom [Klementieff] and Dave [Bautista] and Zoe [Saldaña] and Karen [Gillan]. But I also know I will work again with all those people individually again. Probably at my other job."
Following the announcement about the Booster Gold series fans and even some scoopers including YouTube Grace Randolph said they think Chris Pratt will be playing the character.
One other big recommendation also seems to be Glen Powell who played Lt. Jake "Hangman" Seresin in Top Gun 2 (and Powell also happens to be a fan-favorite to play Hal Jordan, as Gunn is also developing a Green Lantern HBO Max series).
So while nothing official has been announced as of yet, maybe Chris Pratt will be playing the loser from the future who arrives in the present day to become a superhero.
Chris Pratt Booster Gold fan art: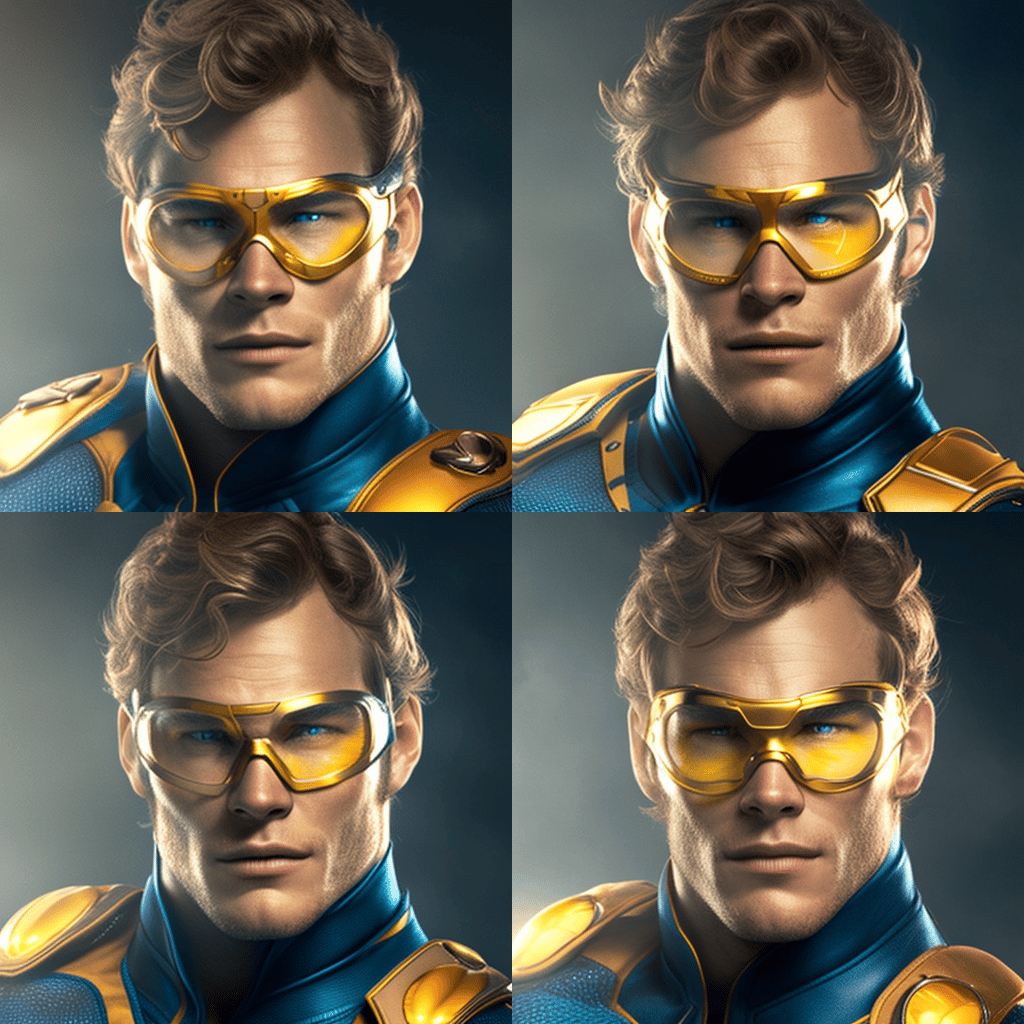 Making up the new DCU's TV lineup includes:
Creature Commandos – a seven-episode animated show in which Amanda Waller creates a black ops team out of monstrous prisoners; Gunn wrote all the episodes of the first season
Waller – starring Viola Davis, this series features Team Peacemaker and will be written by Christal Henry (Watchmen) and Jeremy Carver (Supernatural)
Booster Gold – Booster Gold uses basic technology from the future to pretend to be a superhero in present day
Lanterns – this enormous TV event series follows intergalactic cops John Stewart and Hal Jordan as they uncover a dark mystery
Paradise Lost ­– set in Themyscira, home of the Amazons and birthplace of Wonder Woman, this drama focuses on the genesis and political intrigue of an island of all women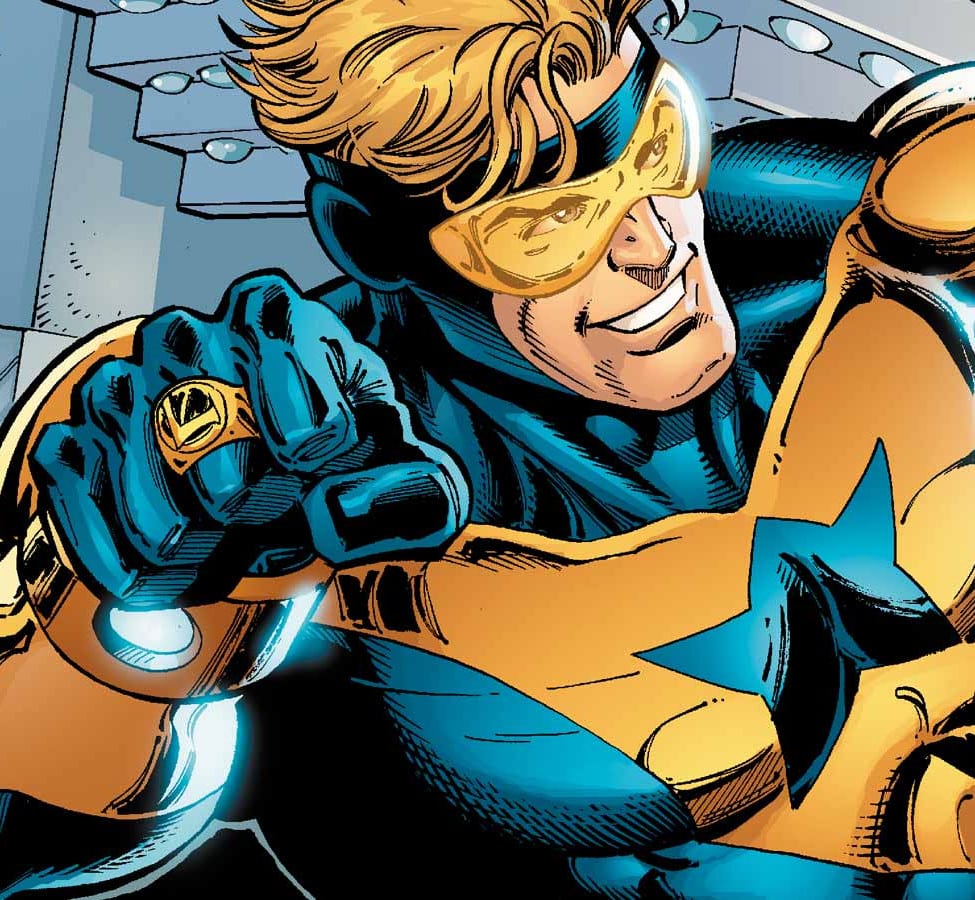 DC Comics also describes Booster Gold as:
A scoundrel from the future intent on making a name for himself in the past, Booster Gold has nevertheless exhibited his share of heroism.
When opportunity arises, you have to seize it! That's an idea that has driven Mike Carter, a college football star of the 25th Century who earned the nickname "Booster" on the field. Even though people assured him a professional career of fame and fortune was in his future, he decided he couldn't wait and wagered on his own games. The scandal halted his dreams of professional stardom and ruined his reputation. Taking a job as a security guard in the Metropolis Space Museum, Mike saw another opportunity after studying the early age of superheroes. With future and alien technology stolen from the museum, and a time machine that was on display, he realized he could not only become a superhero himself in a past era where his criminal history was unknown, but he could also make his good deeds profitable.
With his robot pal Skeets at his side, Mike time-traveled to the modern age and debuted as Booster Gold. For years now, he's fought evil alongside different versions of the Justice League and his good pal Ted Kord, the second Blue Beetle. Recently, Booster Gold has broadened his scope and acts as a protector of history itself. Though always eager to take credit for good deeds on social media or sign with a well-paying sponsor, Booster is a good guy at heart and will drop everything if he genuinely sees someone in need.