News about the Tyler Hoechlin Superman & Lois series comes out of the big DC presentation as James Gunn confirms the series will continue for at least one or two more seasons.
With Gunn and Peter Safran now in charge of the DCU, just about everything is getting canceled in favor of the new projects, so as Superman & Lois returns with Season 3 next month, its fate has remained up in the air.
"It's a show everybody likes, so it's going to keep going for a little bit," said Gunn, with it known the series is a ratings hit for The CW.
The press event did see the announcement of the new Superman: Legacy movie that has a July 2025 release date, so it seems likely that Superman & Lois will end before the film's release.
Superman & Lois likely will continue "for one or two more seasons" said the pair.
While not the best news, at least Superman & Lois is going to continue, and who knows, maybe Gunn will change his mind and make Superman & Lois as part of the new DC Elseworlds label that includes everything outside of his DCU with Matt Reeves' Batman and Todd Phillips' Joker.
Superman & Lois started as part of the Greg Berlanti Arrowverse where in THR's report on how Doom Patrol and Titans have been canceled it's mentioned Berlanti is not expected to be heavily involved with DC Comics programming under his new pact with Warners, so we see that eventually, all the preceding DC TV stuff won't be happening, but instead, it will all be Gunn's DC programming going forward.
Tuesday saw it announced DC's new TV slate will include: 
Creature Commandos – a seven-episode animated show in which Amanda Waller creates a black ops team out of monstrous prisoners; Gunn wrote all the episodes of the first season
Waller – starring Viola Davis, this series features Team Peacemaker and will be written by Christal Henry (Watchmen) and Jeremy Carver (Supernatural)
Booster Gold – Booster Gold uses basic technology from the future to pretend to be a superhero in present day
Lanterns – this enormous TV event series follows intergalactic cops John Stewart and Hal Jordan as they uncover a dark mystery
Paradise Lost ­– set in Themyscira, home of the Amazons and birthplace of Wonder Woman, this drama focuses on the genesis and political intrigue of an island of all women
Season 3 of Superman & Lois premieres March 14 on The CW.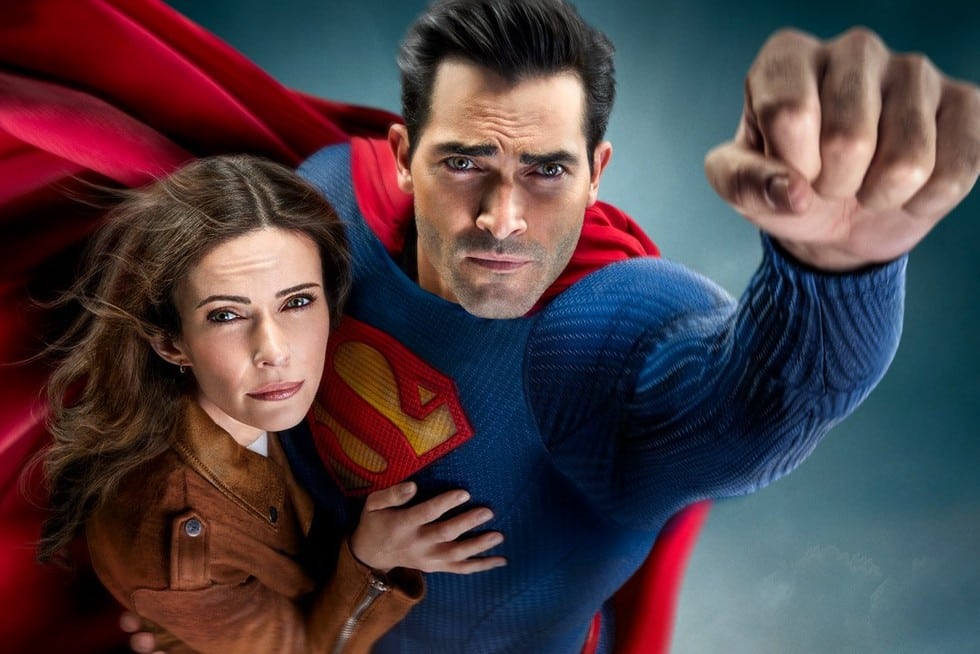 What is Superman & Lois Season 3 about?
Season three of Superman & Lois opens weeks after Superman's blowout defeat of Ally Allston.
Clark (Tyler Hoechlin) and Lois (Elizabeth Tulloch) are now working at the Smallville Gazette together and enjoying small-town life. But the Kents' romantic bliss only shines a light on how isolating "the secret" can be, as Chrissy (Sofia Hasmik) struggles to balance a new love interest and her friendship with Lois.
However, Lois' own work-life balance is put to the test when an undercover assignment reveals a deadly foe that promises to change the Kent family forever.
Superman would move heaven and earth for his family, but with a villain this merciless, even that might not be enough.
Meanwhile, the Kent boys find themselves being pulled in opposite directions as Jordan (Alex Garfin) discovers what a superhero-identity really means and Jonathan (Michael Bishop) searches for purpose beyond the football field.
Amid all this upheaval, John Henry (Wolé Parks) is haunted by his doppelgänger's past, leading to dangerous consequences for him and Natalie (Tayler Buck).
Lana Lang (Emmanuelle Chriqui) and Kyle (Erik Valdez) redefine their family post-separation, while Sarah (Inde Navarrette) explores what the future holds for her and Jordan now that she knows the truth about his powers.
Having learned the hard way that no one else can be trusted to work with Superman, General Samuel Lane (Dylan Walsh) reclaims his post at the Department of Defense, only to face his own conflict in working with his grandson, Jordan.