It's claimed that Zack Snyder and his crew were removed from involvement in Wonder Woman 1984 by director Patty Jenkins who surrounded herself with "yes-men" on the sequel, which led to such a bad movie compared to the first film.
With Wonder Woman 1984 received so poorly by the critics and fans alike, the "blame game" will start to play out in the Hollywood trade sites such as Deadline and The Hollywood Reporter, but while those shill sites are still trying to spin things like WW84 is a success in an act of desperation – as is WB by announcing Wonder Woman 3 – the reviewers and fans know differently as the Wonder Woman 1984 Rotten Tomatoes score keeps dropping and the IMDb fan rating is at a DCEU low.
Now YouTuber Grace Randolph gives us some insider information about the problems surrounding Wonder Woman 1984 in that Patty Jenkins got rid of the Zack Snyder stunt and visual effect teams (Zack also didn't help out with the story), as well as screenwriter Allan Heinberg, from the first movie. I'm also guessing Jenkins surrounded herself with what looks to be a group of people who agreed with her on every decision for the sequel (never a good thing), and who are apparently incompetent (more on that below).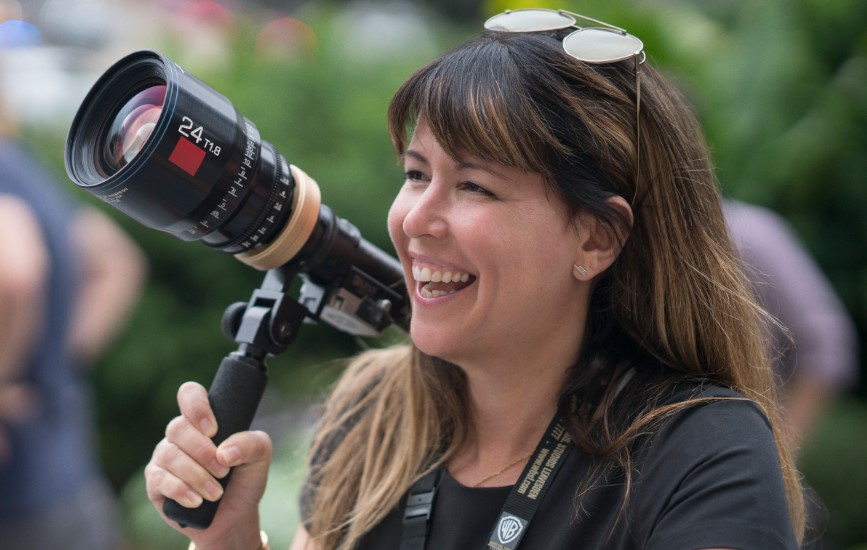 Patty Jenkins cleaned house
Randolph's claims do make sense as most fans seem to be in agreement that the Wonder Woman 1984 script and story weren't any good and that the visual effects looked really bad — all the opposite of what we got with the first Wonder Woman 2017 film which was really good and a fan-favorite.
"On the first Wonder Woman, Patty Jenkins was working with Warner Bros. and Zack Snyder's people extensively, and from what I've heard, they didn't always see eye to eye, but that friction, I think created a really great, really unique and very well-balanced film, you know that people really enjoyed," explained Randolph. "Now on Wonder Woman 1984, even though the Snyders are still producers, Warner Bros. gave Patty Jenkins complete creative control as she's made very clear in her interviews before the Rotten Tomatoes score had dropped. That's another lesson to be learned here, don't give interviews or do a victory lap before you have your final Rotten Tomatoes score, because as I am going to show you, she just made a problem for herself even worse by some of the comments she has made in the last few weeks."
Randolph continued, "But she cleaned the house when she made the film to better create her vision. I've said, you know this movie has been coming out for two years now, I've made videos talking about how I felt these changes were a mistake. So two of the biggest ones that were really big mistakes was that she got rid of Zack Snyder's stunt team and his VFX people, and she also got rid of screenwriter Allan Heinberg. Oh, that was a huge mistake. Those two things were horrible."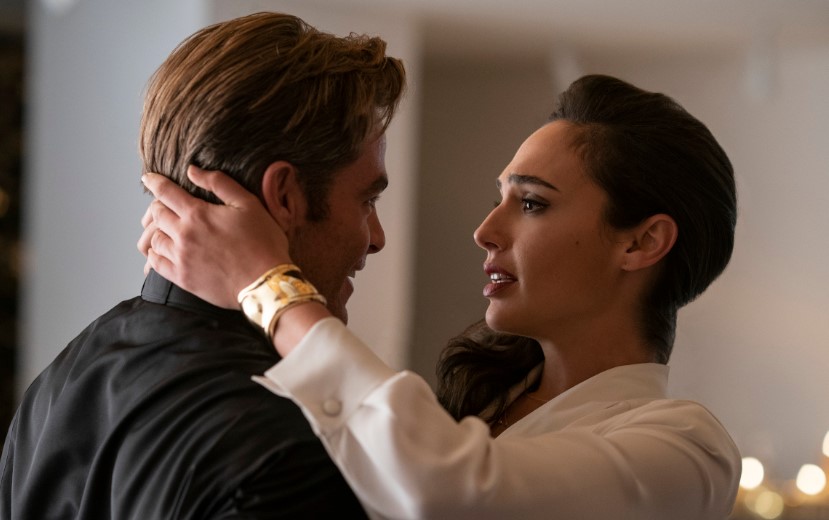 Patty Jenkins doubles down on Geoff Johns
Grace goes over how Allan Heinberg, a writer of the Wonder Woman comic books, came up with the "princess" angle that was so popular in the first movie and that Heinberg has written Young Avengers for Marvel Comics which is now being implemented in the MCU, yet Jenkins got rid of him for Geoff Johns.
"Instead, Jenkins doubled down on Geoff Johns, who to be fair I think has zeroed in on Patty Jenkins as his only remaining connection to DC films as everyone else abandoned him," said Randolph. "He got fired as being the head of DC films. Everyone else was like, 'Get out of here.' But he had already sunk his hooks into Patty Jenkins, and she felt that he was her safety net, erroneously, that he would be her safety net of making sure this stuff was comics accurate. She should have picked up the comics herself and she would have seen that they were really not following the source material, but I think if she felt Geoff Johns felt it was a good idea, it was a good idea… Ughh… That's incredible to me."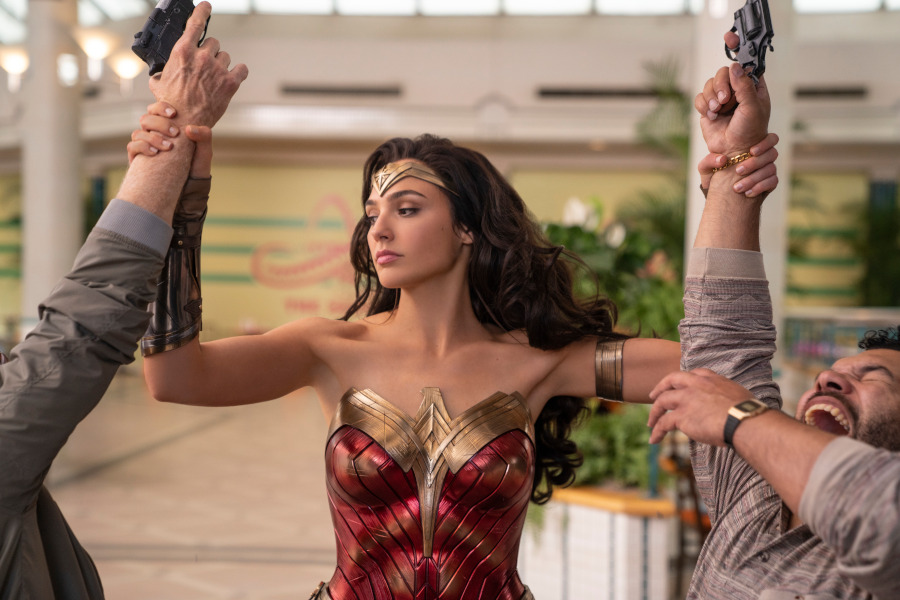 Geoff Johns is bad
Worth a mention is that Wonder Woman 1984 was created in 2018, which was prior to all the recent claims about Geoff Johns within the film industry (Grace has claimed Johns stabbed Zack Snyder in the back and is the real reason for Ben Affleck leaving the Batman role which she said prior to Ray Fisher's allegations).
"Very few people knew how bad Geoff Johns was at the time that they really were making Wonder Woman 1984, and despite his extensive work at DC Comics, where, again to be fair, Geoff Johns was very successful as a comic book writer, that's how he got moved up to the movies. They were like, 'Oh, your so good at writing the comics, I'm sure you could help us with the movies,'" explained Randolph. "Oh, my god. Fast forward. He did not. In fact… I've talked about this many times, but I just have to add it in, he's a very selfish individual who only pushed his own comic book stories because you get more money if your stories sell and are based on the films. It was very bad… But just because you get some characters doesn't mean you get them all, and Geoff Johns has never written a Wonder Woman comic so it's incredible… I think this underlines how much Patty Jenkins knows about comic books…"
Grace also points out that Jenkins could have consulted with Wonder Woman comic book writers, but did not.
"Jenkins could have consulted some of the most popular Wonder Woman comic book writers of all time that are still around today… She had Allan Heinberg but she threw Alan Heinberg away. And as we are talking about the comics, as many of you have pointed out, Wonder Woman 1984 doesn't follow any of the source material. Its origin for Cheetah is totally off, and Maxwell Lord is basically a different character," said Randolph.
So putting everything together from what Grace Randolph has to say:
Patty Jenkins and Zack Snyder's team butted heads during the first Wonder Woman movie which included Jenkins not liking the ending
Since the first Wonder Woman movie was such a success and well-liked, WB gave Jenkins full control
So Jenkins gets rid of Zack Snyder, his visual effects team, and the writer on the sequel
Jenkins writes the sequel herself with Geoff Johns
Jenkins brings in her own producer team (see below)
Jenkins gets her ending
Wonder Woman 1984 tanks completely.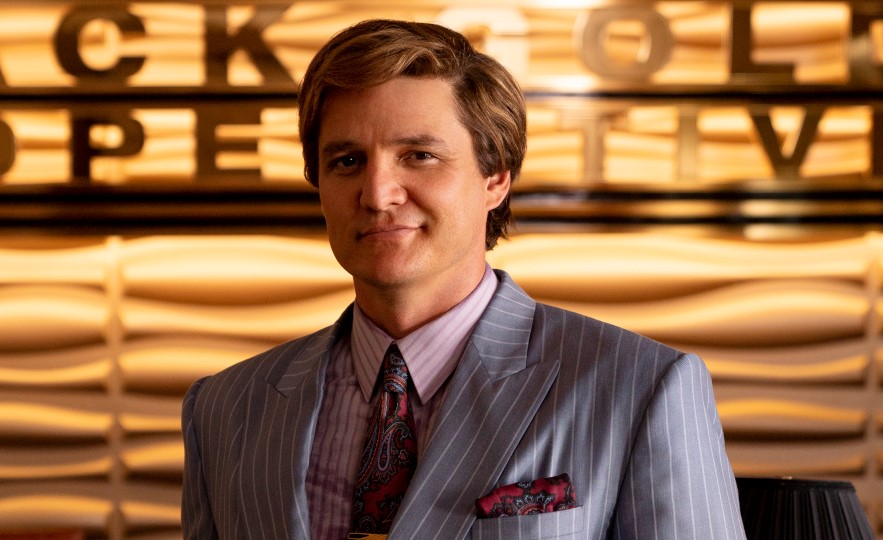 Be careful what you wish for
Regarding wanting a different ending on the first movie, Patty Jenkins has made it known in interviews that she originally wanted the first Wonder Woman movie to end without action, but that Warner Bros. made her change it; however, in an ironic twist, Jenkins got her wish for the ending in Wonder Woman 1984 which backfired completely, just as if it was granted by Pedro Pascal's Max Lord himself.
And regarding surrounding herself with "yes-men" (or people), checking the writers and producers on Wonder Woman 1984 compared to the first movie seems to reveal that Jenkins brought in her own people, including ten new producers (herself included and Gal Gadot), which judging from their credited work looks to be rather questionable as a lot of them seem new or don't have much producer credits, and the ones that do, the movies aren't that good. See the list below.
It's too bad Zack Snyder didn't come up with the story for Wonder Woman 1984. WW 2 Snyder Cut, anyone?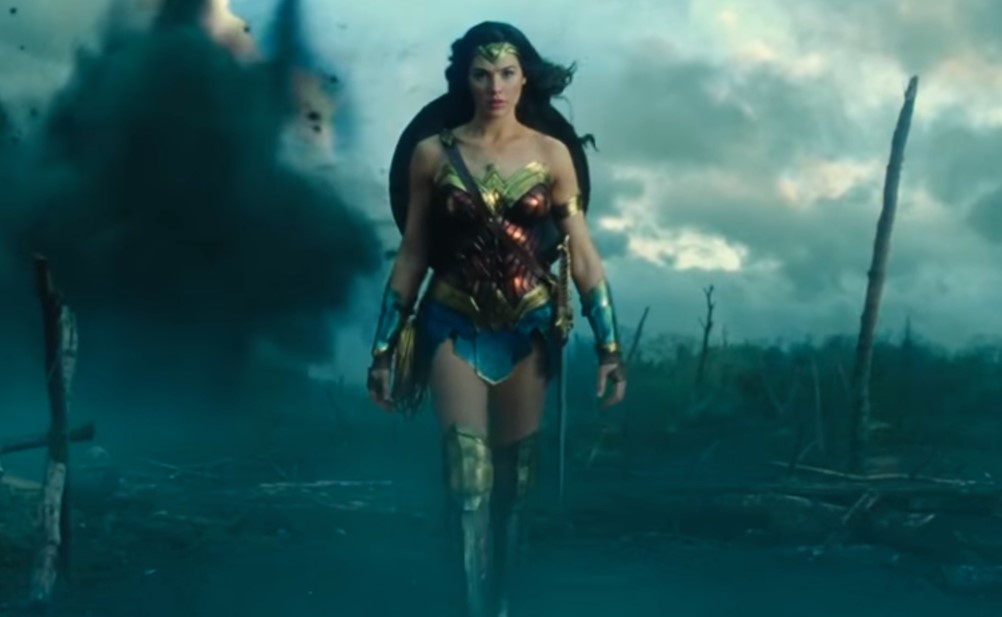 Writing creds:
Wonder Woman 2017:
Story by: Zack Snyder, Allan Heinberg, Jason Fuchs
Screenplay: Allan Heinberg
Note: Jenkins said she and Johns helped with the script and that Zack was a great producer.
Wonder Woman 1984:
Story by: Patty Jenkins and Geoff Johns
Screenplay by: Jenkins, Johns, and Dave Callaham
Producers:
Wonder Woman 2017:
Jon Berg…executive producer
Wesley Coller…executive producer
Tommy Gormley…co-producer
Geoff Johns…executive producer
Stephen Jones…executive producer
Curt Kanemoto…co-producer (as Curtis Kanemoto)
Steven Mnuchin…executive producer
Rebecca Steel Roven Oakley…executive producer (as Rebecca Steel Roven)
Charles Roven…producer (produced by) (p.g.a.)
Enzo Sisti…line producer
Deborah Snyder…producer (produced by) (p.g.a.)
Zack Snyder…producer (produced by) (p.g.a.)
Richard Suckle…producer (produced by) (p.g.a.)
Wonder Woman 1984 (bold are new):
(note: associate producers basically work under producers)
Wesley Coller…executive producer
Jason Crain…associate producer
Gal Gadot…producer (produced by) – first time as a producer
Walter Hamada…executive producer – head of DC Films
Toby Hefferman…associate producer
Elise Iglesias…associate producer
Marianne Jenkins…executive producer – Justice League co-producer
Patty Jenkins…producer (produced by) (p.g.a.) – first time as a movie producer
Geoff Johns…executive producer
Stephen Jones…producer (produced by) (p.g.a.)
Rebecca Steel Roven Oakley…executive producer
Anna Obropta…associate producer
Charles Roven…producer (produced by) (p.g.a.)
Deborah Snyder…producer (produced by)
Zack Snyder…producer (produced by)
Richard Suckle…executive producer
Chantal Nong Vo…executive producer – The Meg, The Batman
Andreas Wentz…producer: Surfilm – Solo: A Star Wars Story