Shazam! 2 could be delayed says director David F. Sandberg, which would join a long list of movies and TV shows impacted by the coronavirus.
On Wednesday, Sandberg held a "quarantine watch party" on Twitter for the first film where he showed off some cool footage and spoke about the sequel.
"Well, we'll see how long this goes, because I mean, we were going to start shooting this year. But, I mean, who knows how long this will go on? I mean, it feels like every movie gets delayed now, so we'll see what happens with Shazam!" said Sandberg. "But so far, I've been working on the script. We can still do that, so that's being done and then, yeah, we'll just see in a couple of months how it looks, you know?"
Shazam! 2 is still a long way off – two years – so David F. Sandberg and Zachary Levi look to have a lot of time to finish the movie, that is assuming if production does gets pushed back that it doesn't interfere with anyone's schedule.
Shazam! 2 is due out April 1, 2022 also starring Jack Dylan Grazer as Freddy and Asher Angel as Billy Batson.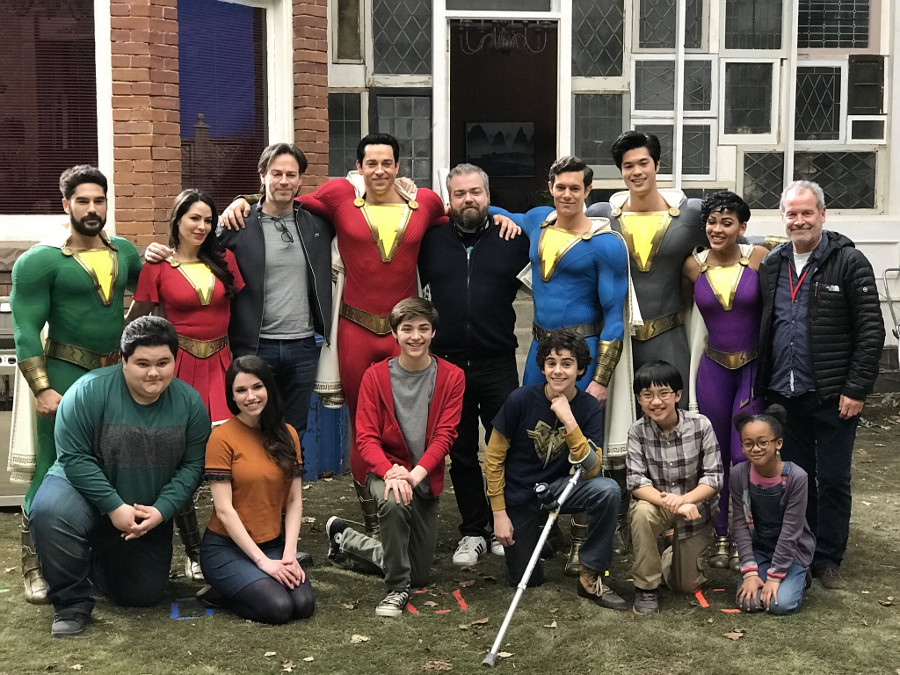 Coronavirus impacting comic book industry
Regarding the movies and TV shows also impacted by the coronavirus, Warner Bros. decided to push the Wonder Woman 1984 release date back by two months to August.
Warner Bros. was also forced to stop filming on the Matt Reeves The Batman movie in the UK, The Matrix 4 in Germany, it's said production on The Flash Flashpoint movie might be delayed, Dwayne Johnson recently said Black Adam could be delayed, and The CW TV shows, The Flash, Batwoman and Supergirl, also had to stop production and are seeing a delay.
Likewise, Marvel Studios canceled the Black Widow release date and stopped filming on Shang-Chi in Australia, and the Disney Plus shows have also stopped filming including The Falcon and the Winter Soldier, WandaVision and Loki, with Sebastian Stan recently offering he doesn't know when filming will restart.
A recent report also saw it said Sony and Marvel's Spider-Man 3 will be pushed back, and Sony delayed the release of Morbius, Ghostbusters 3 and Uncharted.
The comic book industry is also on hold.
(via CBS)