While at the recent San Diego Comic-Con back in July, yours truly was told by insiders at Warner Bros. that plans are underway for J.J. Abrams to take on both Superman and Green Lantern.
Note: Insiders at Comic-Con also told me plans for Crisis on Infinite Earths include the DC movie and TV characters, which producer Marc Guggenheim recently confirmed as well as Smallville's Tom Welling.
I'll also throw it out there that I may have let loose the biggest "scoop" of them all when I released the Avengers: Endgame title prior to the release of Infinity War.
Regarding Kevin Smith, I was recently sent a link to Smith's Fatman Beyond "San Diego Comic-Con!" episode on YouTube from back in July where Cosmic Book News and the J.J Abrams Superman info was addressed and mentioned.
Smith's reaction is rather interesting as he doesn't shoot down the info.
"Any more news that we forgot from San Diego?" Smith questions. "Or rather he forgot from San Diego [nods to co-host Marc Bernardin]."
Fans in the audience shouted out, "J.J. Abrams on Superman!"
"Hold on one second. J.J. Abrams what?" Smith asks.
The fan then filled him in on the news, with Smith questioning, "Wha- What?!"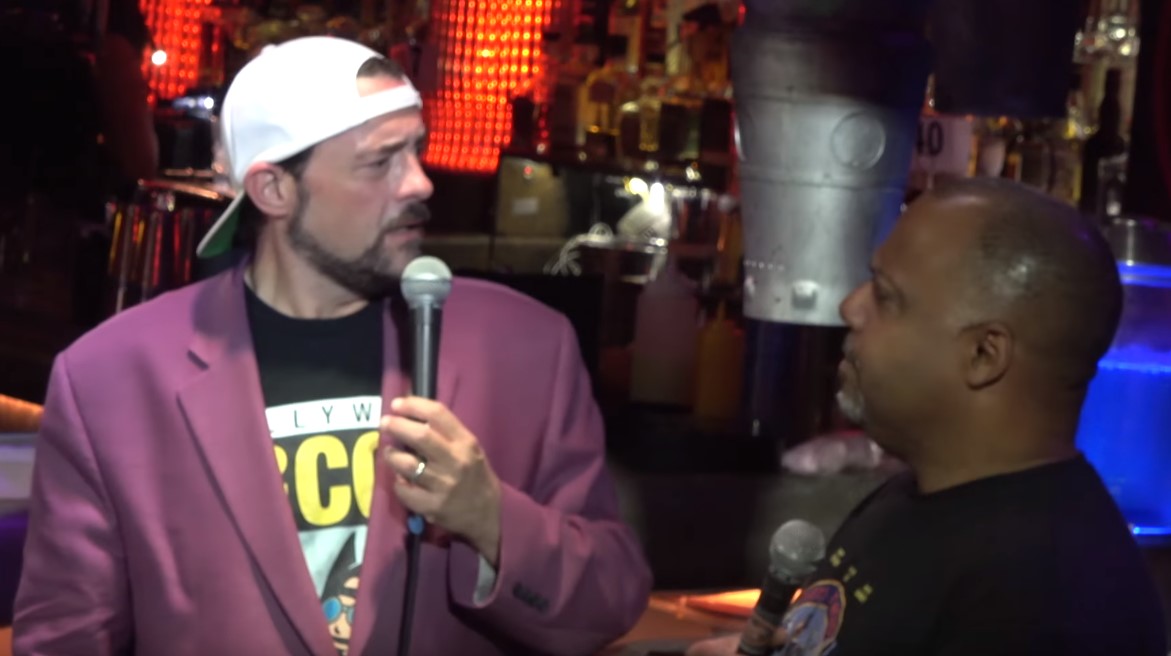 Kevin Smith continues, "J.J. Abrams is going to be directing… Eight hours ago somebody said that J.J. Abrams is going to be directing Superman? Somebody check this. Check his math JC. Is this accurate?"
"Somebody just said oh sh-t yeah in the back!" Smith points out.
Fans in the audience then cheered, "Wooh!"
"What the f—, Marc!" Smith yells. "You got one f—ing job! This guy [in the audience] knew and you didn't!"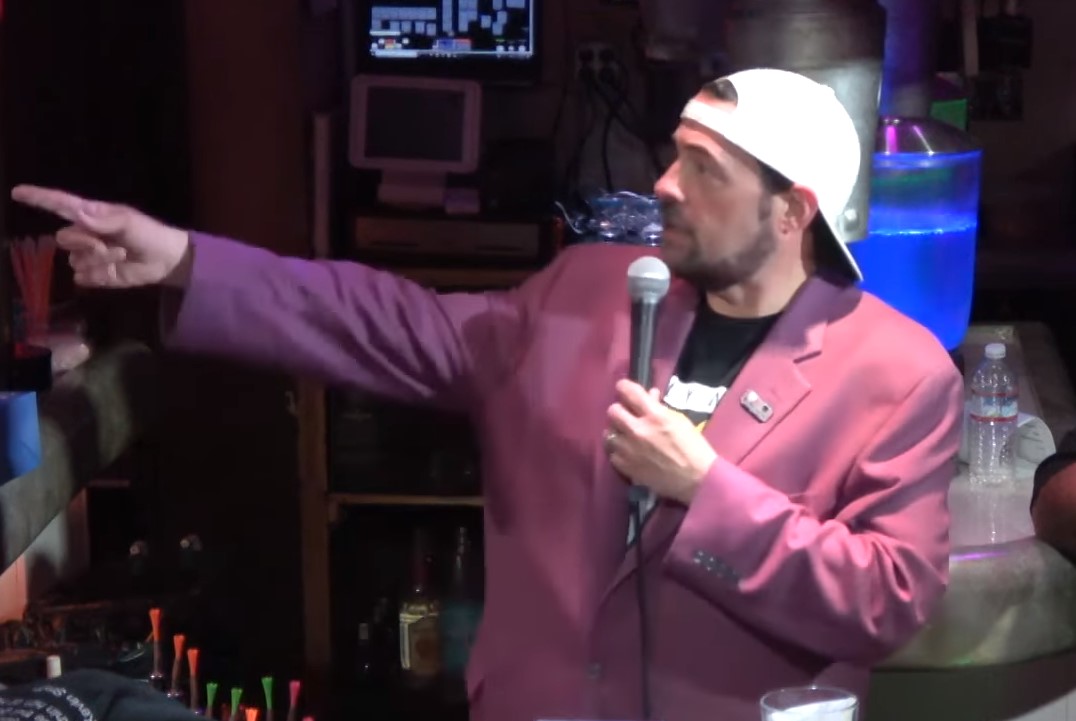 Of course, Marc Bernardin, who was caught off guard, questions where the news came from.
"What website is this we are reading off of?" Mark asks.
"Cosmic Book News," members of the audience shouted.
"Warner Bros. didn't go to Comic-Con," Smith remarks. "What's the f—in' news? Somebody pull it up. Whose got the news? You get to be on the show."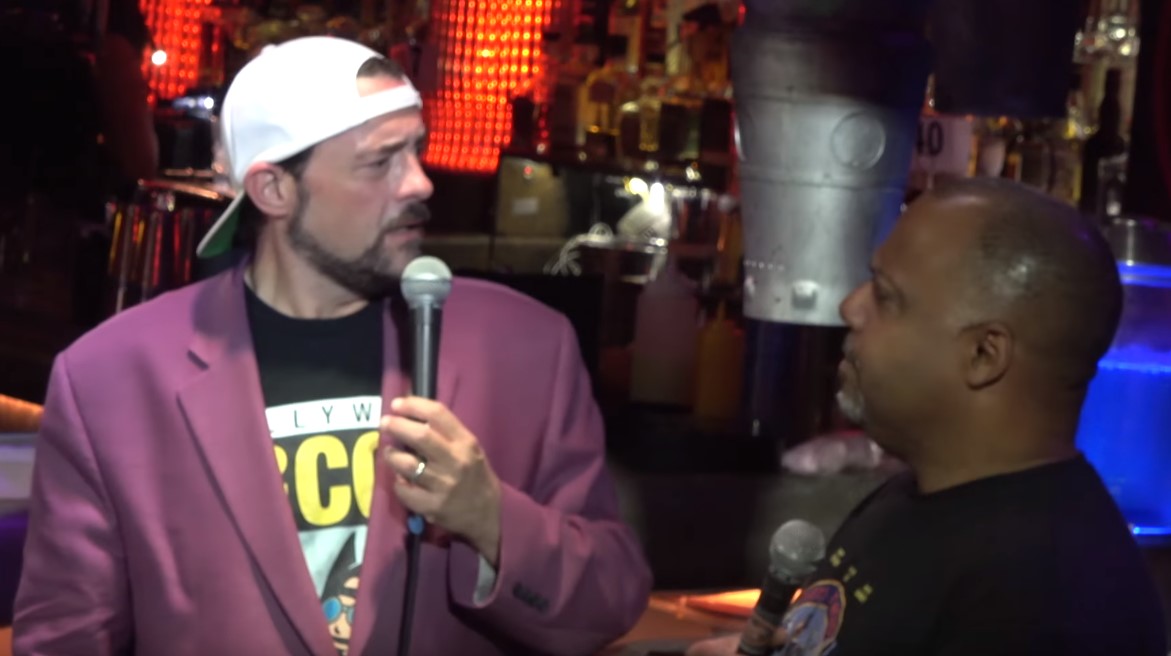 "I'm getting it on Cosmic Book News," JC says. "I don't… It's not Variety."
"This smells like rumor patrol for me," says Marc.
"Did you get me some Cosmic Book News?!" Smith yells again at Marc.
Note: As I pointed out in my article, J.J. Abrams signed a mega-deal with Warner Bros., said to be worth $500 million, which an audience member on the show also brought up.
"We know that's true," Smith says. "J.J. has signed a deal with Warner Bros."
"Tell me about the Superman and Green Lantern sh-t," Marc asks.
"J.J. wants to tackle… but still, he wants to tackle Superman?" Smith says. "He wrote that Superman script years ago… Yeah. Yeah."
Watch starting around the 1:15:30 mark: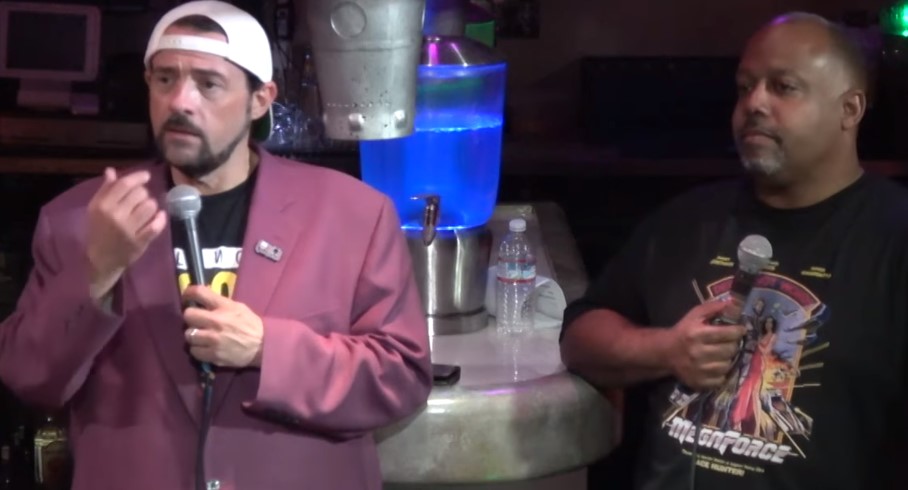 J.J. Abrams has big DC plans for Superman, Green Lantern
Regarding what I was told about J.J. Abrams taking on Superman and Green Lantern, insiders at Comic-Con filled me in that Abrams' producer wife, Katie McGrath, actually had hand in getting Ann Sarnoff named as the new Chair and CEO of Warner Bros.
I was told that Abrams has big plans for DC and that he will most likely recast Superman with a younger actor, meaning Henry Cavill is out (at Comic-Con, Henry Cavill confirmed he dropped out of the role to do The Witcher).
We also know that Warner Bros. passed on Henry Cavill and Mission Impossible director Christopher McQuarrie's pitch for Superman and Green Lantern movies, which, I was told, is because Abrams is doing them.
I was also told plans for the villain in The Suicide Squad and even that James Gunn will be returning to the DCEU once he is finished with Marvel's Guardians of the Galaxy 3.
I was also told info on Matt Reeves' The Batman about the villains and more.
I'll also add that for anyone doubting that I was at Comic-Con, I actually saw Kevin Smith at the Legion M function for the Jay and Silent Bob Reboot.
Following Comic-Con we also took a drive to Los Angeles and stopped at the Star Wars "Scum & Villainy Cantina" bar on Hollywood Blvd where the Fatman Beyond show is filmed, and we had a bit of a chat with the bouncer.