Confirming another one of my Comic-Con scoops, it is now being said the Titans will be appearing in Crisis On Infinite Earths.
Back in July, DC insiders filled me in that the plan was to include a couple of the Titans characters in Crisis. I was told the plan is to feature two characters or so from Titans, and that WB realizes a lot of characters will be involved and that they don't want to get things too convoluted, which is why only two of the Titans characters will be showing up in Crisis.
Now according to the Pagey Youtube channel who claims to have physical proof of the Titans appearing in Crisis On Infinite Earths, the appearance will be a cameo set inside Titans Tower featuring some of the characters who are looking out the window at something.
I also exclusively first revealed that Tom Welling would be back from Smallville, that Lynda Carter is wanted back as Wonder Woman, that Burt Ward is playing the Robin of his Earth, with his Earth's Batman dead, and also that WB wants some sort of DCEU connection.
I also revealed that Crisis will be connecting all of DC in films, TV and streaming, and recently just saw the Michael Keaton Batman confirmed for Crisis On Infinite Earths as well.
While I was also at Comic-Con over the Summer, DC insiders filled me in on J.J. Abrams taking on Superman and Green Lantern, details for the Matt Reeves The Batman movie, James Gunn's The Suicide Squad and continued involvement in the DCEU.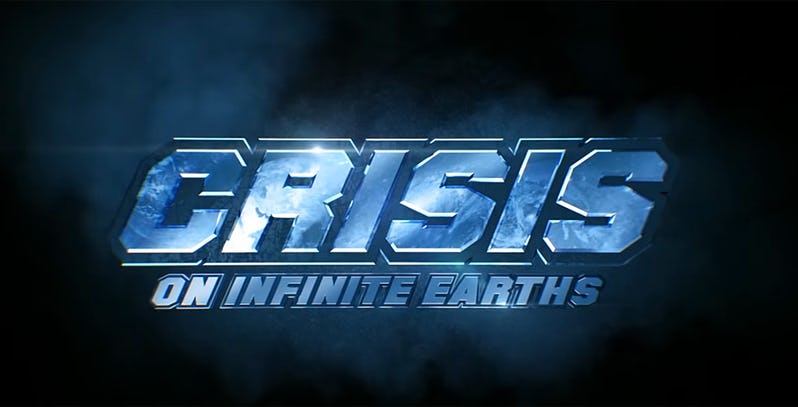 Crisis On Infinite Earths cast:
Crisis In Infinite Earths will feature Stephen Amell, Grant Gustin, Melissa Benoist from the Arrowverse; Tom Welling and Erica Durance from Smallville; Ruby Rose from Batwoman; Brandon Routh as the Kingdom Come Superman; Tyler Hoechlin as the Man of Steel from Supergirl; Elizabeth Tulloch as Lois Lane from Supergirl, along with Jon Cryer's Lex; Cress Williams as Black Lightning; Kevin Conroy as the older Bruce Wayne and Batman; Johnathon Schaech as Jonah Hex; with Burt Ward, John Wesley Shipp from The Flash; LaMonica Garrett is playing the Monitor and Anti-Monitor, with Lynda Carter possibly returning as Wonder Woman, Osric Chau plays The Atom, and Ashley Scott returns from Birds of Prey as Huntress.
Crisis On Infinite Earths schedule:
Supergirl – Sunday, December 8, 2019 (8pm ET/PT)
Batwoman – Monday, December 9, 2019 (8pm ET/PT)
The Flash – Tuesday, December 10, 2019 (8pm ET/PT)
Arrow – Tuesday, January 14, 2020 (8pm ET/PT)
DC's Legends of Tomorrow, Tuesday, January 14, 2020 (9pm ET/PT)