We have Geoff Johns to thank for the Titans Multiverse cameos featuring Beast Boy which includes The Flash, Swamp Thing, Grant Morrison, Shazam, and more.
The latest episode of Titans on HBO Max features Beast Boy traveling the Multiverse using the Red, a powerful force that connects to all animal life in the multiverse.
The DC.com blog caught up with Geoff Johns who broke down the cameos, with Johns having co-written the episode with Ryan Potter who plays Gar Logan aka Beast Boy. Watch the footage of the scene below.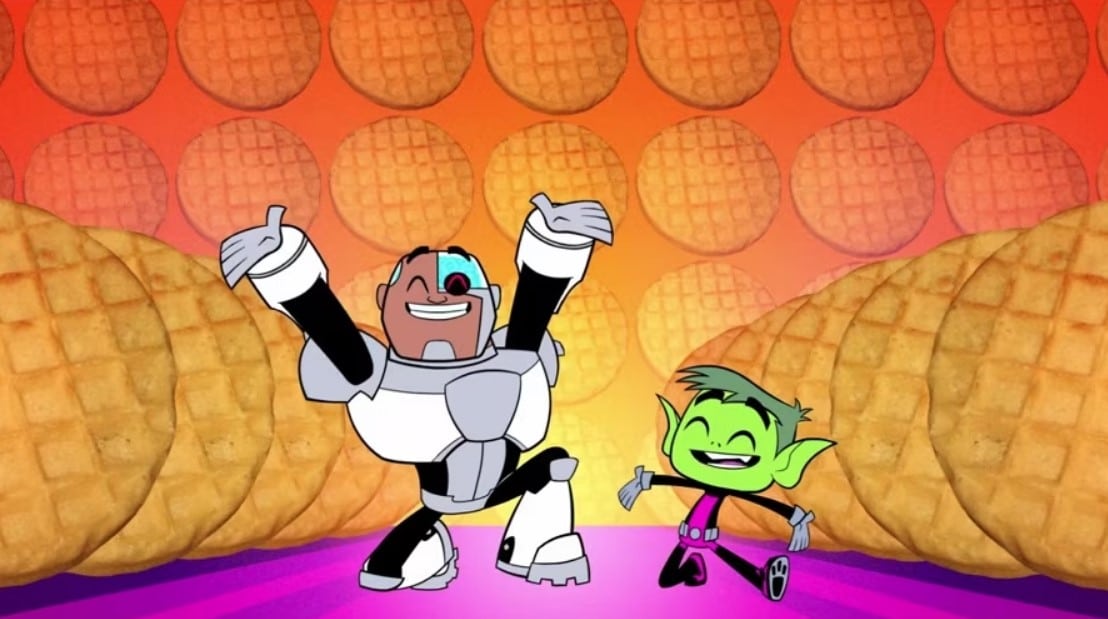 Geoff Johns breaks down Multiverse cameos in Titans
The Flash
"You can't have a multiverse explode open without a Flash, so we had to have Grant Gustin, who is an unbelievable hero onscreen and off," Johns said.
Stargirl
"I wanted to have Stargirl there because this was also an episode about the importance of family, and Stargirl is the epitome of family," revealed Johns. "She represents the heart of family, so when Gar is trying to get back to his family, he is drawn to another person who loves and cares about family."
"It was fun," Johns recalled. "All of us were wondering how it was going to work. How are these two shows, which are vastly different in tone, going to intersect? The scene actually changed a little bit on set as we did it. These characters actually fit perfectly together. They're both a lot of fun. The weirdness of Gar and his disorientation, coupled with Stargirl and the curious Cosmo (Courtney's staff) made the scene delightful to shoot."
Shazam
Johns doesn't touch upon the cameo in the article.
Swamp Thing
"We were excited to see the different corners of DC represented," said Johns. "We wanted to have all four of the live-action DC Universe shows from the service's launch represented."
Grant Morrison
The DC blog reveals Morrison telling Gar, "I see you. Do you see me?" is an homage to an iconic moment from 1989's Animal Man #19.
"Because I was adapting a lot of what Grant Morrison had done in Animal Man with the Red and Freedom Beast, I thought it would be awesome if Grant themself was one of the people in the multiverse," Johns shared. "Grant is one of my favorite writers and human beings of all time. Grant is the master of the multiverse to me, which is why it was important to tip my hat to them. It was an opportunity for me to say thank you."
Johns continued, "I reached out to Grant and asked if they would be interested in shooting the scene and luckily Grant was. We actually had to shoot that in Scotland, because Grant was in the middle of their book tour. We did it remotely, and it turned out great. I was very grateful that they decided to do it."
Teen Titans Go!
"We definitely wanted Gar to encounter his animated self, and it was one of our favorite Teen Titans GO! episodes," Johns said.
Freedom Beast
"I have to give massive props to Nyambi Nyambi who played Freedom Beast," Johns says. "He did an amazing job playing Gar's mentor and guide through the Red. He's a huge comic book fan and was the first and only choice for Freedom Beast. When I first met with him about Freedom Beast, he took it very seriously. He researched the accent and found the character. He's got this great kind of mystery to him and this heaviness."
Harley Quinn Smaillvlle, Superman, Batman audio cameos
"A lot of the audio comes from different DC films and television shows," Johns revealed. "You can hear Harley Quinn in there from the (HBO Max) animated series. You can hear Doctor Fate from Smallville. You can hear Jonathan Kent from Superman: The Movie. You can hear Cesar Romero as the Joker from the 1966 Batman series. Those all kind of came together in post when we started to design the sequence."
Doom Patrol
"Greg Berlanti really wanted to see the teams come back together," Johns said about the first oncreen meeting between Beast Boy and Cyborg. "(Titans showrunner) Greg Walker and (Doom Patrol showrunner) Jeremy Carver worked on the schedule and the big pieces. I was lucky enough to come in and kind of tee it up with Gar meeting Vic. That to me was the great entry, having these two best friends from comics meet each other in live action for the first time. Everyone on set really felt how special that moment was."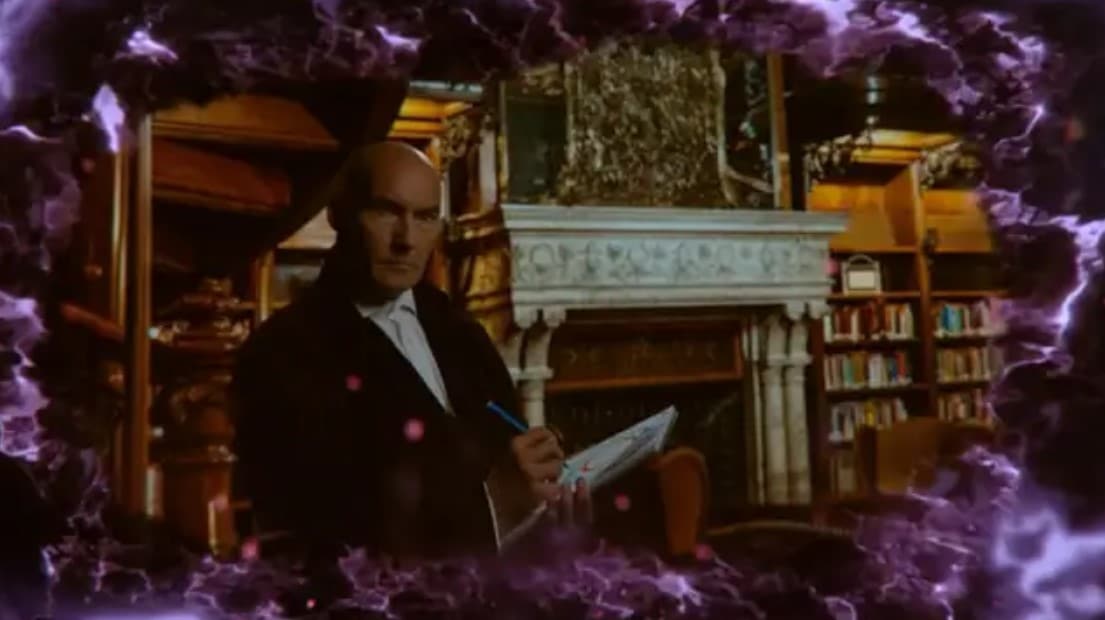 A love letter and goodbye to DC
The DC blog also mentions the Multiverse scene "does also mark a farewell of sorts to a small screen multiverse that, while not going away per se, will be less of a focus as we move into the DC Studios era" as James Gunn and Peter Safran are taking over DC.
"This was definitely a love letter to this era of DC, and just the multiverse in general," Johns mused. "It will continue on and grow. That's what it's all about. DC is about different takes on these characters and they all exist forever. Your favorites can exist alongside all the other ones. That's what's so special about DC. It's supposed to be that way—that's what DC was designed for. They will be around forever."
References and Cameos:
CW's The Flash 0:35
Stargirl 2:29
Swamp Thing 2:44
Shazam 2:57
Grant Morrison 3:18
Teen Titans GO! 3:21
Harley Quinn: The Animated Series (Audio) 3:27
Smallville (Audio) 3:29
Superman 1978 (Audio) 3:32
Freedom Beast (3:48)
Batman 1966 (Audio) 4:19
Doom Patrol
Watch: Beast Boy Travels the Multiverse in Titans: