Following Disney's recent investor report, it's learned that Marvel's Nova series is now on a slower path, which includes the rest of the MCU.
With the Marvel Cinematic Universe, Star Wars, Pixar, and Disney Plus not doing all that well, Bob Iger recently made comments in an investor call where Iger said Disney is going to be slowing up the release of content.
THR points out Iger said the company needs to be "better at curating" franchise content that's "extraordinarily expensive," and Iger added, "We want the quality on the screen, but we have to look at what they cost us."
So what Iger is stating is all the money they are spending isn't worth the return.
What Iger says makes sense as Marvel's Phase 4 has been underperforming which looks to continue with Phase 5 as this week's release of Ant-Man and the Wasp: Quantumania is getting hammered by critics on Rotten Tomatoes and by fans on social media, so whether that negatively impacts its box office remains to be seen.
What Iger is also saying, though, is that they want quality over quantity, so that means they aren't capable of putting out a lot of good projects and need to put the brakes on.
Iger has also said there will be accountability, so if Ant-Man 3 does tank, heads might roll at Marvel.
It's been reported that Kevin Feige has been stretched thin with all the Marvel content, where it is known Feige has brought on co-producers, but it's obvious those co-producers aren't doing a good job.
Wall Street analysts previously said the Marvel content on Disney Plus hasn't done much for the streaming service, where it should be pointed out that Feige, too, is to blame, as when the head of Marvel makes choices as he did with Skaar (and the direction of the MCU), that's not the co-producers fault but your own.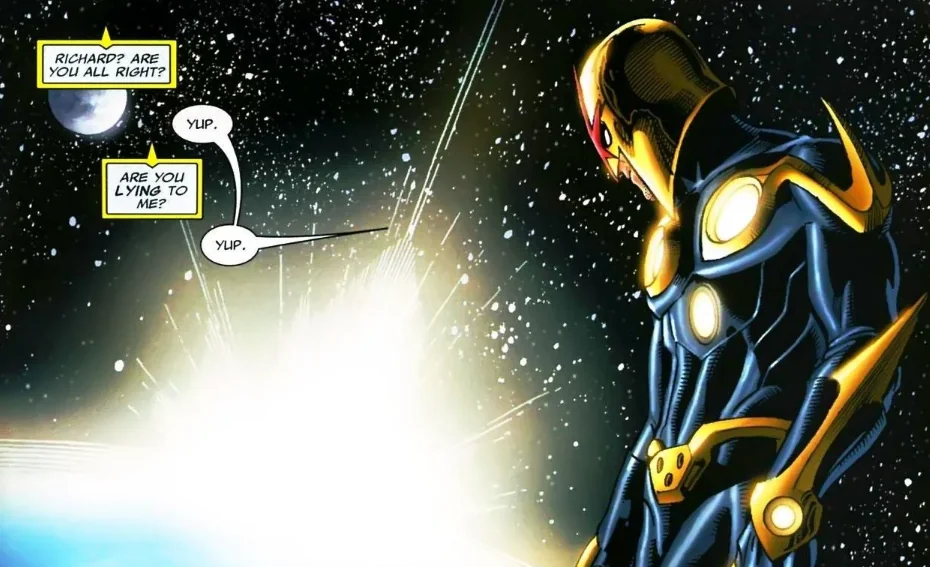 So what about Nova?
Well, apparently Nova is going to be made into a Disney Plus series.
If you asked me 15 years ago when I started this site because of the Nova and Guardians of the Galaxy comics if I would ever see the character on the big screen, I would have thought you were pulling my chain.
Fast forward years later, and now I don't even want Nova in the MCU. Why would I?
Kevin Feige has destroyed the Marvel characters, destroyed the comics, insulted fans, and wiped away decades and decades' worth of legendary creators' work.
I don't want a replacement Nova character just to fit with the times or to appease Hollywood's woke agenda. No, thanks.
THR also says the Disney Plus shows Echo and Ironheart are unlikely to arrive in 2023 "as the studio spreads out its content and tinkers in postproduction," which includes shows in development such as Nova, which are "now on a slower path."
Echo might not be that bad as the character was done well in Hawkeye, but Ironheart looks atrocious and was only forced into Black Panther: Wakanda Forever (another big dud) for the Disney Plus show which apparently is aimed at little trans kids. Huh? Who wants to watch that? Answer: No one.
Feige also confirmed in an interview with EW.com: "The pace at which we're putting out the Disney+ shows will change."
I am fine with Nova being on a slower path if that means a better-quality show but again, if it's going to be the Nova In Name Only woke replacement, no, thanks.
Feige could have actually gone with an adaptation of the stellar Annihilation comic book event from 2005/6 and the 2007 Nova series following Infinity War instead of the garbage we have now, but of course, when you have to serve your woke masters, the content will suffer and there is no doubt that it has.
Years ago I warned Marvel that it would happen. I was right.