Exactly like I said, yes, we have Kevin Feige to blame for Skaar in She-Hulk.
This week's final episode revealed that the Mark Ruffalo Smart Hulk returned from space, from planet Sakaar, but the Hulk didn't return alone.
The Hulk revealed to his family at the picnic that he now has a son, Skaar.
However, this isn't the Skaar comic book fans know, but a version that Kevin Feige came up with as confirmed in a post-finale interview with She-Hulk showrunner Jessica Gao and star Tatiana Maslany.
"From the beginning, we often talked about if there would there be a cameo at the end or, in typical Marvel fashion, would we tease a new character at the very end. A big cameo would be completely dependent on who was available and who was willing to do it, and you can't really bank on that at the script stage," Gao told Variety. "We talked a lot about what character we could tease. Ultimately, it was Kevin who decided it should be Skaar. His look is all Kevin Feige." 
Gao also added, "Kevin was very specific about with Skaar, so I'm sure there's some plan in the future, though I have no idea what that might be. We all knew that Daredevil had to come back because people love him and their chemistry is so great. I only wish that Patty Guggenheim as Madisynn had come back in the finale. That's my great regret."
Regarding the look of Skaar, it's unknown why Kevin Feige completely changed the look of the character, which is really disappointing.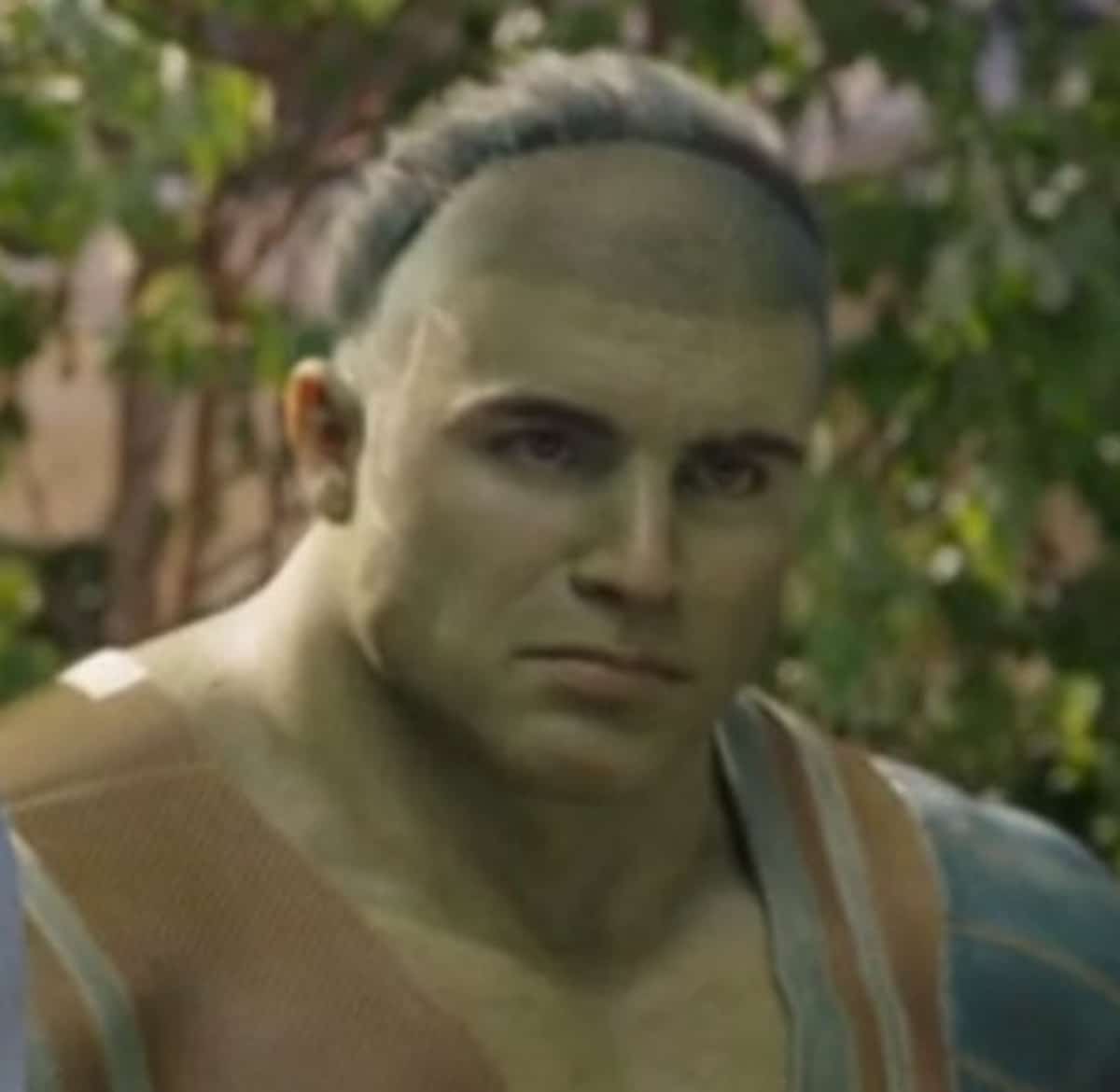 F-ck you, She-Hulk fans
The interview also sees Maslany f-bomb fans aka the trolls.
"Reading the script, it was so true. There's so much resistance to a woman just existing in that space of superheroes. There's always going to be that. I sort of anticipated it. It's why I also feel it's important. There's such an entitlement to space held by certain people, and to even exist as She-Hulk is like a f-ck-you, and I love that," said Maslany.
Gao also reveals from the start of the show they were baiting the fans.
"Our writers room opened three years ago. The fact that we were able to predict what the reaction was going to be, what a lot of the trolling comments were going to be, really shows how very tired and unoriginal these trolls are. That really tickled me because the little troll that lives inside of me really loves trolling the trolls," she said.