Now Kevin Feige has forever ruined Skaar, Son of Hulk, in the MCU, which joins his goofy dad.
In the She-Hulk finale episode on Disney Plus, the episode ends with Mark Ruffalo's Smart Hulk returning to Earth from Sakaar to attend the family picnic.
The Ruffalo Hulk introduces his son to his family where Skaar is shown.
However, take a look below, Skaar is a complete joke.
He's a lot smaller than his dad, has a party-shaved head, and – ughh – sports a man bun.
My first impression is that Skaar also looks on the feminine side, so we probably know where that's going.
Update: It is confirmed Kevin Feige is to blame for Skaar.
I was actually hoping for some sort of World War Hulk movie, or Son of Hulk movie film, and the She-Hulk episode even teased that, but now with this horrible reveal, I'm questioning if that is going to happen. Why bother when we know the end result and how bad it looks?
Much like Skaar in the episode, the She-Hulk finale also insults and mocks all the MCU fans when She-Hulk breaks the fourth wall, goes into the "real world," has a chat with the writing team, and meets "KEVIN."
Who misses the days of Phases 1 -3?
At least with "KEVIN" we can blame a glitch as the reason for Phase 4 being so bad, but we all know who the true villain really is.
#RIPMCU
Skaar, Son of Hulk, in She-Hulk: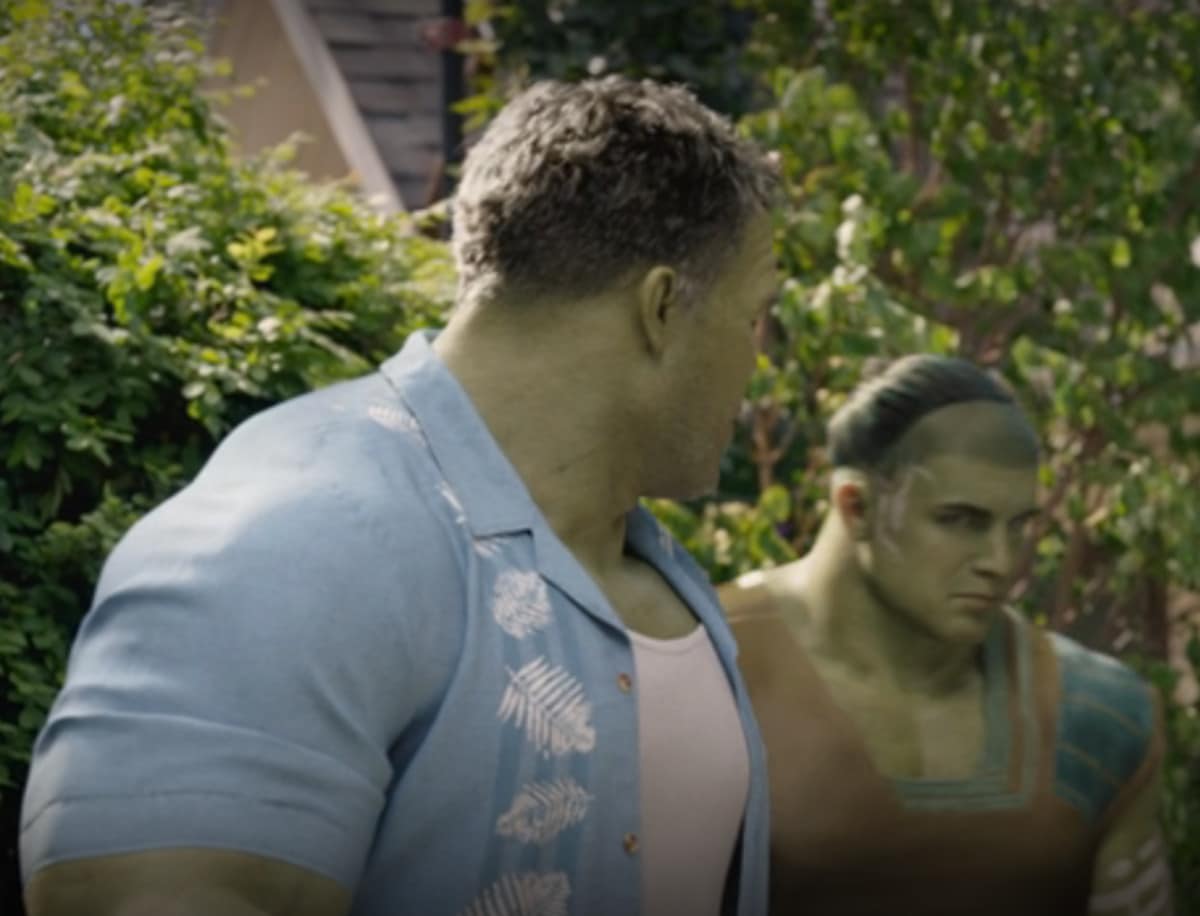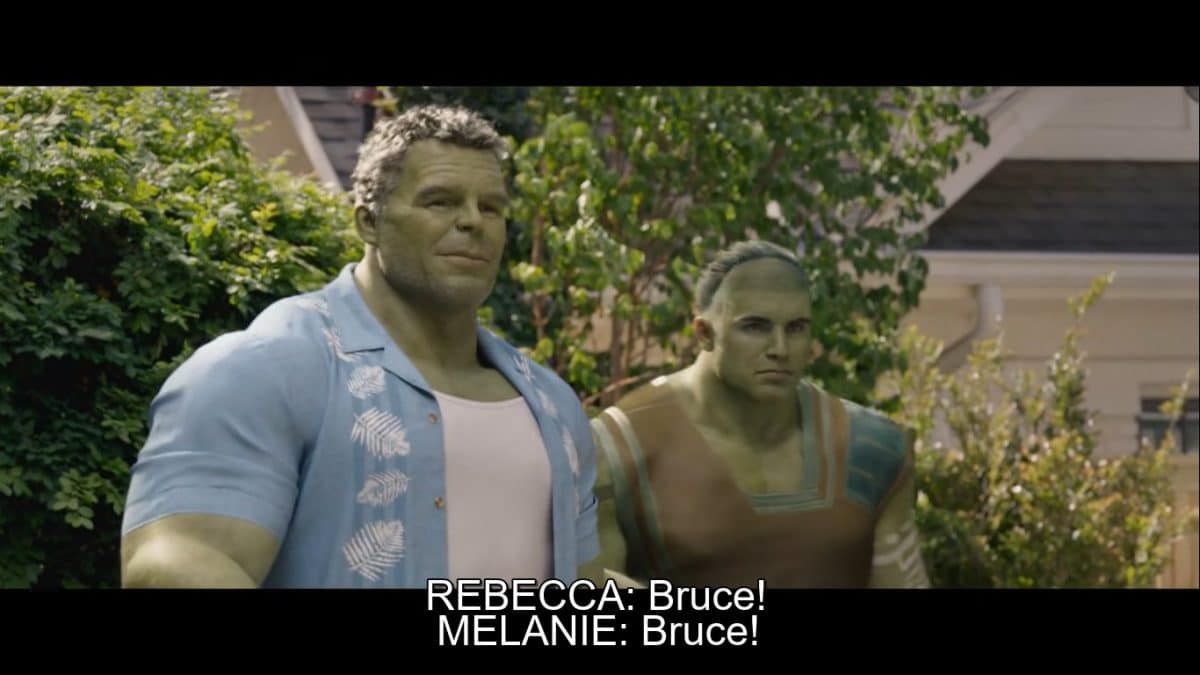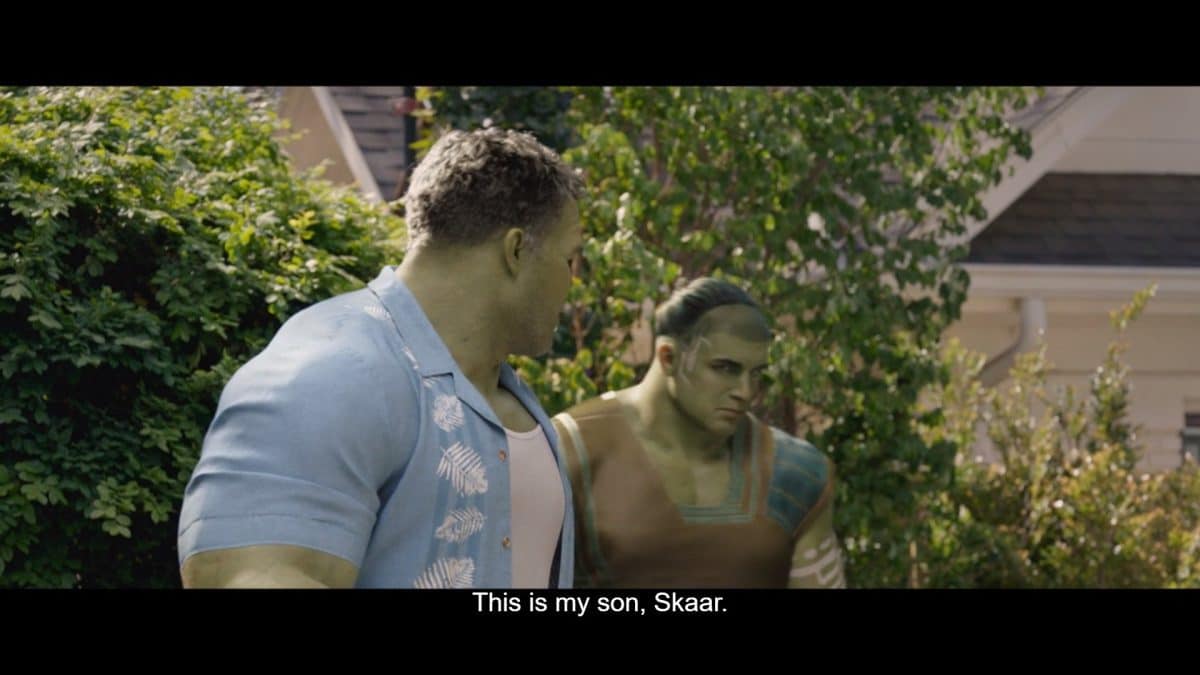 Son of Hulk comics: