What better way to welcome back Joss Whedon into the fold than having him direct the X-Men in the MCU?
That's the current rumor, that Marvel Studios is eying Joss Whedon to direct an X-Men movie in a few years or so, though it's said no offer is presently out there.
The rumor also offers a couple of mutants may be introduced in Doctor Strange 2, with a previous rumor offering that different versions of Quicksilver or Scarlet Witch may debut. I've also heard Doctor Strange 2 will be introducing the original Nick Fury from the comics and additional original characters from the comics as well.
Regarding Joss Whedon, he directed The Avengers and The Avengers: Age Of Ultron as well as executive produces Agents of SHIELD. Things went sour between him and Marvel following a reported clash with the then Marvel Comics Creative Committee (MCCC) and Marvel chairman Ike Perlmutter, which got so bad that Whedon left Marvel after Age of Ultron and he retired from comic book movies. Eventually, Feige would remove the MCCC and Ike Perlmutter from being involved with the MCU (Perlmutter is in charge of Marvel Television, Comics, Gaming, Licensing, Merchandising).
While Perlmutter got a bad rap in the press, I'm now questioning that based on Kevin Feige's current direction for the MCU which sees Feige inject a liberal agenda and moving away from the comic books at the expense of a quality story. It seems Perlmutter and his MCCC wanted the movies to be more in line with the comics, but Feige wanted to go his goofy route. Case in point is James Gunn's Guardians of the Galaxy flicks, which saw the MCCC recommend not to use those goofy songs in the movie. Another example is Planet Hulk, which is an epic, epic story in the comics, but Feige and Taika Waititi bastardized and made it ultra goofy in Thor: Ragnarok. Things continued in Captain Marvel, The Avengers: Endgame, and even more so in Phase 4. Ike Perlmutter is now said to be saving Marvel Comics from following Feige's goofy and liberal approach that it has been for years.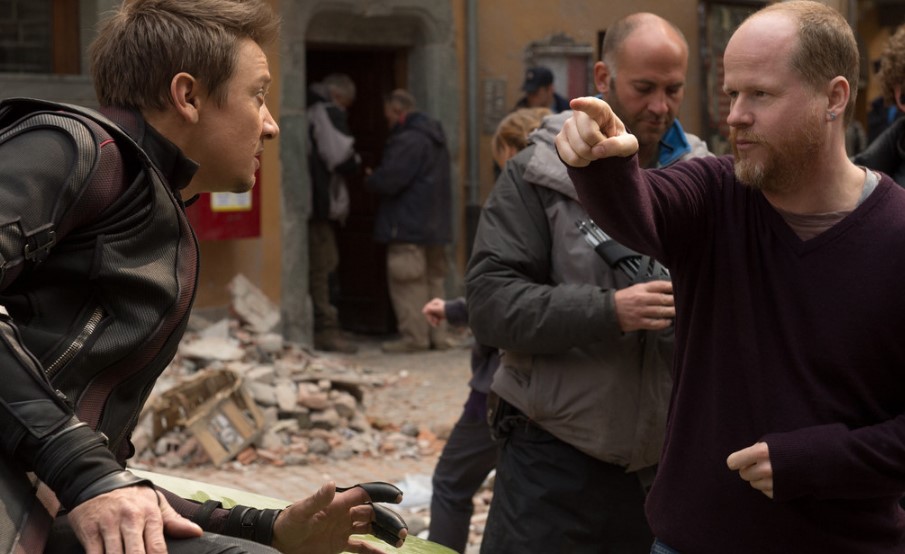 Joss Whedon returning to Marvel and the MCU for X-Men?
Getting back to Joss Whedon, in addition to his movie experience, Whedon also wrote issues of the Astonishing X-Men and Runaways for Marvel Comics, and he recently also had a story in Marvel Comics #1000.
Whedon came back to comic book movies when he reshot and directed Justice League, taking over from Zack Snyder. While a lot of fans didn't think Justice League was that good, I thought it was just okay, I really don't blame Whedon for how Justice League turned out as he only had a few months basically to do a whole new movie and he was under the direction of Warner Bros. (keep it under two hours). I think the opening scene that showed the homeless person with the sign "I tried" says it all. Whedon could only do so much with what he was given and the time allowed.
Joss Whedon was actually attached to a DC Batgirl movie, which he was set to write, direct and produce, but, ironically, the liberals and the #MeToo crowd looked to have but the kibosh on Batgirl as Whedon got into the hot seat for allegedly having an affair.
The latest on Whedon is that he is developing an HBO series with The Nevers.
I loved the first The Avengers movie, so if Joss Whedon is returning to Marvel on X-Men that is good news to me. Let's just hope he keeps the X-Men comic book accurate. Rumors offer Feige may race bend the characters, and then there is also what Marvel Studios producer Victoria Alonso had to say about the X-Men being outdated because it features the word "men."
The rumor comes from Mikey Sutton who recently shared the Marvel Wolverine vs Hulk movie info as well as Doctor Doom and Galactus.