James Gunn is done at Marvel which follows the news that Gunn is now in charge of DC Studios with Peter Safran in what could be a big bleep you to Disney.
In THR's report about the shocking news where it's reported the deal is only for four years, Marvel was brought up as Gunn developed the Guardians of the Galaxy movies there and earlier today also saw the Holiday Special trailer released:
As for Gunn's future at Marvel, there has been talk that he could continue on in some form after the conclusion of his Guardians of the Galaxy trilogy. However, today's news, which comes hours after Marvel touted its upcoming Gunn-directed Guardians holiday special, seems to have closed the door on Gunn's chapter in the MCU.
Update: Deadline reports Gunn is exclusive to Warner Bros. Discovery and DC:
In his new role, Gunn is exclusive to Warner Bros Discovery/DC. No more Marvel. He can only direct TV series and movies for Warner Discovery/DC.
James Gunn actually came to Warner Bros. and DC as a result of Disney firing him over right-wingers resurfacing Gunn's raunchy tweets from years ago as well as revealing that Gunn attended a pedophilia-themed party.
Following Disney firing Gunn, WB welcomed him back with open arms.
Gunn was eventually brought back to Disney and Marvel, said to be thanks to Kevin Feige and the cast of Guardians of the Galaxy.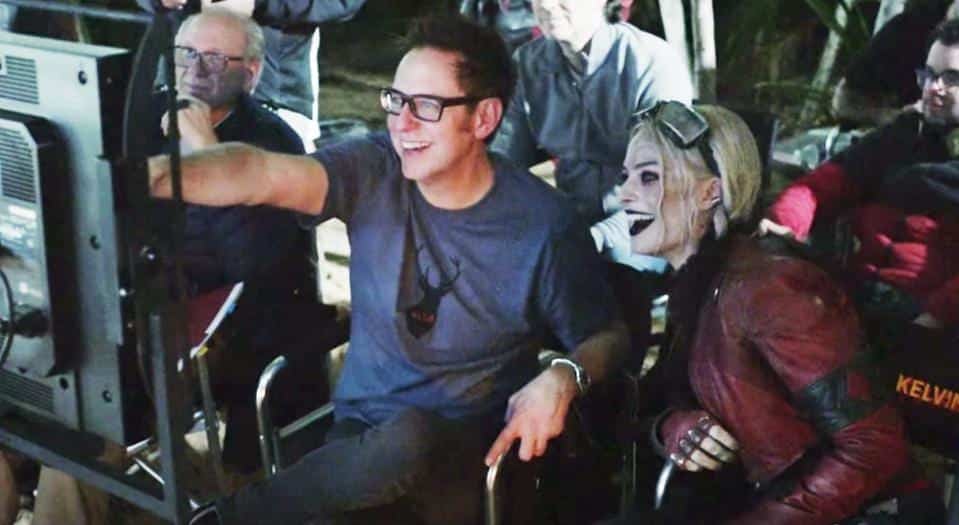 WB loves James Gunn
When I attended the 2019 San Diego Comic-Con, DC insiders filled me in how much WB loves Gunn and that Gunn would return to WB following Guardians of the Galaxy Vol. 3.
Well, James Gunn returns in a big way.
Today's announcement sees James Gunn and his producer partner Peter Safran named co-chairmen and CEOs of the newly formed DC Studios where the pair will oversee DC films, TV, and animation divisions and answer directly to CEO David Zaslav.
What's interesting about how the announcement unfolded is that YouTube Grace Randolph pointed out Kevin Feige released the Ant-Man 3 trailer as a result of the news that Henry Cavill is back as Superman and with the release of this week's Black Adam.
Earlier today then saw Feige release The Guardians of the Galaxy Holiday Special trailer.
It's been known for a while that Feige likes to buck anything DC as Feige changed the title and announced Captain America: Civil War following DC announcing Zack Snyder's Batman vs. Superman.
It's also been said Feige only went with the Multiverse approach in the MCU as a result of DC going with the Multiverse in The Flash.
So following Disney and Marvel releasing the Ant-Man 3 and GoTG Holiday Special trailers, Warner Bros. Discovery announced the news of James Gunn as the head of DC Studios along with Safran.
Coincidence? Check out who's trending #1 (hint: not Disney or Marvel).
It should also be said now with James Gunn in charge of DC it will bring some much-needed competition to Marvel, as Feige's Phase 4 has fallen through the wayside with fans, so hopefully, with DC on the comeback, Feige will amp up the MCU to its former glory.