The Black Adam Box office electrifies to $67 million as the film continues to beat estimates and is a Dwayne Johnson best.
Following the negative Rotten Tomatoes critics score, the box office was downgraded to $60 million or lower.
However, the Rotten Tomatoes Audience Score tells what is really going on – that the critics reviews don't matter – as fans overwhelmingly love the movie as the Audience Score is at 90%.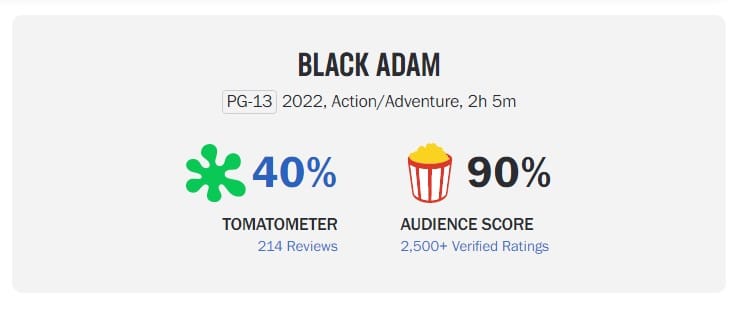 Fans love Black Adam
Since fans love what they are seeing, the box office has responded in kind, as again, it's outperforming estimates with an opening of $67 million, which include Dwayne Johnson opening weekend daily records (see below).
Black Adam also adds another $73 million internationally for a current worldwide gross of $140 million.
The 90% Rotten Tomatoes Audience Score is also the second highest of the DCEU, only beaten out by Zack Snyder's Justice League four-hour cut of 94%.
The score is also better than The Batman (87%) and James Gunn's Peacemaker series (89%).
"This phenomenal 90% AUDIENCE SCORE for BLACK ADAM is so gratifying for so many reasons. 15 years. THANK YOU all so much around the world for all the amazing love and support. In the end, the only thing that matters to me is sending the people home happy. And that's what I'll always fight for," Johnson posted on Instagram.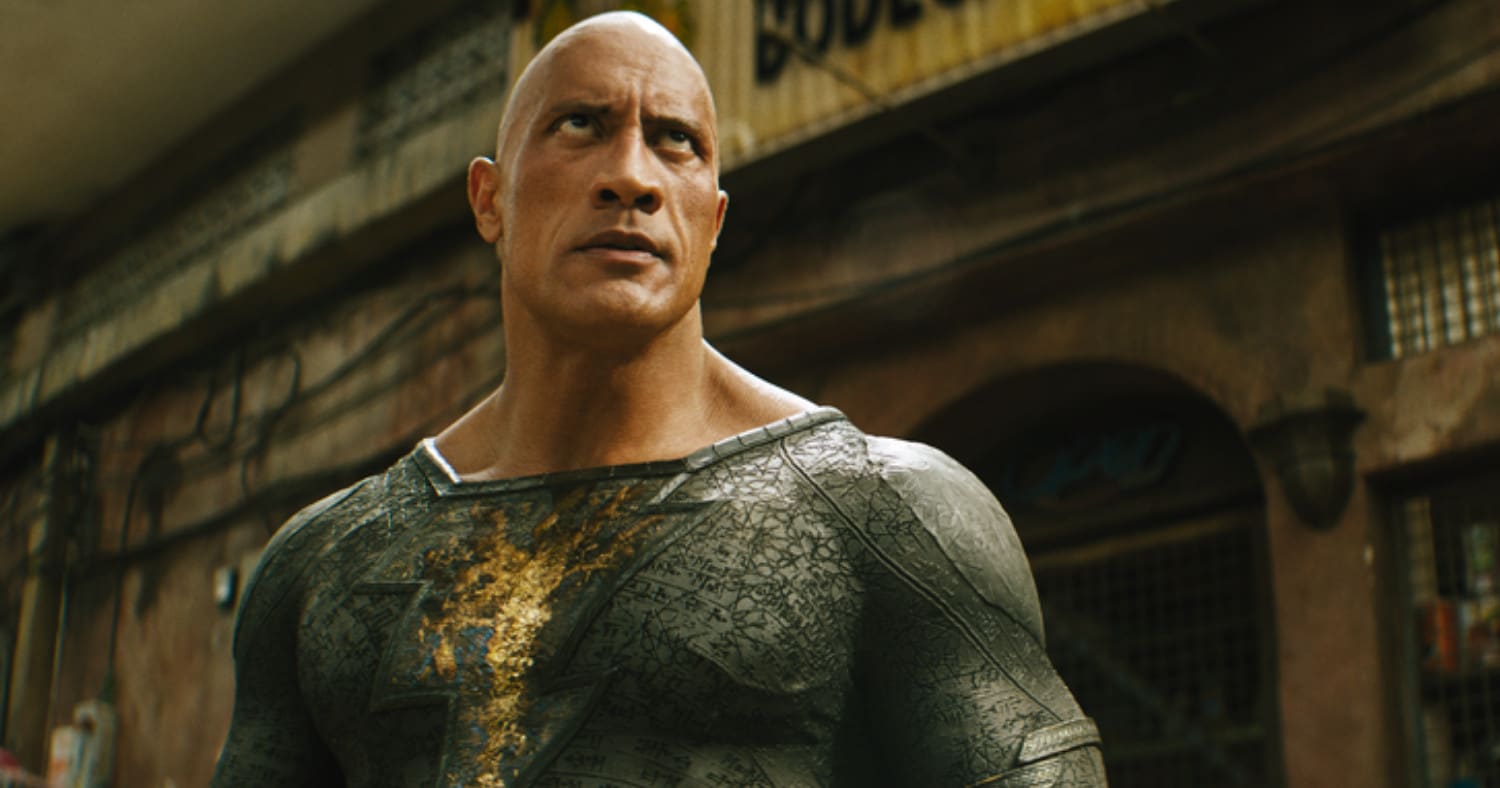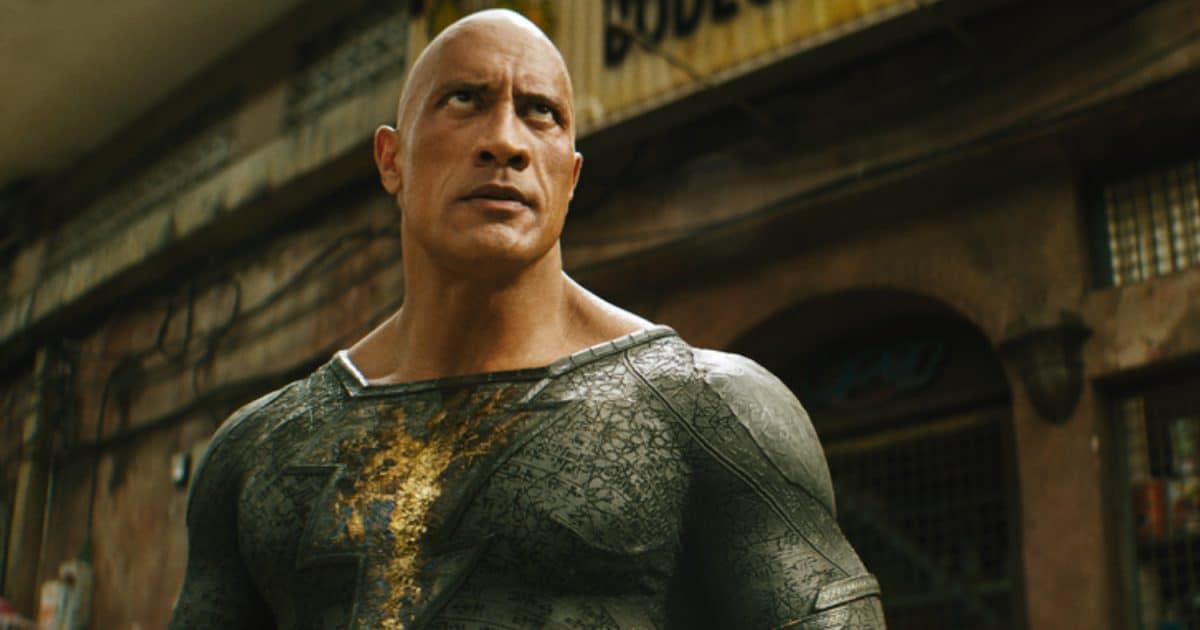 Success of Black Adam is truly a dream come true
The Rock also said in another post, "THANK YOU SO MUCH to all of you for making BLACK ADAM a monumental and historical WIN this weekend. New Era. Audience First. ENJOY THE MOVIE TODAY!!!"
Hiram Garcia, producer on the flick and President of Production for Johnson's Seven Bucks also said in a statement about the box office (via Deadline), "The success of Black Adam is truly a dream come true. We've been working towards this family goal here at Seven Bucks for 15 years, applying every bit of experience we've acquired over the years to help bring this project to life."
Garcia continued, "So, to be here now seeing how our hard work has been paid off with the biggest opening of our careers is an incredible feeling. Our goal with this film was to establish several new characters in the DCEU that would give us an opportunity, in success, to really expand the universe, but most importantly we wanted to take care of the fans."
Garcia added, "We've been listening to their feedback for years and we were determined to give them what they wanted. Their enthusiasm for the film has been incredible and truly matches the passion that our Seven Bucks team along with FPC and Jaume poured into this movie."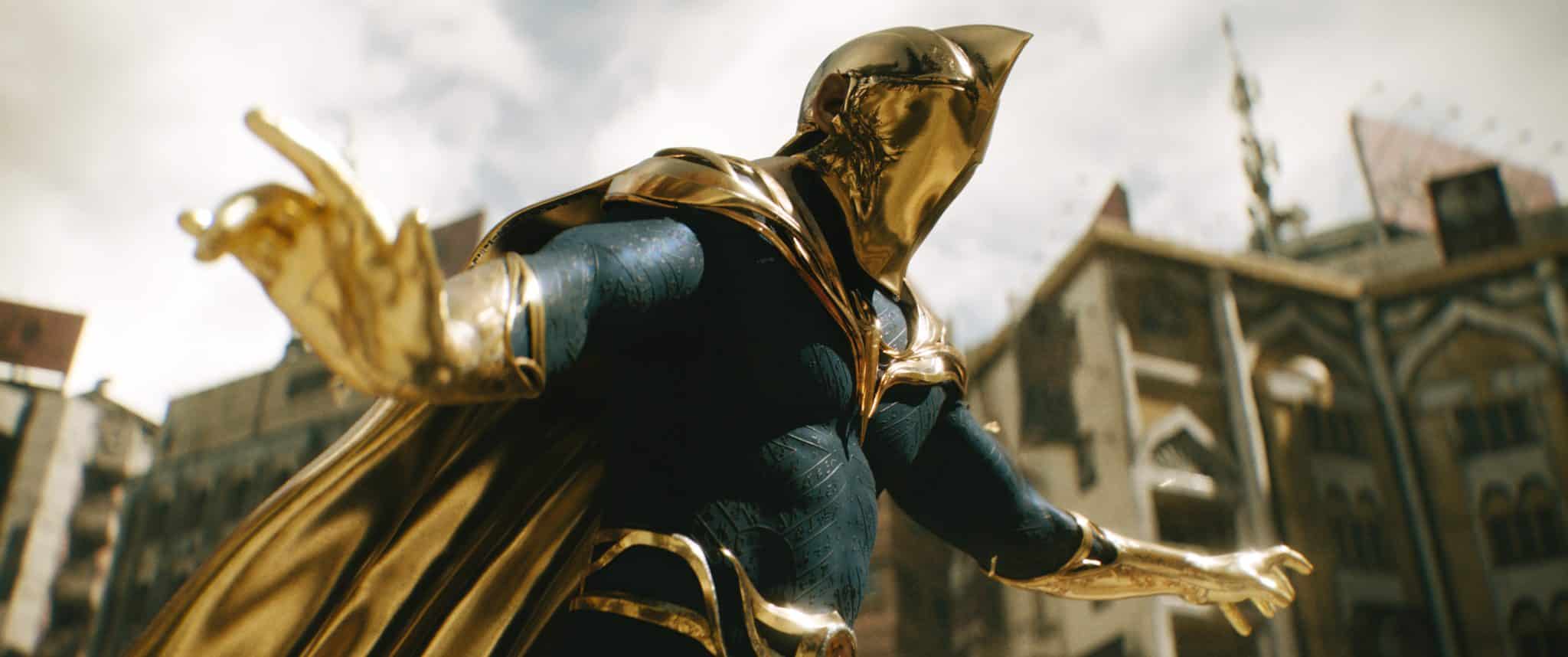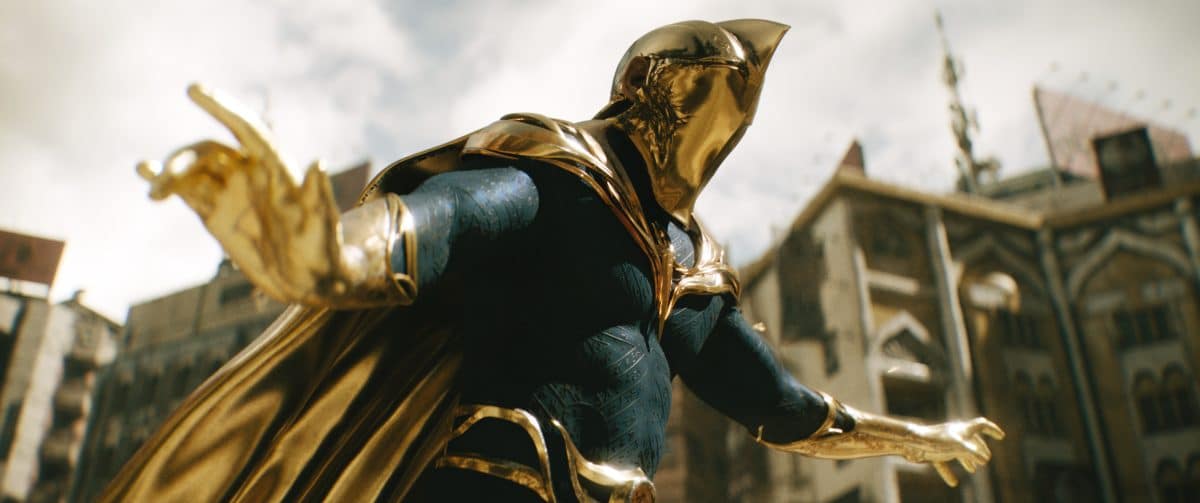 Black Adam box office:
Thursday: $7.6 million
Friday: $26,700,000 (includes Thursday)
Saturday: $23,700,000
Sunday: $16,600,000
Domestic Total: $67 million
Foreign gross: $73,000,000
Worldwide gross: $140 million