With all the awe, shock, and excitement surrounding the big James Gunn and Peter Safran DC news, it's learned their deal is only for four years.
Welp.
The update comes from the reporter who wrote the article for THR about Gunn and Safran taking over DC, Borys Kit.
"The two have signed a 4-year deal for this unprecedented opportunity," tweeted Kit.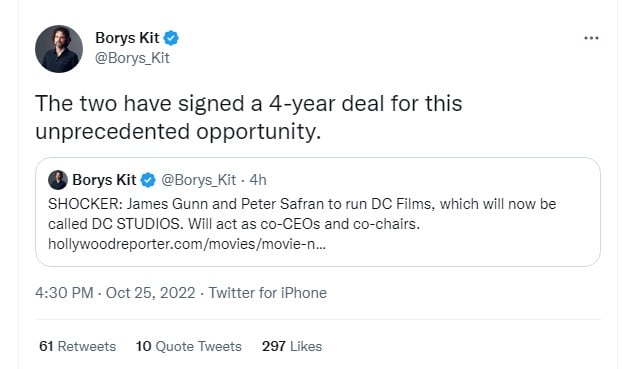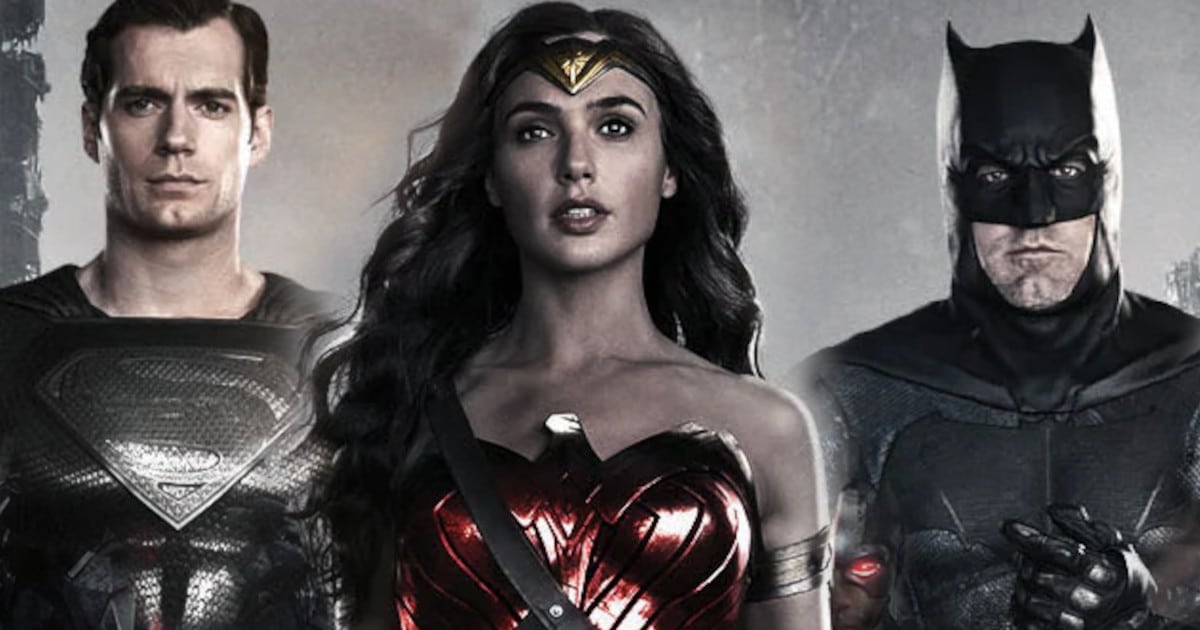 Is 4 years long enough to develop a new DC universe?
So since the position goes into effect on Nov 1. that means Gunn and Safran are in charge of DC Studios until Nov. 2026.
That isn't a long time to develop a universe let alone a bunch of movies and TV projects — especially considering Warner Bros. Discovery CEO David Zaslav said he wants to develop a DCU similar to the MCU with a ten-year plan.
Presently, I only think in active development at DC includes Gunn's Peacemaker Season 2 (and maybe the Viola Davis spinoff?).
The Todd Phillips Joker movies and the Matt Reeves The Batman projects, all of which are in active development, won't fall under Gunn and Safran.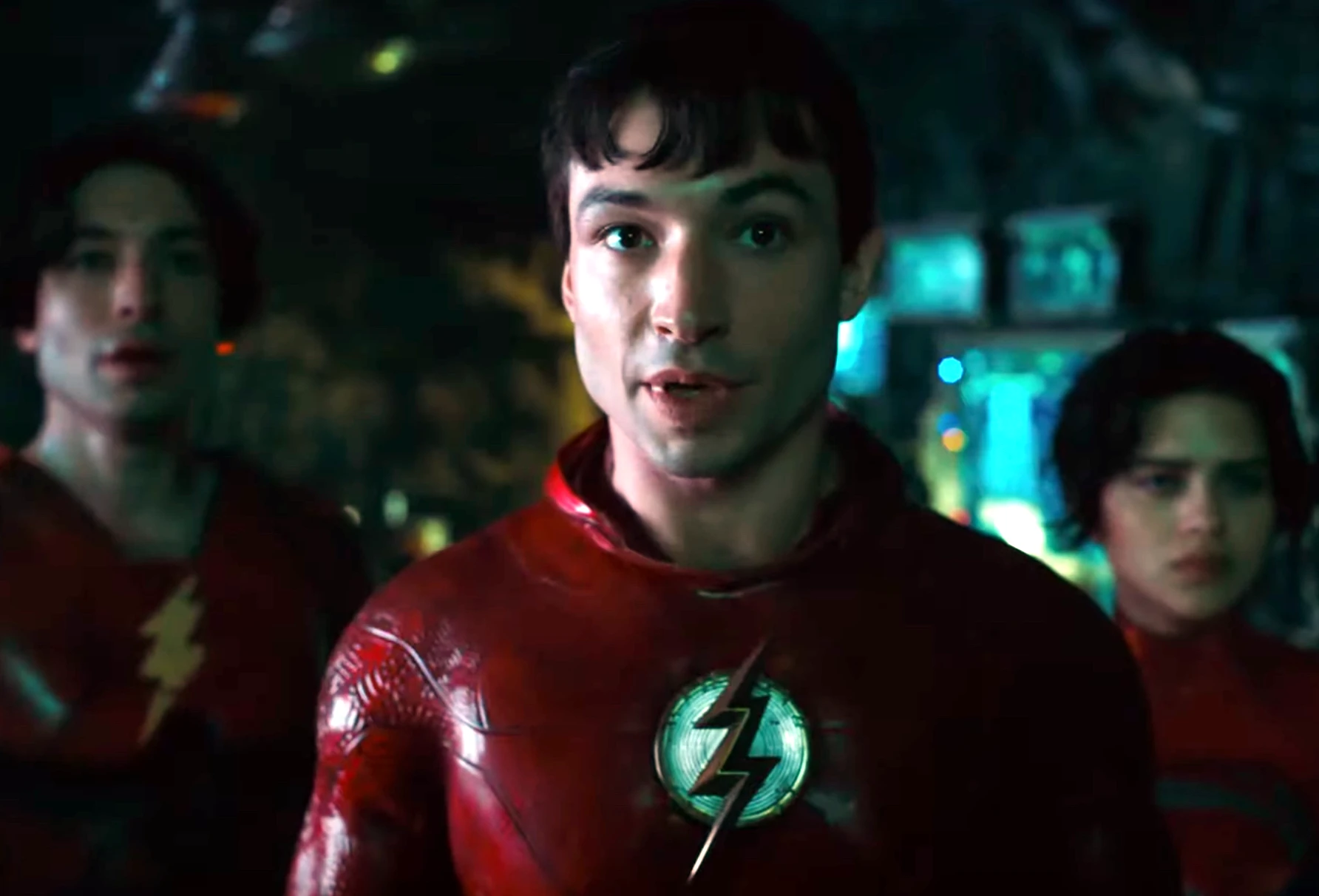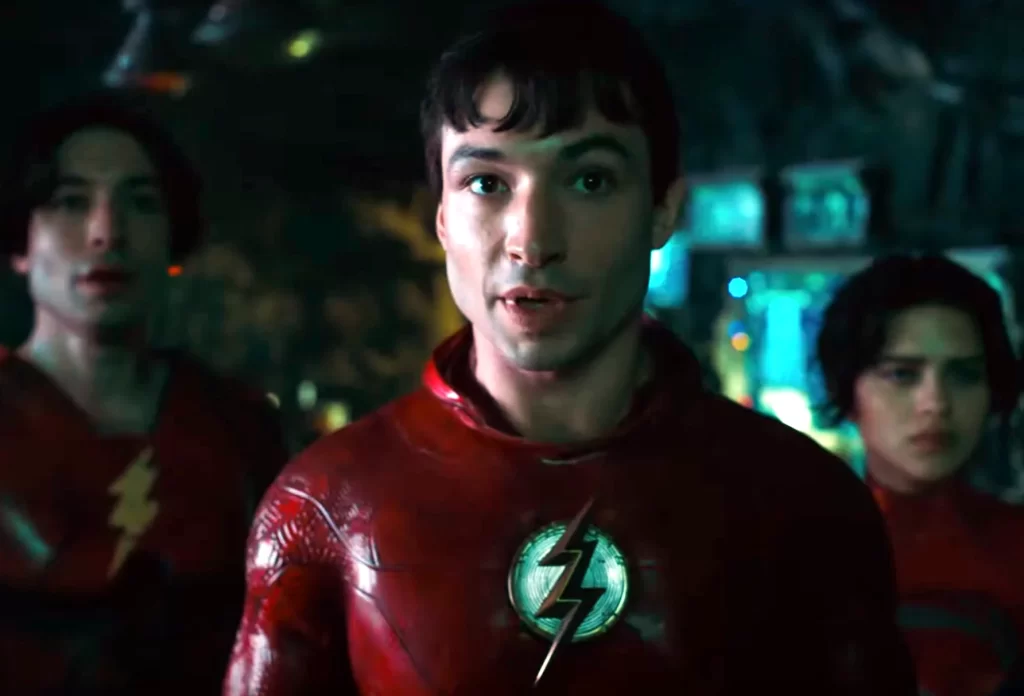 DC only has the Walter Hamada movies
So what does DC have?
DC currently only has the movies that are already finished under the former head of DC films, Walter Hamada, and are set for release through December 2023 which includes Shazam: Fury of the Gods (March 17, 2023), The Flash (June 23, 2023), Blue Beetle (August 18, 2023), and Aquaman and the Lost Kingdom (December 25, 2023).
Patty Jenkins recently said her Wonder Woman 3 script is finished but that has been said to be years away, according to Gal Gadot.
So that means Gunn and Safran will have less than three years to release movies (Dec. 2023 – Nov 2026) and whatever they may have planned for TV, though it should be said it previously has been reported David Zaslav favors movies and theatrical releases instead of streaming.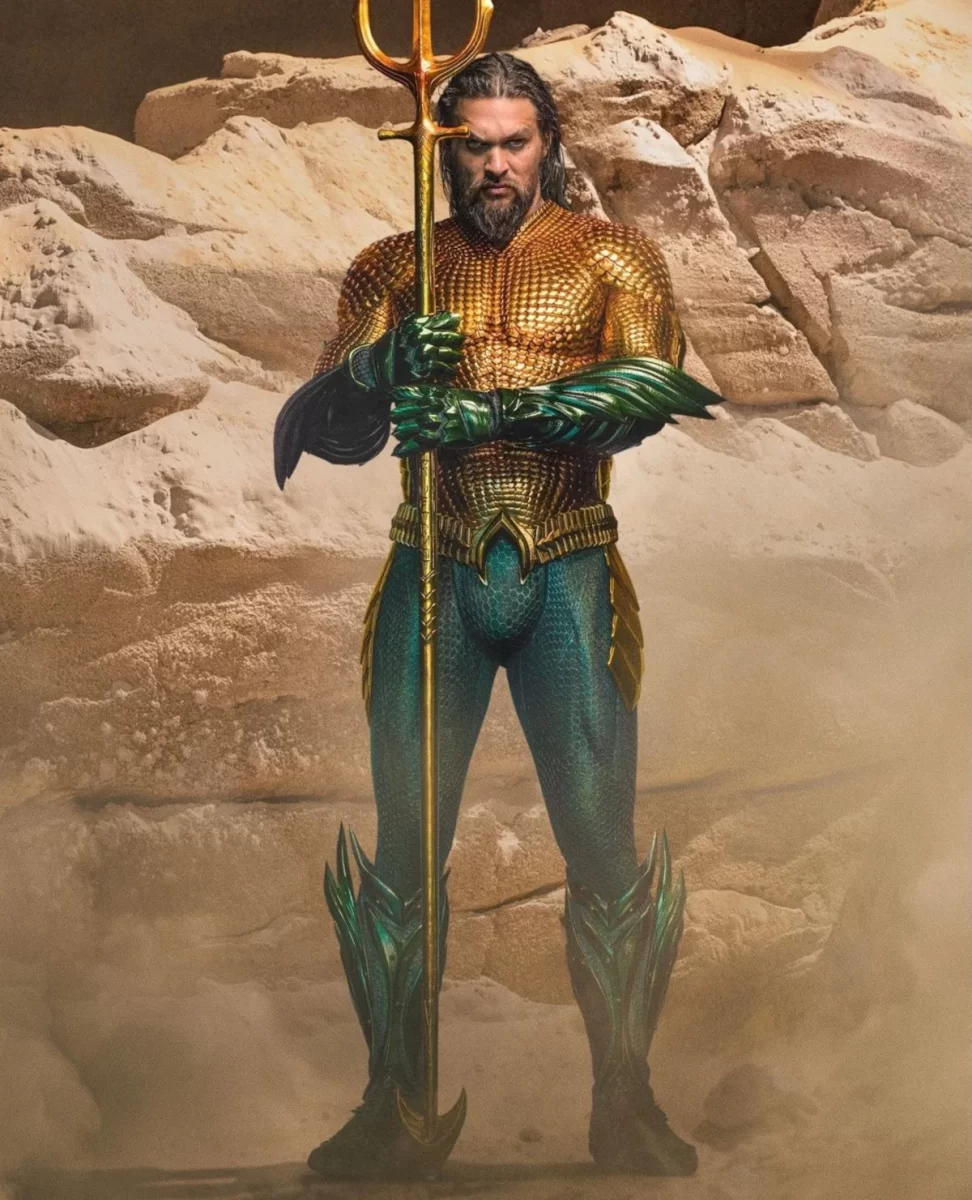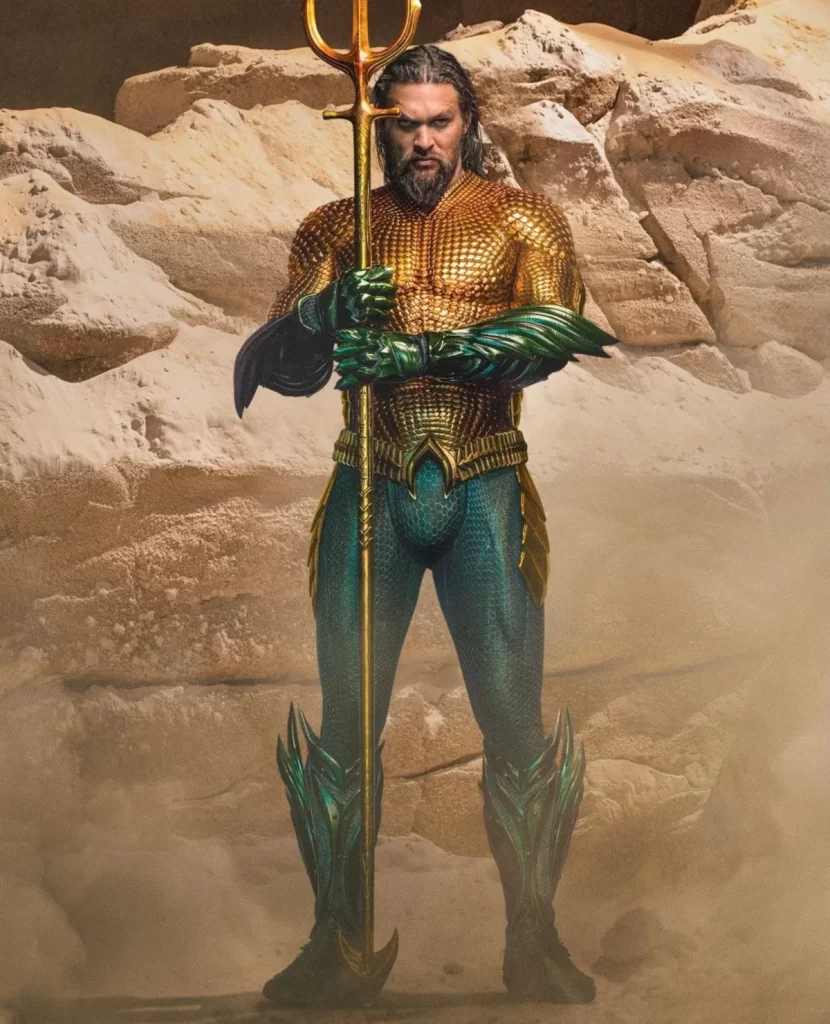 What if Warner Bros. Discovery is sold?
It's further been rumored that David Zaslav wants to sell Warner Bros. Discovery in the next three years or so, something Zaslav has denied, so how is this all going to work with James Gunn, Peter Safran, and DC Studios?
Your guess is as good as mine.
Oh, the Black Adam producers also said a sequel can move quickly, and then there is Henry Cavill back as Superman in Man of Steel 2 which has no writers or directors.
All to get released in the next four years.
They better move quick.
Obviously, the hope is that Gunn and Safran do a good job and get their contracts renewed and extended but what happens if WBD is sold off?
It really is tough being a DC fan.