Patty Jenkins reveals she finished the script for Wonder Woman 3 and teases possibly more to come.
While there have been rumors that Jenkins would not write Wonder Woman 3 and also not direct the third film due to the failure of Wonder Woman 1984, those all appear to be rumors right now.
"So I found myself hooked," she said (via Twitter). "So whereas I said I was only going to do one, then I said 'oh, my god I have to do two' and then I found myself saying 'oh my god I am ancy to do three,' and so even now I say that's it because I always planned a three-movie arc."
Jenkins continued, "So there is a story that goes through the three different movies as a whole, but even now I just wrote last week the final scene for Wonder Woman 3 and I thought I would be interested to see what happened next so you never know."
Jenkins also adds that Warner Bros. Discovery has asked her to do more surrounding Wonder Woman, which we can guess could be Wonder Woman 4 and/or spinoffs as at one time Amazon spinoffs were supposed to happen.
"They have asked us to think of ways to do more and it accidentally happens but you never know," she said. "I have a lot of other films I am excited to do as well."
Update: Wonder Woman 3 is dead as Patty Jenkins' script has been rejected.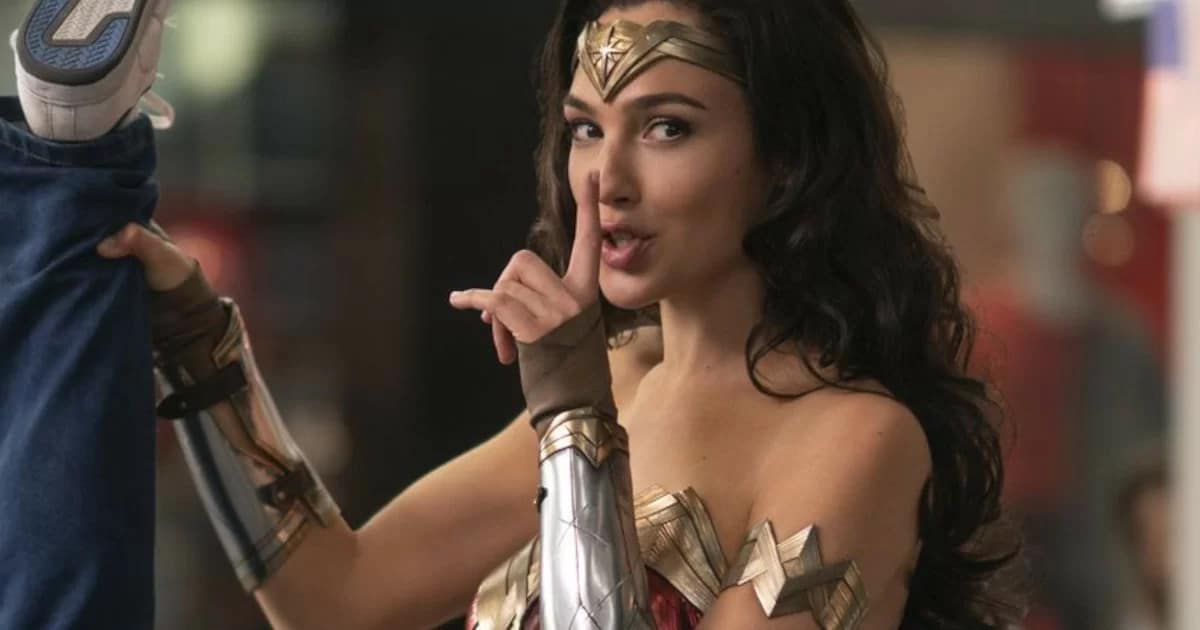 Wonder Woman 1984 is a huge disappointment
Regarding Wonder Woman 1984 being a big-time failure, it was a huge bust not only at the box office but also for the HBO Max streaming service.
At the time, Warner Bros. released Wonder Woman 1984 and a slew of additional movies on the HBO Max streaming service at the same time as in theaters with the hopes it would build HBO Max subscribers, but that didn't happen. WB has since announced they are going back to releasing movies exclusively in theaters (worth a mention is that Jenkins and Gadot were paid as of WW84 made a billion).
It has also been reported half of the WW84 subscribers left.
Rumors have also offered Jenkins butted heads with Zack Snyder over Wonder Woman, and following the first movie being such a huge success, Jenkins got her wish (ironically considering the plot of the sequel) to be completely in charge of WW84 which saw her make the movie a woke, anti-Trump flick with lackluster villains and an ending, which backfired completely with critics and fans alike.
Wonder Woman 1984 has a Rotten Tomatoes Score of only a Rotten 58% and an Audience Score of 73%.
The first Wonder Woman that Zack Snyder was involved with, including his VFX and stunt team as well as the writer (Snyder came up with the story), has a much better Rotten Tomatoes Score of 93% and an Audience Score of 83%.
IMDb is more of the same as the 2017 film has a rating of 7.4 out of 10, while the free-to-watch on HBO Max WW84 has a rating of only a 5.4.
Let's hope Patty Jenkins learned her lesson from WW84 and vastly improves Wonder Woman 3, which seems to be the case as rumors offer Wonder Woman 3 is going a route similar to Zack Snyder's ideas with a god as the villain, said to be Circe (Geoff Johns revealed the original plan for WW84 was to feature a god as a villain).
What's pretty funny is that Wonder Woman 3 probably will be released to coincide with the Trump election campaign in 2024/5, and worth a note is that "WW3" has been trending due to Biden and Putin (WW84 was released just prior to the Capitol Hill "riot" where '84 had similar scenes).
Wonder Woman 1984 being such a disappointment is also thought why Disney has put the breaks on Jenkins' Star Wars movie as it has been recently taken off the release schedule.
Jenkins was also supposed to direct Gal Gadot in Cleopatra but that isn't happening either.
Rumors offer Gal Gadot will appear in Shazam! 2 and Gadot has also confirmed The Flash.