Henry Cavill once again seemingly teases Superman in a post on social media as an image of the actor shows the Man of Steel comics as part of the design on the helmet.
"Perfect weather every day for getting to work on the bike! Love iiiiit!" Henry Cavill said on Instagram with a super thumbs up. "And a huuuuuge thank you to Ducati USA for lending me my hands down favourite bike while I'm out here! #PanigaleV4S #DucatiUSA @DucatiUSA."
The images below feature strips from the Superman comics in black and white used to decorate Cavill's helmet.
Superman comics on the hemlet of Henry Cavill: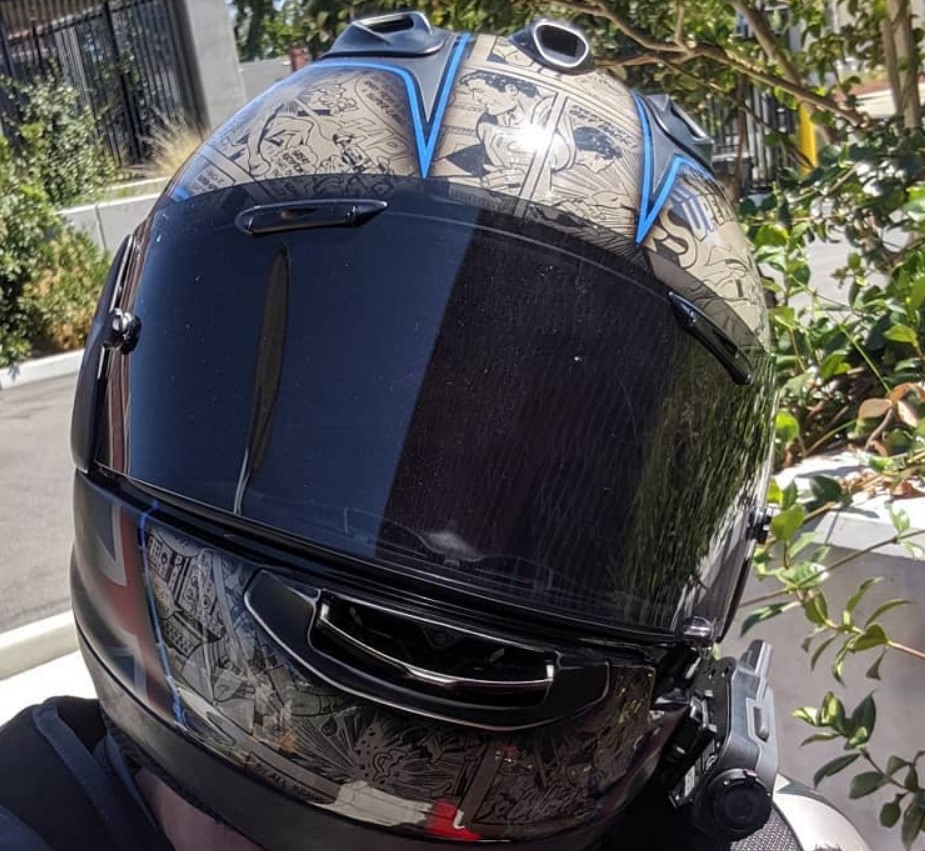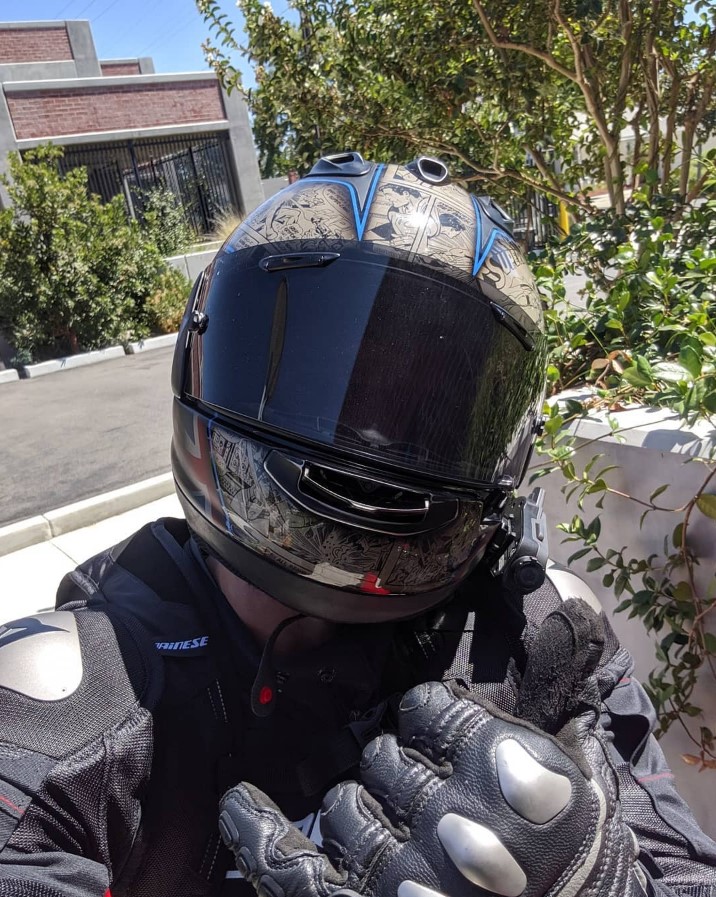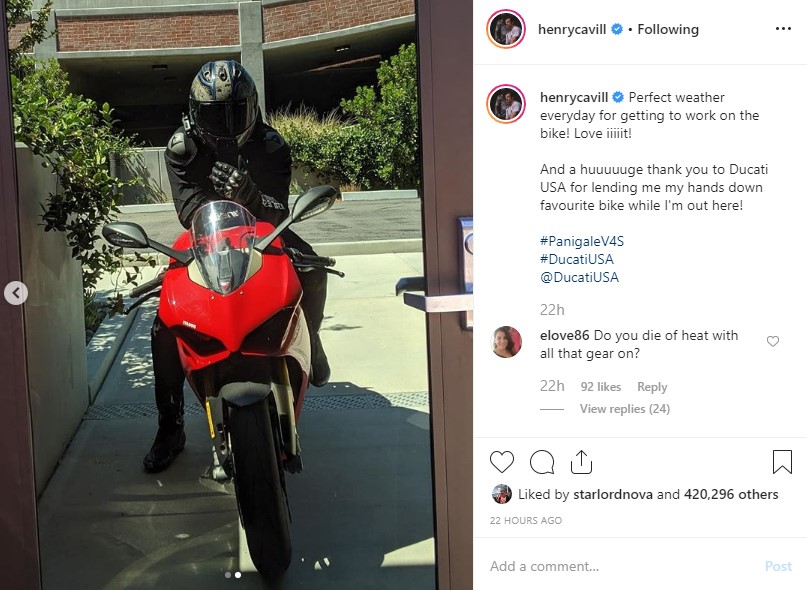 Henry Cavill starring in Enola Holmes with Millie Bobby Brown
Last month also saw Henry Cavill post an image of himself riding a Ducati motorcycle which saw Millie Bobby Brown offer that she wants to go for a ride.
"Luckily for me, Millie, there is only room for one!" Henry Cavill replied.
Henry Cavill and Millie Bobby Brown are starring together in the new Enola Holmes movie, which sees Henry play Sherlock Holmes, with Brown as his younger sister, the titular character.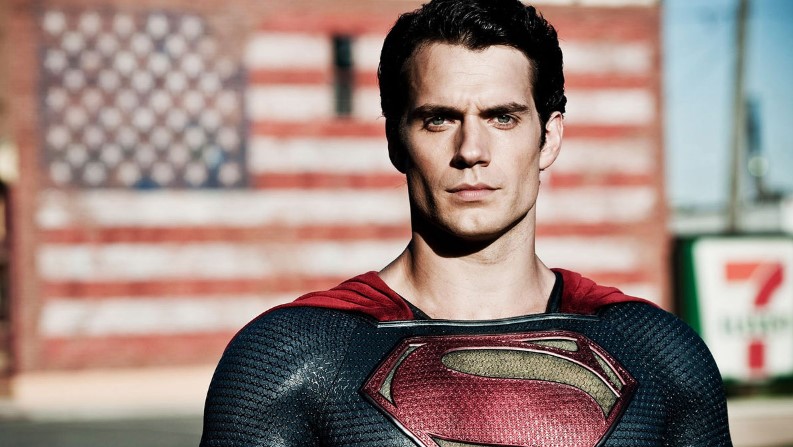 Henry Cavill and Superman
Regarding having teased DC and Superman, Henry Cavill recently said he can't wait to see the Joker, teased the Batcave and said Superman was holding back when he fought Batman.
The current status of Superman on the big screen is unknown, as Cavill reportedly told Comic-Con fans that he dropped out of the role to do The Witcher Netflix series, but Cavill did tell them he still wants to continue as the Man of Steel. It is known that he and director Chris McQuarrie pitched Man of Steel 2 and Green Lantern to WB, but for some reason, WB passed on the projects (I've been told J.J. Abrams is tackling them).
Superman is returning on the small screen as Brandon Routh will don the cape and boots once again for the upcoming Crisis On Infinite Earths crossover on The CW along with Tyler Hoechlin from Supergirl. I have been told WB wants some sort of DCEU appearance, so seeing how Henry Cavill missed out on Shazam!, how about Crisis?
Unfortunately, I was also told that Abrams wants to recast Superman with a younger actor as some sort of soft DCEU reboot is taking place.
However, since Henry Cavill has a huge fan base, and it will be super difficult to replace him, maybe Abrams will give Henry Cavill a shot?
Check out Henry Cavill in Night Hunter which is now available through VOD.