Superman Henry Cavill once again has some fun and teases the DC universe as this time on Instagram he jokes about Batman's Batcave.
Henry Cavill posted a picture of a door that has the bat symbol on it noting, "Not sure if my discovery of this slightly undersized door is a good thing or a bad thing…"
Obviously, Cavill is playing on the fact that since the door is small that would mean Batman is small as well.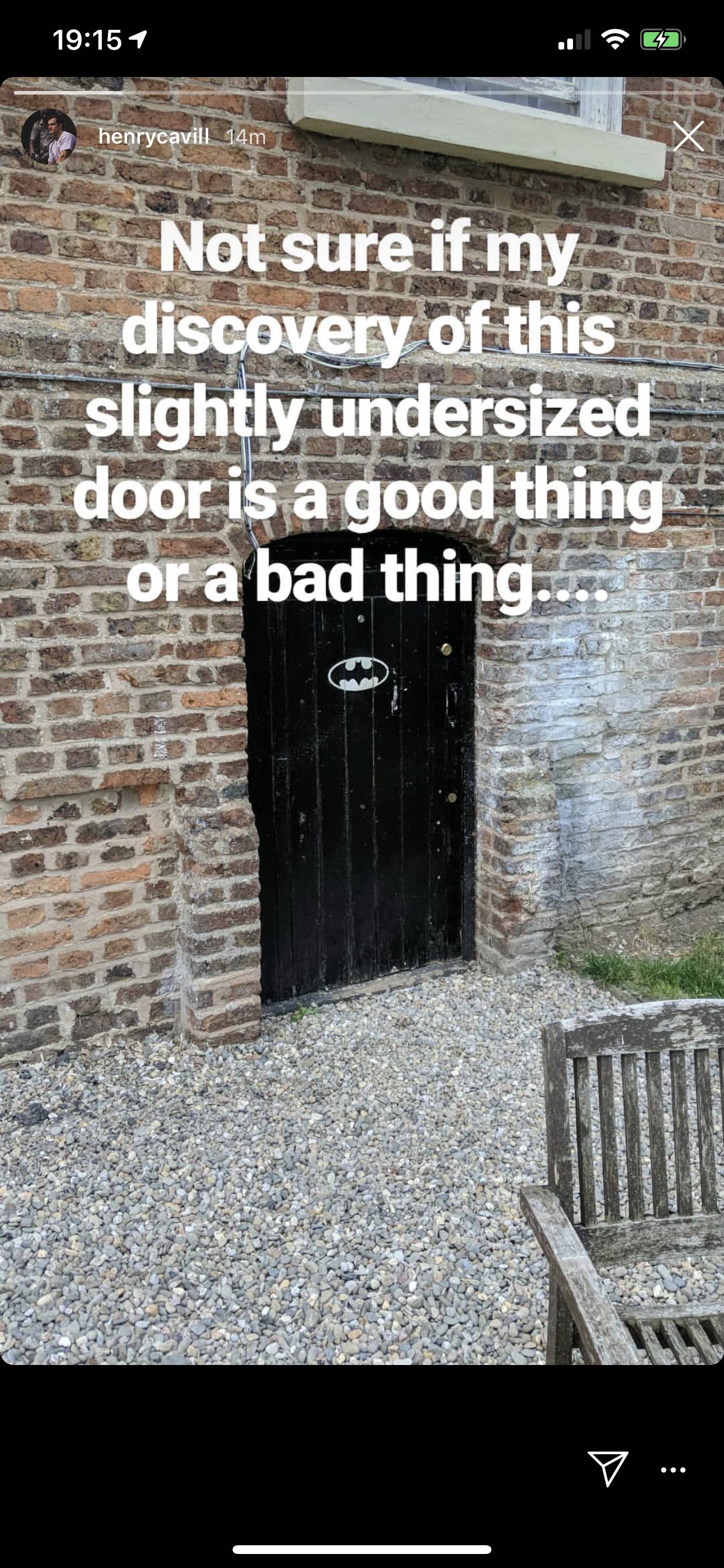 Henry Cavill hopefully still playing Superman
This latest post on social media is at least the third referencing the DC universe in the last couple of weeks. Henry Cavill previously teased having superpowers while promoting Boss sunglasses, and he most recently commented on Jim Lee's Instagram page about an image showing Superman blasting Batman with heat vision.
Henry Cavill will also be at this week's San Diego Comic-Con for the Netflix series, The Witcher, so fans are hoping that he will field and answer questions about his future with the DCEU and a potential Man of Steel 2.
Warner Bros. won't be at the San Diego Comic-Con themselves, as they are choosing to sit this one out and not promote Wonder Woman 1984, Joker and Birds of Prey, so it seems no new announcements about the state of the DC movie universe will be made, but again, hopefully, Henry Cavill has at least some sort of good news to say.
We also recently conducted a poll with over 5000 votes cast where Henry Cavill came out on top over Christopher Reeve as the favorite choice to play Superman.
Up next for Henry Cavill is the Enola Holmes movie where he is playing Sherlock Holmes opposite Stranger Things actress Millie Bobby Brown as the titular character.
Justice League cinematographer Fabian Wagner also posted a shirtless image and BTS pics of Henry and more.