While we wait for information about the future of Superman, Henry Cavill offers his support for the new Joker movie and can't wait to see it.
DC Entertainment Chief Creative Officer and superstar comic book artist Jim Lee took to Instagram to offer his thoughts on Joker:
Director Todd Phillip's @jokermovie is intense, raw and soulful. He's talked about how his take on the Joker is not beholden to the character's comic book roots. That said, there's absolutely nothing in this film incongruous with our understanding of who the Joker is. If anything, Joaquin Phoenix's mesmerizing and unsettling turn as the Joker gives us a deep and fully realized look into one of our favorite villains, and I'm sure elements will be embraced going forward in our ongoing, ever evolving mythology. That's what powerful, compelling stories do. And without a doubt—long time DC fans will be spending a lot of time unpacking the many story revelations and questions this harrowing cautionary tale raises. #joker#thejoker #dccomics
Henry Cavill posted in the comments:
Can't wait to see this!!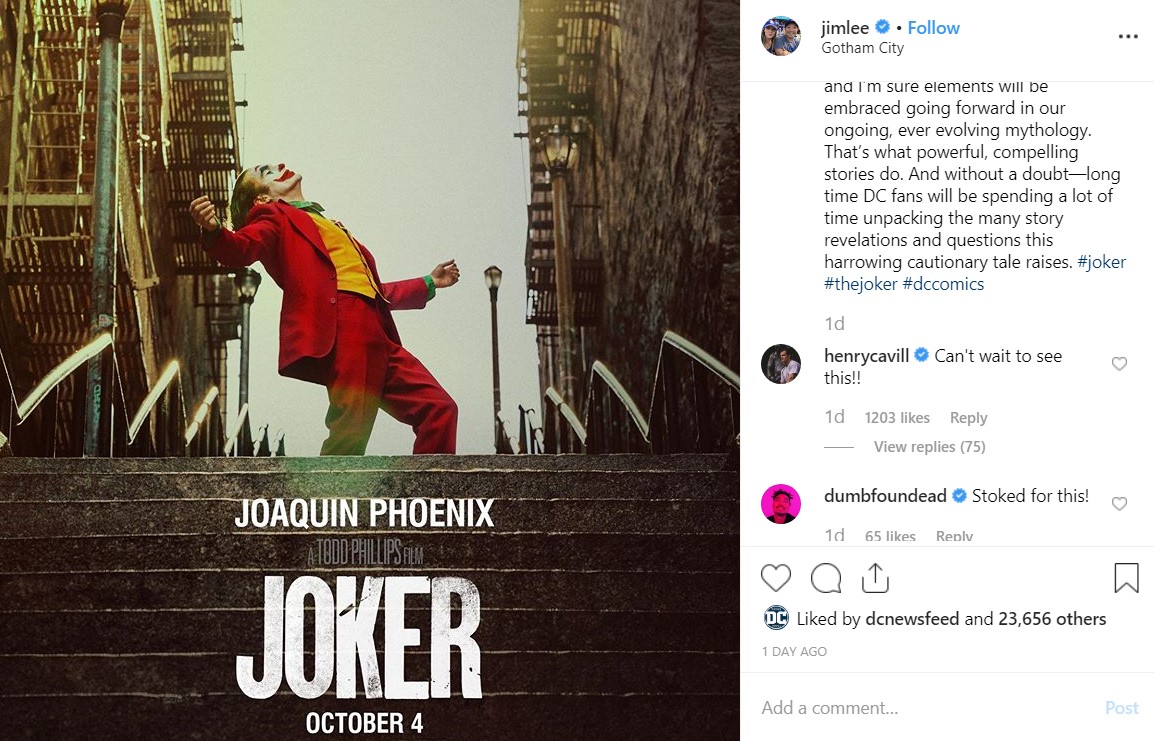 Henry Cavill can't wait to see Joker
Back in July saw Henry Cavill also reply to one of Jim Lee's posts regarding Batman vs. Superman, as Cavill teased that Superman was holding back the whole time.
The Joaquin Phoenix Joker movie recently debuted at the Venice Film Festival, which saw the audience give it a huge standing ovation. Early reviews have already hit the net offering more of the same positive reaction as the flick is at a current 88% at Rotten Tomatoes with 34 reviews accounted for.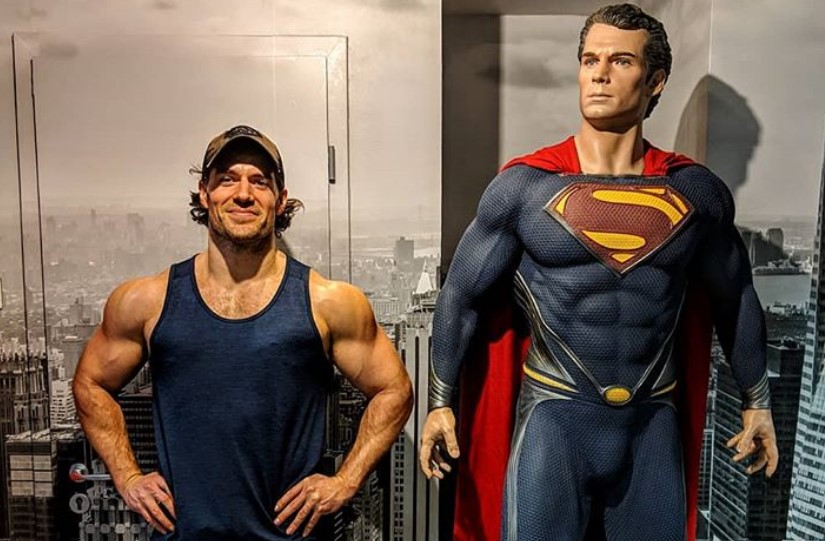 Up next for Henry Cavill is Enola Holmes
Regarding Superman, Henry Cavill reportedly told fans at the recent San Diego Comic-Con that he dropped out of the role to do the Netflix series The Witcher, as nothing is currently in development for the character in films. At the same time, Henry Cavill did state he would like to return to the role.
Cavill's next movie is the Enola Holmes film starring Millie Bobby Brown which sees him playing the iconic role of Sherlock Holmes, and Henry Cavill also happens to be rumored for a Marvel movie.
Also, check out Henry's latest movie Night Hunter.
Joker opens worldwide Oct. 4 directed by Todd Phillips.