Henry Cavill is treated to a Ducati motorcycle while home in the UK with Enola Brown co-star Millie Bobby Brown offering she wants a ride.
Cavill posted a pic of himself on Instagram with a red Ducati motorcycle noting, "Ughhhhh. I love this bike!! The folks at Ducati let me borrow it to try it out and it has definitely placed as my new #1! Thank you Ducati. @DucatiUK #Ducati #PanigaleV4S."
Millie Bobby Brown posted in the comments, "Wohoooo let's goooooo."
Henry Cavill replied, "Luckily for me, Millie, there is only room for one!"
Related: Henry Cavill and Dwayne Johnson rumored for MCU.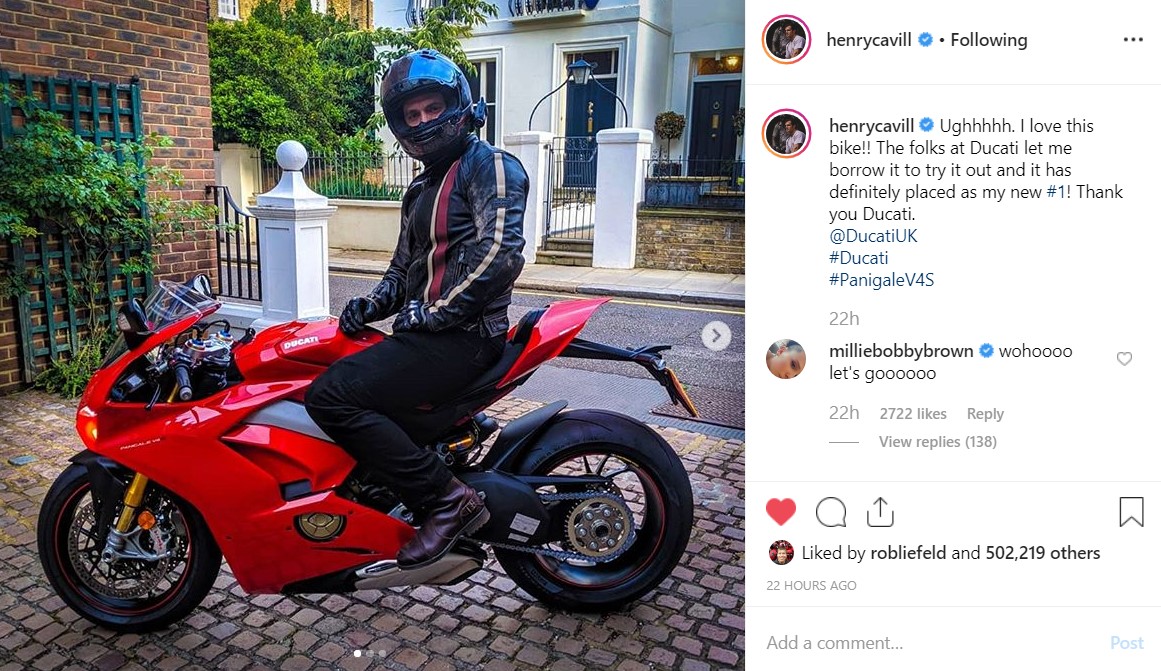 Henry Cavill followed up the Ducati post with another mentioning how he likes to ride Hector the horse.
"Riding around on my Ducati yesterday, had me thinking of one of my other favourite steeds. The mighty Hector. I miss you big fella! #Hector #Friesian @laca_juhasz_," he said.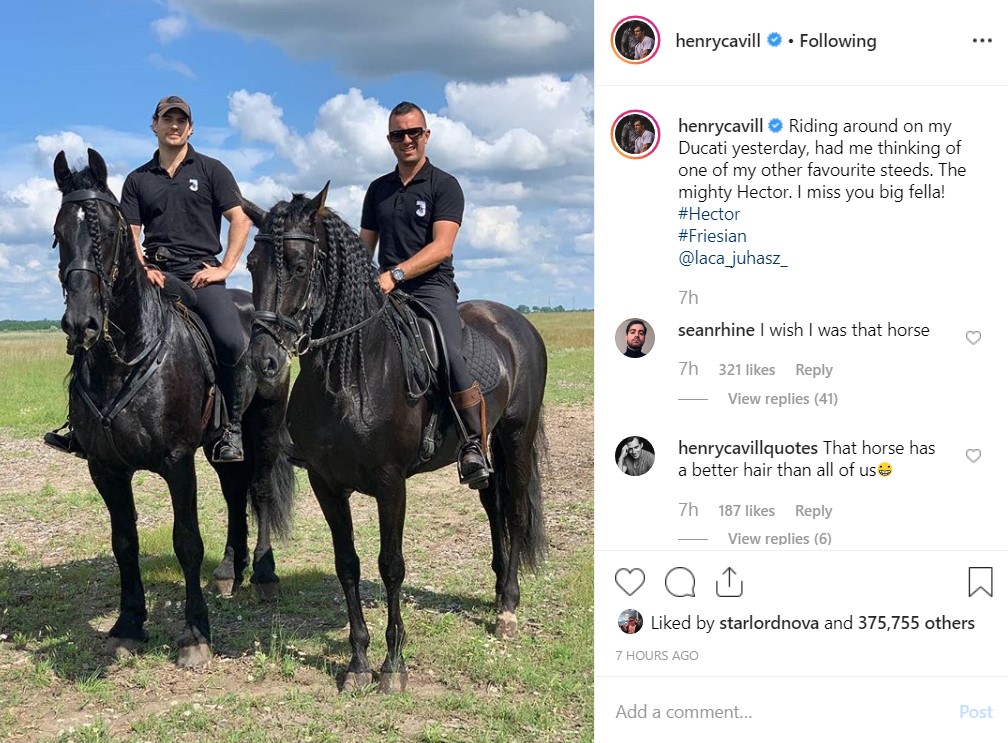 Henry Cavill and Mille Bobby Brown starring in Enola Holmes
Regarding Millie Bobby Brown and the Enola Holmes movie, Henry Cavill is starring as Sherlock Holmes with Brown playing the titular character, the younger sister. The movie is based on the young adult book series by Nancy Springer and is said to follow Enola Holmes as she is investigating the case of a missing teen whose father has been murdered.
Back in June saw Henry Cavill offer that he is excited to play the role.
"Very excited to play a character as fantastic as Sherlock Holmes and very very fortunate to be working with Millie Bobby Brown!" Henry Cavill posted on Instagram. "Millie, I will see you back in London soon sis!"