Superman actor Henry Cavill has currently gone dark and is missing from social media, including his Instagram and Facebook pages where no posts have been recorded in over two weeks.
Update: Henry Cavill is back.
The last post from Henry Cavill was on Sunday, September 22 when he posted an image of himself cheering on the England Rugby World Cup game.
"NG v TGA England V Tonga Rugby World Cup C'mon England!!! #Rugby #England #WearTheRose #RWC2019," the 36-year-old actor posted on Instagram.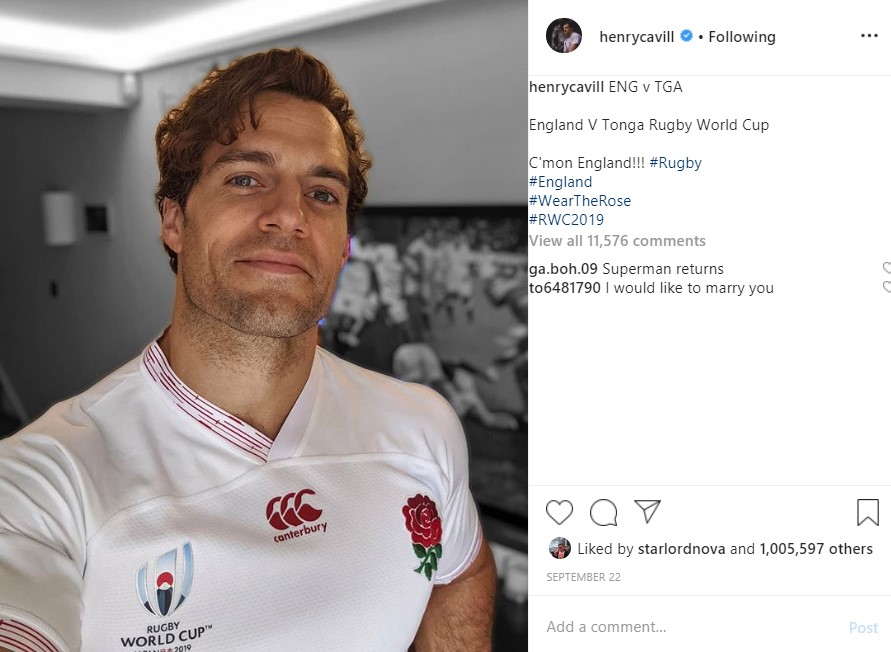 Henry Cavill missing from Instagram, Facebook
Taking a quick look through Twitter does reveal potential sitings of Henry Cavill as a Twitter user from a couple of days ago posted a selfie with the actor.
"Superman meets two cuties #Henry Cavill #Londonnightlife," Kathleen McDonald posted on Sunday.
Back on Monday, October 7 also saw a fan post an image with the Superman actor.
"I've waited so long for this moment, I can't explain how amazing he is and I didn't know what to say, literally just grabbed his arm … he was so kind, I love him even more Henry Cavill thank you," Simone Ramos posted on Instagram.
Where is Henry Cavill?
Regarding why Henry Cavill has taken a break from social media is currently unknown, as Cavill has always been pretty active. He has various brands he helps promote include Boss sunglasses, Ducati motorcycles, No1 Rosemary water, and involvement in his upcoming projects which includes the Netflix series, The Witcher, as well as the Enola Holmes movie, which is now said to be in post-production and co-stars Stranger Things actress Millie Bobby Brown.
Henry Cavill did participate in a recent interview with the French magazine Premiere where he said the following about The Witcher:
"I discovered the games, then I discovered the books, and the universe of The Witcher instantly meant something to me. I often thought about playing Geralt. When the opportunity appeared, I didn't let the chance pass me… I didn't even have the need to prepare myself for the role. Because I breathe, I live this universe every day. I already got numerous opportunities to think about this character while I was playing the games."
Taking a look at recent news, Henry Cavill actually stopped posting on social media the day prior to my article about how J.J. Abrams is going recast Superman with a younger actor, with Abrams, Matt Reeves and James Gunn involved in a soft DCEU reboot as well.
Interestingly enough, at the time of me posting those articles, a new image of Henry Cavill in The Witcher mysteriously "surfaced" online as well.
Henry Cavill did reveal to fans at Comic-Con that he dropped out of the Superman role, as nothing is in the works, to film The Witcher, but he did note he would like to return for a Man of Steel 2.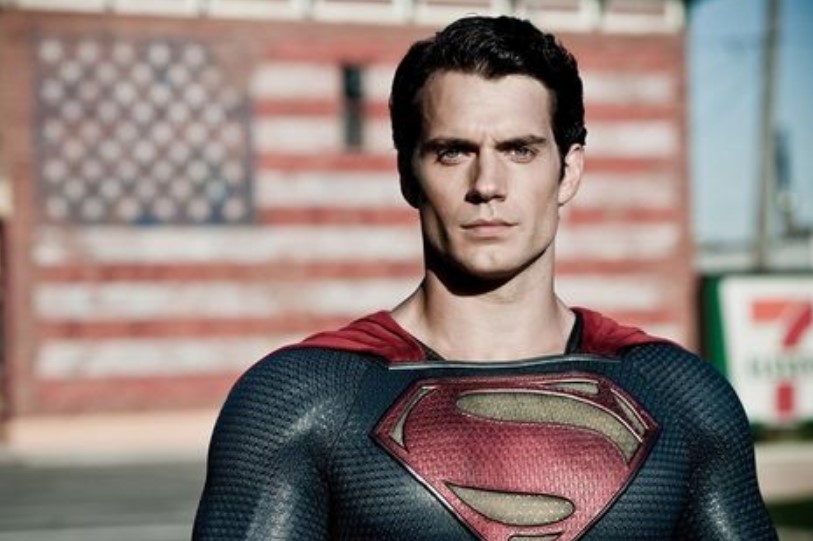 Superman has been in the news
The CW has also been promoting their upcoming mega-event crossover, Crisis On Infinite Earths, with various first look pics at fellow Superman actors such as Tom Welling from Smallville, Brandon Routh as the Kingdom Come Superman, and Tyler Hoechlin as the Man of Steel from Supergirl.
There is also that new image of the Henry Cavill mustache as Superman from Justice League, and Jesse Eisenberg basically stating he is done as Lex.
Another interesting piece of news, though perhaps unrelated, is that Disney just announced that Dwayne Johnson and his manager, former wife and business partner, Dany Garcia, are developing a theme park docuseries for Disney Plus, as The Rock is also starring in Disney's Jungle Cruise based on the ride of the same name.
Dany Garcia also happens to be the manager of Henry Cavill, with rumors offering both Dwayne Johnson and Henry Cavill are Marvel bound.
Of course, it could always be possible that Henry Cavill is simply taking a break from social media, but where are you, Henry?