We get an update from Gal Gadot about Wonder Woman 3, which follows that prior to the release of the big failure of WW84, Warner Bros. announced the third movie has been greenlit.
Variety caught up with Gal Gadot and asked about Wonder Woman 3 while remarking it has been said the flick has been fast-tracked.
"I can't tell you yet, but we're working on the script," said Gadot.
When asked if there was anything she could say about the script, Gal Gadot said no.
"No, because then people will come off the roof and take me away and I'll miss this whole thing," she said.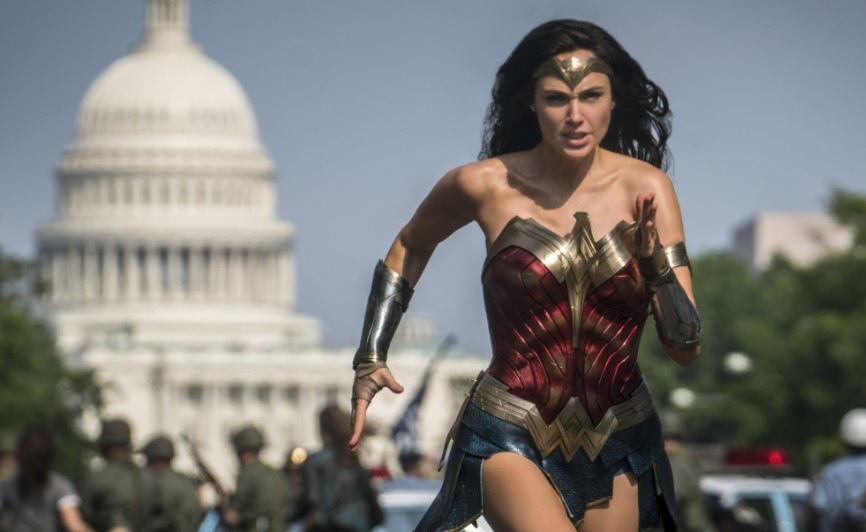 Wonder Woman 3 years away
While it has been said Wonder Woman 3 has been fast-tracked, that doesn't seem to be the case as the film could still be years away.
Director Patty Jenkins is set to direct Star Wars: Rogue Squadron for Disney, and Jenkins is also reteaming with Gal Gadot on the Cleopatra movie where IMDb lists it as going into production before both Star Wars and Wonder Woman 3.
Gadot's IMDb page also shows she is currently filming Heart of Stone, then she has the recently announced live-action Disney Snow White movie where she will be playing the Evil Queen, then has Irena Sendler, followed by the Untitled Hedy Lamarr Project TV mini-series, then by Cleopatra, and finally Wonder Woman 3.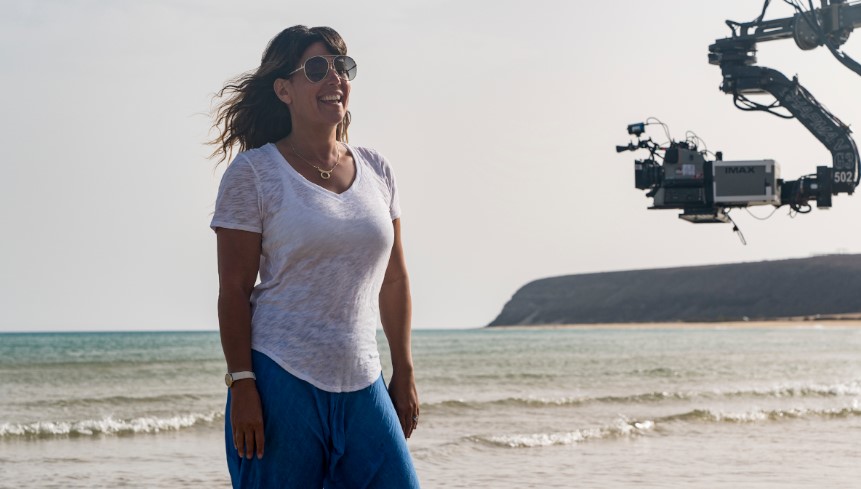 Wonder Woman 3 rumors
Following Wonder Woman 1984 being a complete failure, all kinds of wild rumors came about including that Patty Jenkins might be out as director, with a rumor offering that Zack Snyder is being eyed to direct the third movie.
Rumors have offered that Patty Jenkins butted heads with Snyder and his team who were producers and did the stunts on the first Wonder Woman movie, which was a big success, in that Jenkins didn't want an action-packed ending. So it is claimed that for Wonder Woman 1984, Jenkins removed Snyder, who came up with the story for the first movie, and his stunt team and that, ironically enough, Jenkins got her wish for the ending which wasn't any good.
Another rumor offers that Jenkins will still direct WW3 but that she is out as a writer due to WW84 being so bad, and it's also known she will not be writing the Star Wars movie for Disney.
There are also rumors about Gal Gadot potentially being out as it's claimed The Flash movie has recast Wonder Woman with another actress.
Update: New rumors offer WW3 could be a girl power movie with Supergirl, Hawkgirl, and more.
Wonder Woman 1984 a big-time failure
Regarding the failure of Wonder Woman 1984, it was a big-time bust at the box office and on the HBO Max streaming service, which saw WB pay both Jenkins and Gadot as if the flick made a billion dollars at the box office. WB was then quick to change things and instead of releasing movies in theaters and on HBO Max at the same time, will now release them first in theaters.
The story also wasn't any good as it took a woke approach and all it was really meant to do was insult President Donald Trump and his followers (Hollywood hates Trump).
Geoff Johns, who has a writing and producer credit on Wonder Woman 1984, revealed the original plans for the villain were to follow what happened in the first movie, as the villain was going to be another god, so it could have nicely played out into the third movie if WW3 features Circe as the villain which a lot of fans are hoping for.
But instead, WW84 used Pedro Pascal as Trump as the villain and it bombed. Evidence of this comes from the simple fact that they didn't want to push the release date back during the pandemic as WW84 had to be released during Trump's presidency and oddly enough WW84 also features Washington D.C. riot scenes.