It's claimed that Gal Gadot was going to be a part of The Flash movie but it is now said the actress is out with the role of Wonder Woman getting recast for the flick.
To be clear, this doesn't mean Gal Gadot is no longer Wonder Woman, just that Wonder Woman will be played by a different actress in The Flash, which suggests a Multiverse version of the character, similar to how Michael Keaton is a Multiverse version of Batman, Ben Affleck is also Batman, and Sasha Calle is the Latina Supergirl.
The rumor comes from Giant Freakin' Robot where they don't have any specific reason why Gal Gadot may have been removed other than speculation with mention of the recent controversy involving Gadot posting on social media about Israel and Palestine.
Gadot happens to be a former member of the Israeli military and tweeted she is praying for peace, which saw social media explode and demand her cancellation because she didn't specifically mention "Palestine."
A rumor offers that WB wanted her to take down the tweet and rescind the statement, but it is claimed Gal Gadot refused, and now we have this rumor she is out of The Flash.
We can also add that Gal Gadot is pregnant with her third child, so maybe she decided to take a break during her pregnancy.
Just last week did see Gal Gadot tweet about how Wonder Woman changed her life where she included a hashtag for Wonder Woman 3, so it appears she hasn't lost the role.
Wonder Woman came out 4 years ago and changed my life..Thank you all so much for the love, I'm forever grateful for this amazing opportunity and I promise we will always do everything to keep and tell Wonder Woman's story in the best way possible.
Love and Peace!#WonderWoman3 pic.twitter.com/ULbIfgeO7I

— Gal Gadot (@GalGadot) June 2, 2021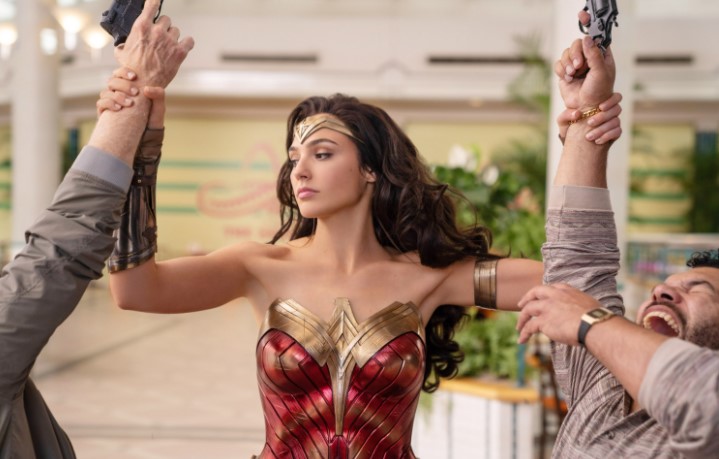 Wonder Woman in trouble?
That said, there are additional rumors about trouble with Wonder Woman due to Wonder Woman 1984 tanking so bad as it's claimed Patty Jenkins is out. Wonder Woman 3 also appears to be years away for some reason as both Gadot and Jenkins are involved with numerous projects that are said to be coming first.
I've also been told a DCEU reboot of some sort is in the works involving J.J. Abrams, Matt Reeves, and James Gunn, so it could be possible that The Flash movie recasts the DC characters, particuarly Zack Snyder's Justice League.
A possibility for the new Wonder Woman in The Flash could be the Brazilian version, aka Wonder Girl, who was supposed to be getting a series on The CW, but the series has since been canceled, maybe because the character is now appearing in The Flash movie.
Update: It's also claimed the Ray Fisher Cyborg is going to get recast.