It's claimed that Warner Bros. will recast the Ray Fisher Cyborg character, with it speculated to happen in the upcoming The Flash movie or in a later flick.
The rumor follows it rumored that the Gal Gadot Wonder Woman is also getting recast in The Flash.
The details again come from Giant Freakin Robot who claims an insider filled them in that Warner Bros. can't mend fences with the 33-year-old Ray Fisher and will recast Cyborg with a new and younger actor as DC still wants to develop the character on the big screen.
It's already known that Ray Fisher has been removed from The Flash said to be due to the controversy involving Fisher's tweets about the Justice League investigation and head of DC films, Walter Hamada.
The Wrap has actually reported that Cyborg won't get recast in The Flash and has been written out, but if ever there was an opportunity to recast a character or characters, it would be The Flash movie, as the flick deals with time travel and the Multiverse.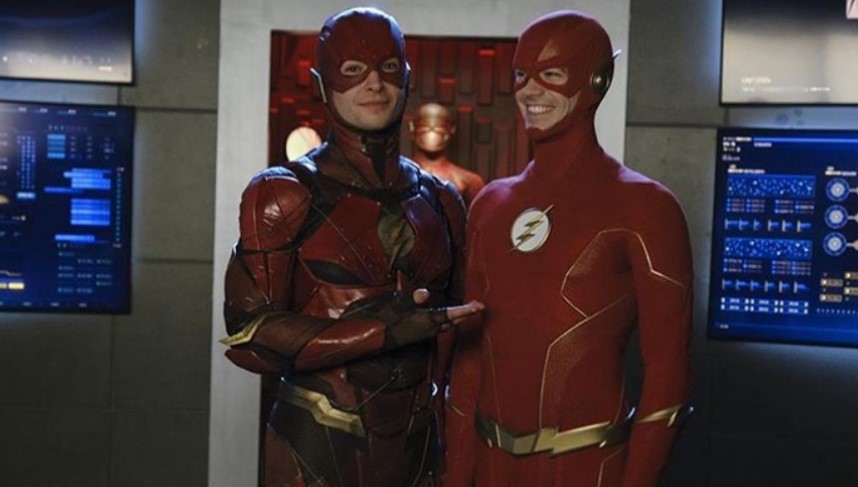 DC in crisis
Recall how DC insiders filled me in that some sort of DCEU reboot is underway involving J.J. Abrams, Matt Reeves, and James Gunn, where I also said it could be possible that the Zack Snyder Justice League actors could get the boot and the characters recast.
While not exactly official, Ben Affleck is already out as Batman with Robert Pattinson starring as the new Batman; Henry Cavill is said to be out as Superman with J.J. Abrams developing a new Black Superman; there have been lots of problems surrounding Ezra Miller; Gal Gadot is now rumored to be in trouble because of her social media; per above, Ray Fisher is out; James Gunn is basically rebooting Suicide Squad; Joaquin Phoenix is Joker; so presently from the Snyder Verse, only Jason Momoa seems to have avoided trouble.
With The Flash movie dealing with the Multiverse, the flick could introduce new versions of the characters and bring them all together under one collective universe, which is similar to the recent Crisis On Infinite Earths crossover on The CW — which happened to feature Ezra Miller.
While it could be argued that all the versions of the characters could exist at the same time, WB doesn't appear to let that be happening as Zack Snyder recently let it be known he wasn't allowed to use the John Stewart Green Lantern where he even argued about the Multiverse, but WB still didn't let him which almost tanked the release of the Snyder Cut (via YouTube).