It's rumored that more bad news and controversy about Ezra Miller might be coming out, which follows The Flash actor having been involved in that controversial video where he choked and slammed a woman to the ground back in April.
The rumor comes from YouTuber Grace Randolph, who worth a note, recently spoke with Zack Snyder about the Snyder Cut, but for "some reason," Grace asked no questions about Ezra Miller or The Flash, and Zack Snyder didn't talk about either the character or the actor, but Snyder spoke about Batman, Superman, Wonder Woman, Aquaman, and Cyborg.
In a recent "ask me anything" video posted to her YouTube channel, Grace says he has heard things about Ezra Miller – which doesn't sound good – and it's something she compares to how she heard the news about former Warner Bros. CEO Kevin Tsujihara who left WB over a sex scandal involving a female actress.
"I don't know about Ezra. I hear there's like… I don't know… Okay… I'll tell you a little something about Ezra," said Randolph. "I know that there might be something else about him coming out. And you know, we'll just see if it ever gets reported. It's kind of similar to how I heard that Kevin Tsujihara had something about him. I heard about that like months before that broke, that story about Kevin Tsujihara that was such a big problem for him. So I heard there is a little something similar with Ezra, and I don't know if it will ever come out."
Grace did make a point that she doesn't know what the news involving Ezra Miller is all about, but again, as she compares it to what happened with Kevin Tsujihara, obviously it's controversial and not good.
"I don't even know what it is, so I can't even say what it is because I don't know, but I just heard there is something," said Randolph. "And I didn't know what it was with Kevin Tsujihara either by the way. I just was told there was something that people in Hollywood knew about."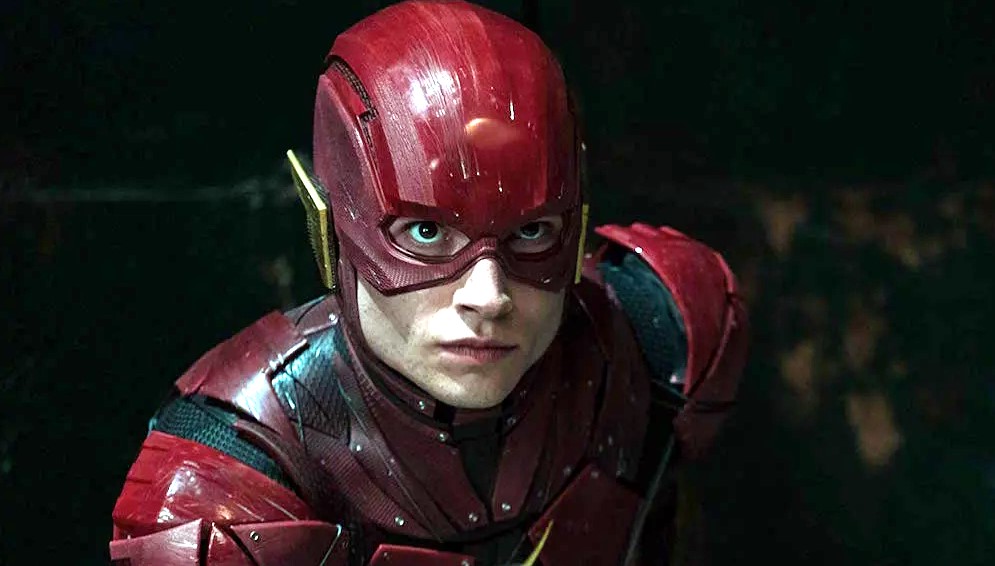 Ezra Miller could be out as The Flash
The sex scandal involving Kevin Tsujihara involved the former WB CEO allegedly helping an actress he was having a sexual relationship get parts, which led to Tsujihara stepping down from Warner Bros. in March of 2019.
Reportedly, J.J. Abrams' producer wife, Katie McGrath, wouldn't let Bad Robot sign that mega-deal with Warner Bros. if Tsujihara was still involved with the company. I was also told that McGrath is responsible for getting new WB CEO Ann Sarnoff the job, the first female in its history to hold the title, following the exit of Tsujihara.
Regarding the choking incident involving Ezra Miller involving the woman where The Flash actor was allegedly drunk at the time, nothing has become of it, but following the incident, the bar where the incident happened, said it was serious and no joke.
On more than one occasion, Grace has also said she thinks Ezra Miller is done as The Flash and that his career, which includes Fantastic Beasts, might be over.
"As I told you yesterday, and as a couple of people reported today, I told you first, looks like Ezra Miller not only killed his own career but The Flash movie," Randolph said in April.
She also said in June: "We will see if they keep Ezra Miller. The jury, apparently, is still out on that. But Ezra Miller is a big stumbling block."
Worth a mention in that reports from the various Hollywood trades about the upcoming The Flash movie (it's still happening) directed by Andy Muschietti have said Ezra Miller is still set to star in the film.
If Ezra Miller does get replaced, since The Flash movie involves time travel and alternate universes, we can guess it wouldn't be too hard to recast the role (imagine if they brought in Grant Gustin?).
Ezra Miller video: