A video has surfaced on social media showing Ezra Miller choking and pinning down a woman, which has gone viral.
The video has been viewed over 3.3 million times on Twitter alone and shows Ezra Miller approaching a woman questioning her, "Did you want to fight?"
The incident is said to have taken place in Iceland.
Miller then grabs the woman by the throat, pushes her back and throws her on the ground.
The woman does appear to have a smile on her face, perhaps thinking Ezra Miller was simply having "fun" with her, but whoever is holding the camera apparently thinks it went too far as he attempts to calm Ezra Miller down.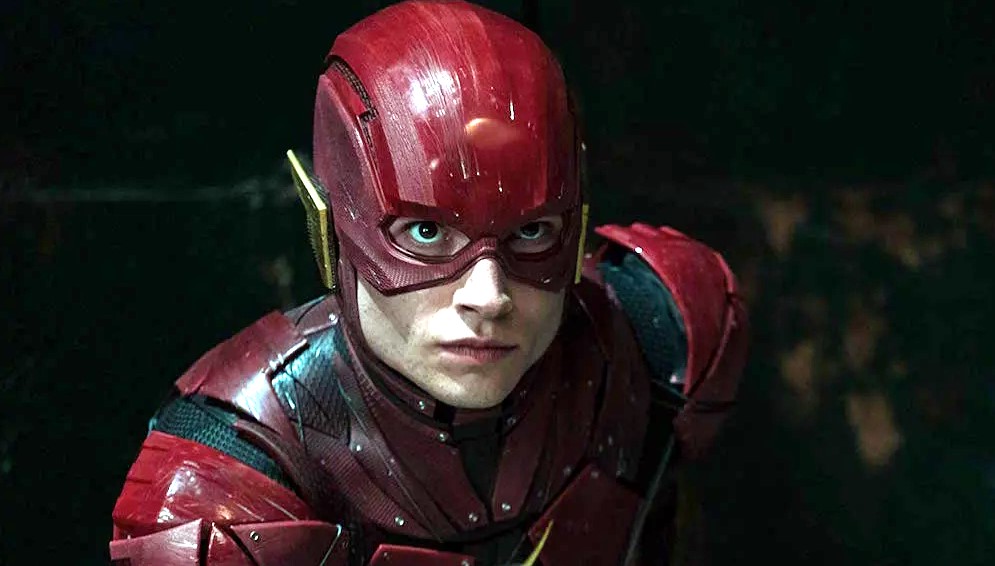 Ezra Miller stars as DC's The Flash
The Twitter user who posted the video follows up the video with subsequent tweets of the alleged details where it's claimed Ezra Miller is drunk, that he spit on staff members, that Ezra Miller was showing off his scars from other fights he had been in, and that he was standing outside barefoot for ten minutes while waiting for the cops to pick him up.
The Twitter user alleges her friend was joking around with Ezra Miller asking him to fight, when Miller took things too far.
Ezra Miller is likely in Iceland for filming on Fantastic Beasts 3 which has seen its production halted due to the coronavirus.
Miller is also supposed to start filming the Warner Bros. DC movie, The Flash Flashpoint, following FB3.
Ezra Miller video and alleged details:
Update: Twitter has suspended the original Twitter user's account; here is another look: