Ray Fisher has been officially removed from The Flash movie and responds on Twitter noting that he strongly disagrees with the decision.
"I have received official confirmation that Warner Bros. Pictures has decided to remove me from the cast of The Flash," says Fisher's statement. "I strongly disagree with their decision, but it is one that is unsurprising."
Fisher continues with the mention that he will "mourn" not being able to play Cyborg again, and Fisher says the more important matter is exposing Walter Hamada, who Fisher recently said he will never work with on a movie ever again.
"Despite the misconception, Cyborg's involvement in The Flash was much larger than a cameo — and while I do mourn the lost opportunity to bring Victor Stone back to the screen, bringing awareness to the actions of Walter Hamada will prove to be a much more important contribution to our world," says Fisher.
Fisher goes over the Justice League investigation with mention of Joss Whedon, Jon Berg, and says the investigation exposed "the racist, coercive, discriminatory, and retaliatory behavior of Geoff Johns during his tenure with WarnerMedia's affiliates."
"And if the end of my time as Cyborg is the cost for helping to bring awareness and accountability to Walter Hamada's actions — I'll pay it gladly," says Fisher.
Find the full statement below.
Ray Fisher The Flash and Cyborg statement: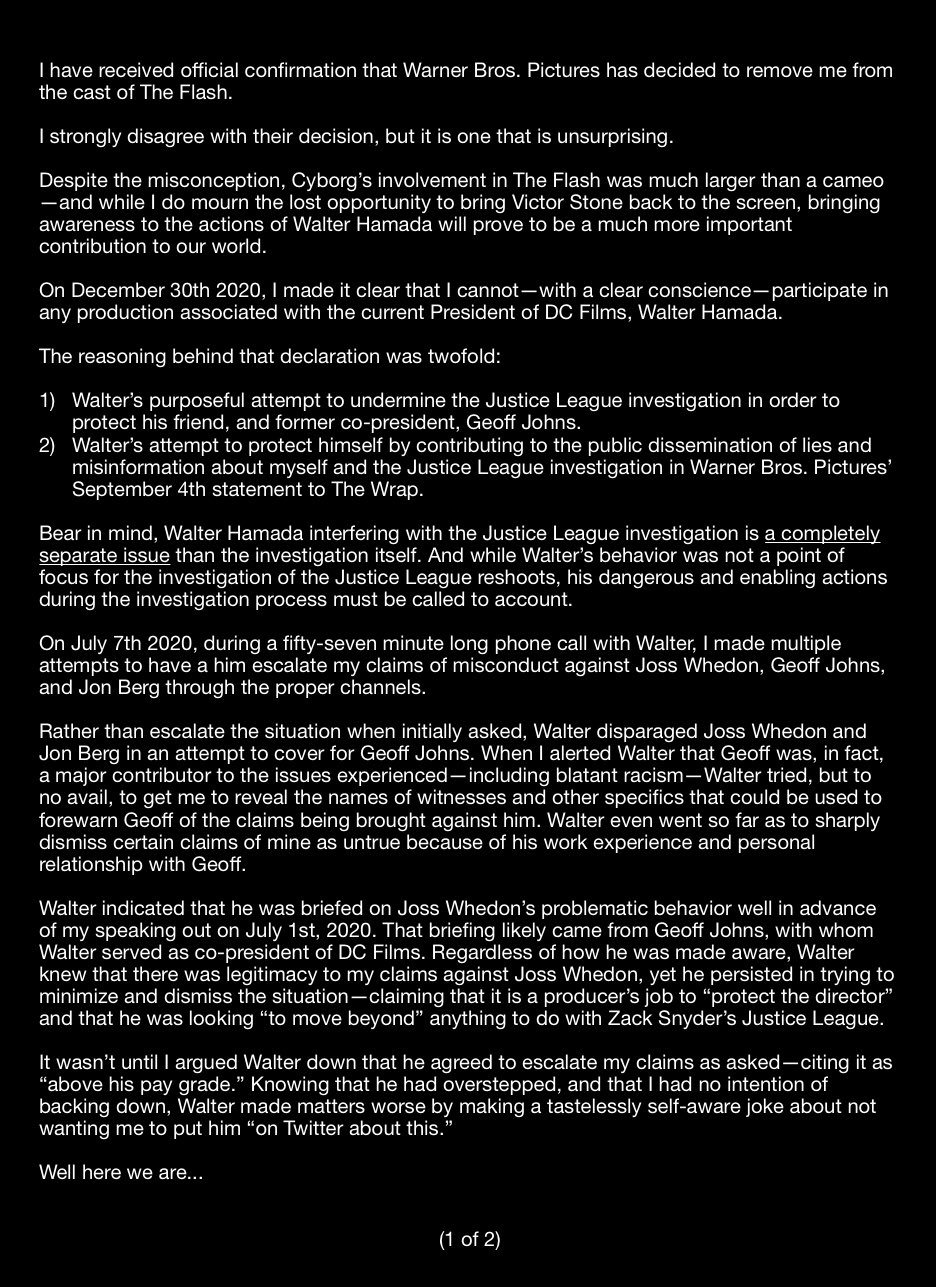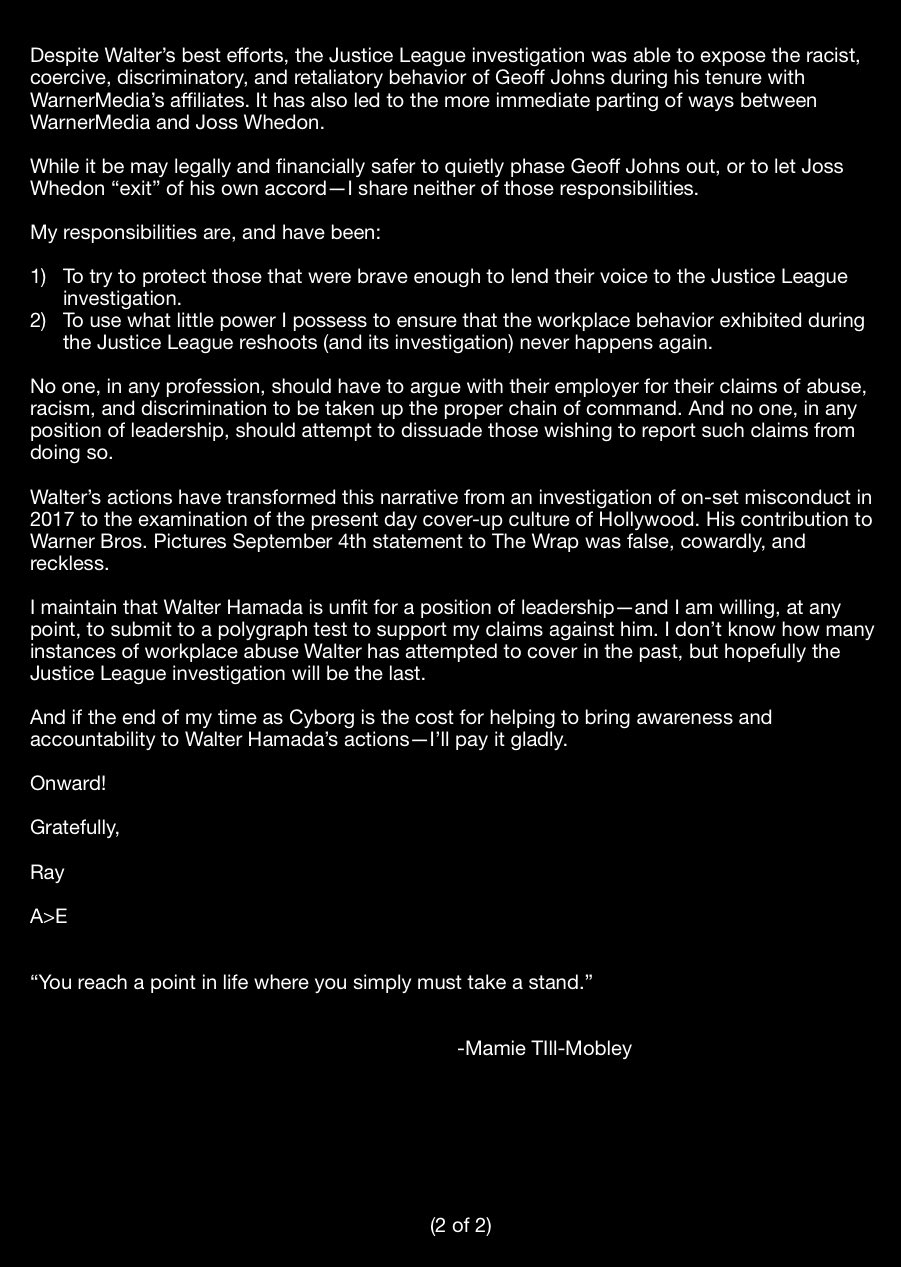 Updating…