It's confirmed that Wonder Woman 1984 is an anti-Donald Trump movie, which is something I've said about the movie for a while now.
And I'm guessing that is the real reason "they" wanted it released in December and didn't want to wait until next June where "they" said the June release would be stale, which is because WW84 is getting released during the election.
The confirmation Wonder Woman 1984 is anti-Trump comes from the reviews for the movie that are now out as press screenings were held and the press are allowed to post reviews.
In their Wonder Woman 1984 review, Collider offers (no spoilers), "I Wish This Were a Better Movie."
"Patty Jenkins' sequel is a well-intentioned but sloppy punch against Trumpism," says the reviewer.
The reviewer also happens to be anti-Trump (surprise) and offers: "Jenkins makes no secret to what she's aiming for with her movie. Set in the 1980s, she depicts a world of excess, self-entitlement, and indulgence, and Lord is a distinctly Trumpian figure with his reliance on mass media and conning others to amass more power (although Lord differs from Trump by genuinely loving his child and not just seeing his offspring as an extension of his own vanity)."
The review also offers "the execution is atrocious," "the movie doesn't fare much better with Barbara," and "Wonder Woman 1984 becomes even more muddled when you simply try to understand what Max Lord is up to."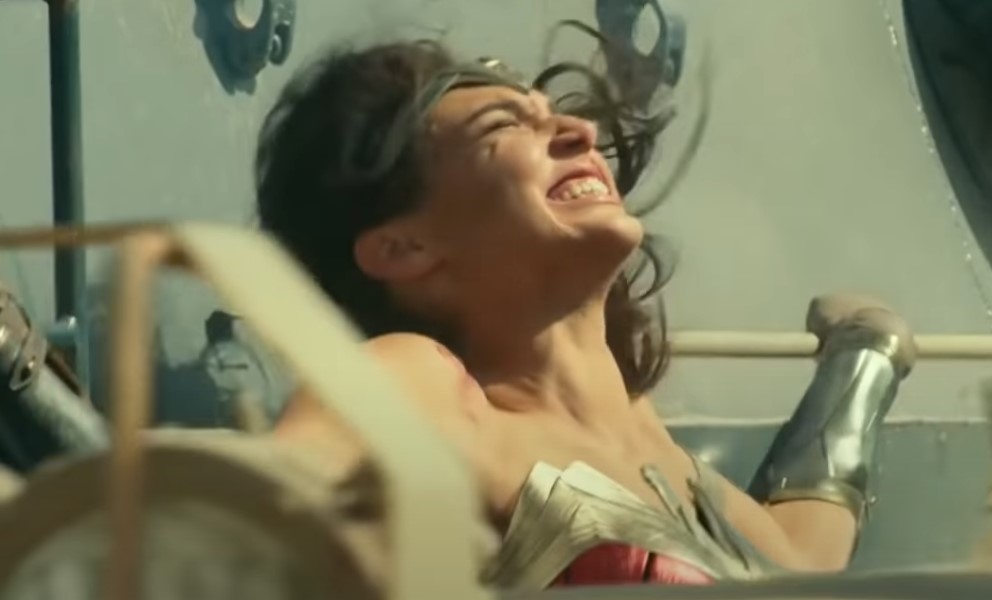 Patty Jenkins confirms Wonder Woman villain inspired by Donald Trump
In an interview back in August, Jenkins also confirmed that Pedro Pascal's (who recently called half the Star Wars fans nazis because they support Trump) Max Lord is in part inspired by Donald Trump.
"He's one of them," Jenkins confirmed when asked if Trump influenced the villain of the film. "Trump's definitely one of the people we looked at, but it's any of those kind of mavericks of business success that was big in the '80s. Who went on to be major players in our world in potentially questionable other ways."
The good news for AT&T, WarnerMedia and Patty Jenkins is that they don't have to worry about the Trump supporters going out to see the film, as WarnerMedia is releasing the flick in theaters and on the HBO Max streaming service the same day, so if it doesn't do well in theaters, it really doesn't matter.
To boot, WarnerMedia paid Jenkins and the cast as if the movie made a billion dollars at the box office in order to get them to sign off on the HBO Max release.
While I haven't seen the movie yet, it seems that Wonder Woman 1984 has fallen into the same trap as all of Hollywood's feminist and liberal projects, as the story is sacrificed for the sake of an agenda.
Jenkins is now at Disney with Star Wars.
Wonder Woman 1984 also stars Gal Gadot, Chris Pine, Kristen Wiig, Robin Wright, and Connie Nielsen.