The Mandalorian star Pedro Pascal is again the center of controversy as following the recent election, the Star Wars and Wonder Woman 1984 actor compares fans to Nazis.
Pascal took to his Instagram to celebrate the possible victory of presidential candidate Joe Biden and his choice to be vice-president, Kamala Harris, and posted memes about supporters of Donald Trump calling them "losers" and comparing them to Nazis and the southern states.
As Trump received around 50% of the vote, surely a lot of Trump supporters are fans of Star Wars and Wonder Woman, and oddly enough, Pascal is apparently completely unaware that similar to those that he supports, Biden and Harris, the Nazis were socialists.
Also oddly enough, while Pedro Pascal doesn't support Donald Trump, Pascal has no problem getting a paycheck while playing a character based on Trump, as Pascal plays the villain of Wonder Woman 1984, Max Lord, confirmed to be in part inspired by Trump.
Hollywood hypocrisy at its finest.
Regarding the controversy surrounding Pedro Pascal, it's said he is having problems with the creators of The Mandalorian over not showing his face in the show, as Mando always wears a helmet. Reportedly, things got so bad that Pascal stormed off the set in a fit of rage and was not easy to work with while filming Season 2. It's further claimed that Pascal's problems on set led to the storyline for Season 2 changing and focusing on different characters, as Pascal wasn't on set to continue filming. If the first two episodes of Season 2 are anything to go by, The Mandalorian could be in big trouble as they were only so-so and seemed much like filler episodes. Rumors also offer Pascal might only be used as a voice actor in Season 3.
Pascal also deleted the Nazi meme but a post remains where he is celebrating possible victory against the Maga fans.
From Pedro Pascal's Instagram: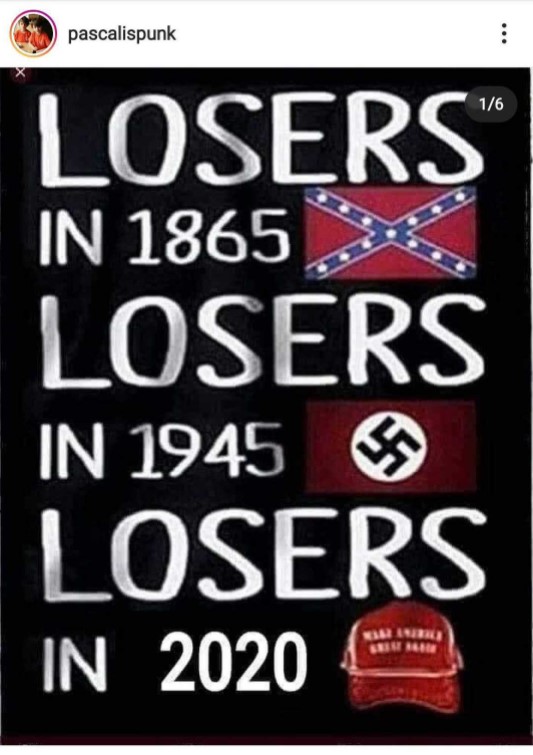 Update: Here is another from 2018: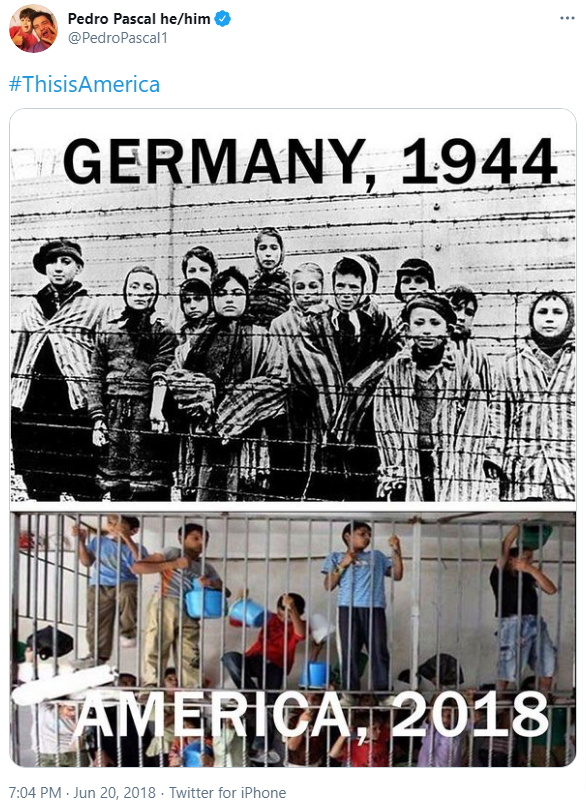 (via Bounding into Comics)